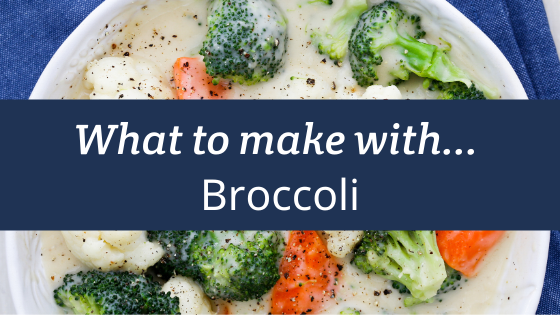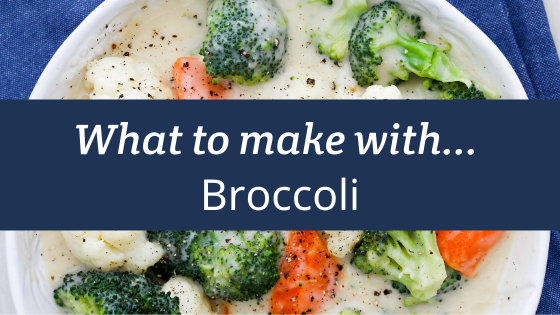 Hi! It's Sian here…
Recently I went a little crazy with the vegetable specials and have ended up with half a fridge full of Broccoli. I know broccoli is quite cheap at the moment, so I thought I would compile a list of 'What to do with Broccoli' Thermomix recipes.
I recently asked the Skinnymixers Facebook Group, what they would make with all the Broccoli that 'healthy' me bought when grocery shopping. Here are some of the tips and recipes for Broccoli.
Roasted Broccoli – just cut and place on a tray with some oil. Top with a little grated parmesan or garlic if you like.
Sesame Roasted Broccoli – roast with sesame oil and top with toasted slivered almonds.
Broccoli Salad – small florets, raisins, grated cheese, pine nuts, crispy bacon crumbled, mayonnaise.
Broccoli Rice – to freeze or use.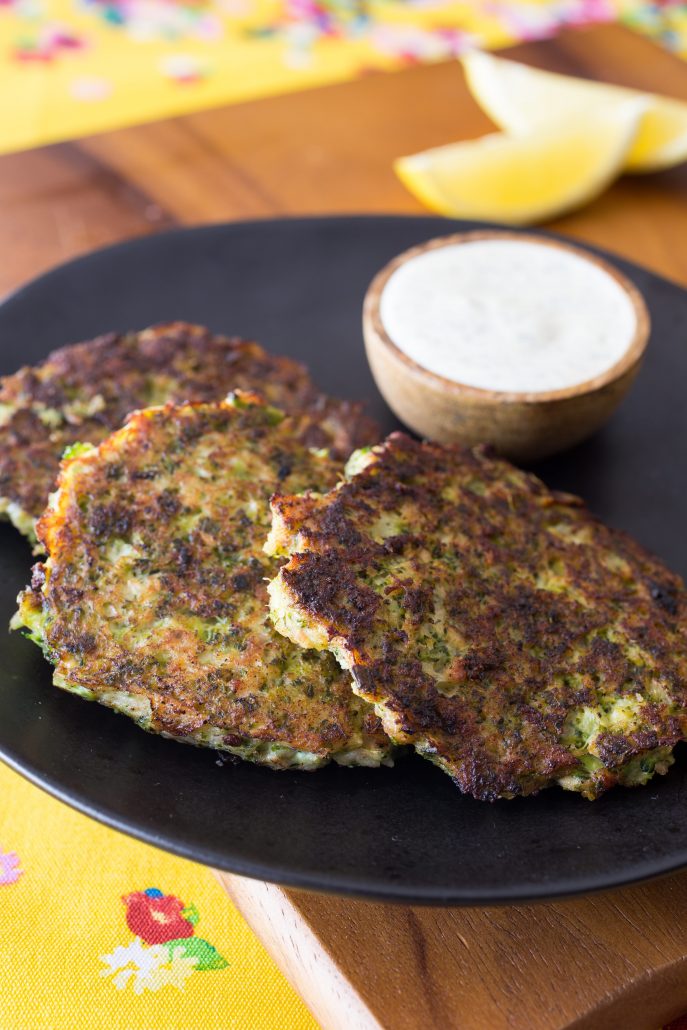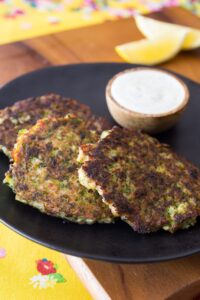 The first thing I made was…
Bacon & Broccoli Fritters with Ranch Sauce
Is there a better combination than bacon & broccoli??
This recipe is exclusive to The Healthy Mix II, but is seriously worth the cost of the book for this recipe alone.
The fritter mix will thicken a little on standing and is a bit like a pancake mix – where you spoon the mix into a hot pan to cook.
Alternatively you could also use your pie maker to cook uniform fritters.
Please don't forget the Ranch sauce… it is the best bit!
Next up is…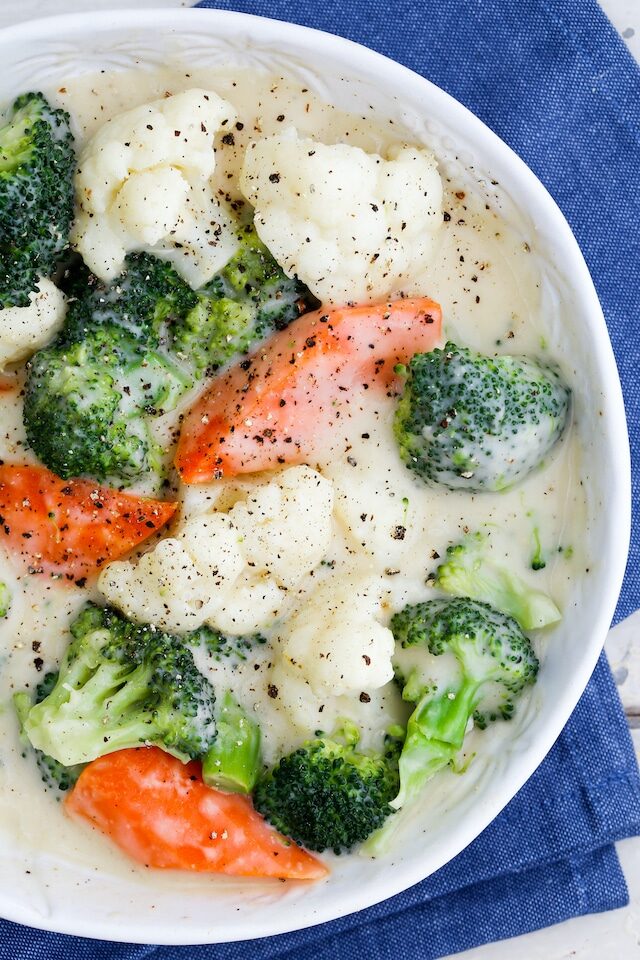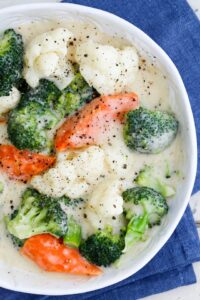 Creamy Vegetable Medley
This recipe is exclusive to The Healthy Mix III and is a flavour packed white sauce for any and all vegetables.
I personally like to add any random bits of cheese into the sauce and then bake the vegetables in it for a killer cheese vegetable bake.
When I'm watching my carb intake I use the low carb variation and choose low carb vegetables like broccoli, cauliflower, beans & zucchini.
This creamy side dish is perfect for serving with a roast dinner, grilled chicken or even corned beef / silverside.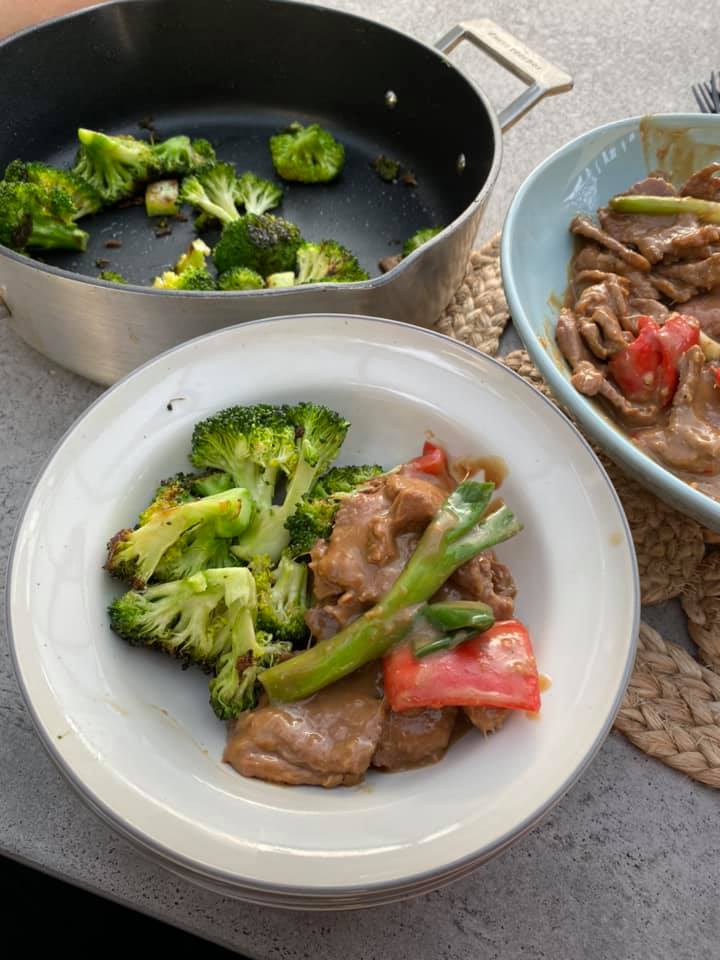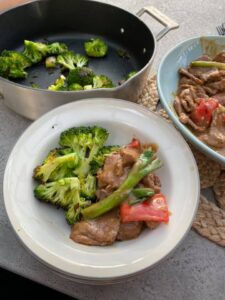 Mongolian Beef
This recipe is also in The Healthy Mix IV and is a delicious 10 minute fake-away Thermomix dinner.Wh
I absolutely love Mongolian Beef with broccoli.
You may choose to give it a quick panfry or pop some into the Mongolian Beef to bulk it up.
Some Skinnies choose to change up the beef for finely sliced lamb rump.
Teriyaki Chicken Stir Fry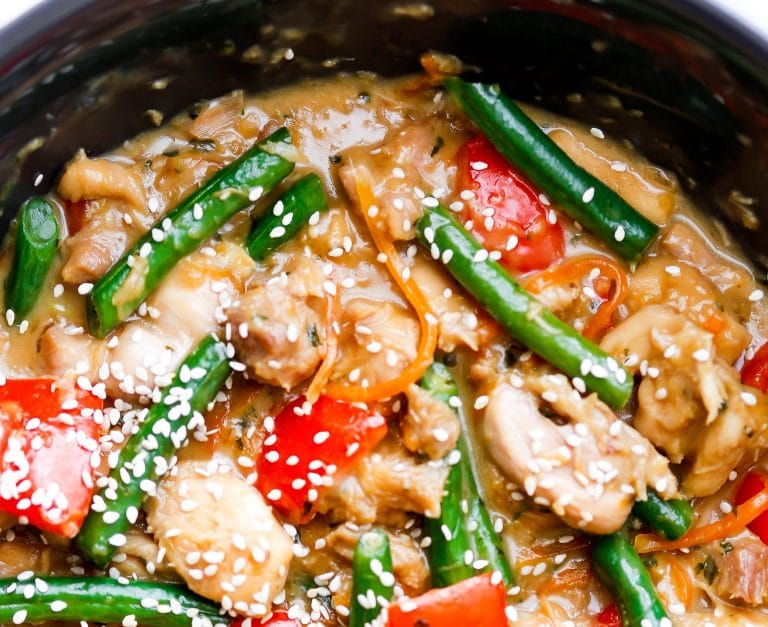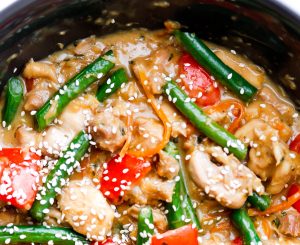 Broccoli is made for stir fry.
This recipe is also available on Cookidoo to utilise the high heat function of the TM6.
What's not to love about the Chicken Teriyaki Stir Fry from The Healthy Mix III. Super fast, kid friendly and most importantly delicious!
You can add whatever stir fry vegetables you like into this recipe, just make sure you give them enough time to cook for how they are cut.
Don't forget if you are wanting to use chicken breast instead of thigh, you need to use the butterfly to avoid it shredding.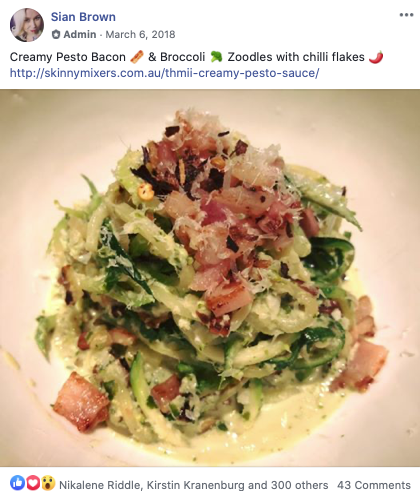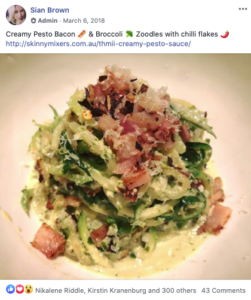 Creamy Pesto Sauce
As I was searching the Skinnymixers Group for Broccoli ideas, I quickly realised that I overload on broccoli every time it is on special.
I remember making some zoodles with broccoli stalks, then replacing the kale/spinach in the Creamy Pesto Sauce with 100 g of broccoli.
Topped with crispy bacon and chilli flakes… maybe even some pan-fried chicken.
this is an insanely delicious low carb, broccoli filled dinner.
Curry Mee Laksa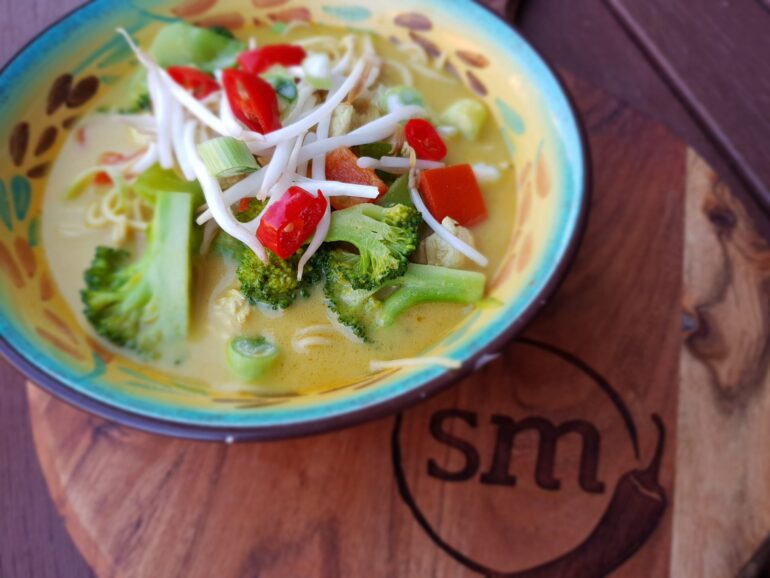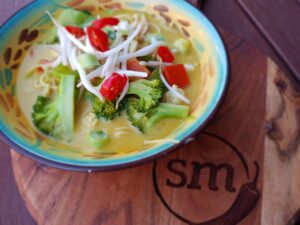 I think most of the curries in the cookbook A Little Taste of Asia or even on the blog, team up perfectly with the addition of broccoli.
Other Curries:
Greek Broccoli Salad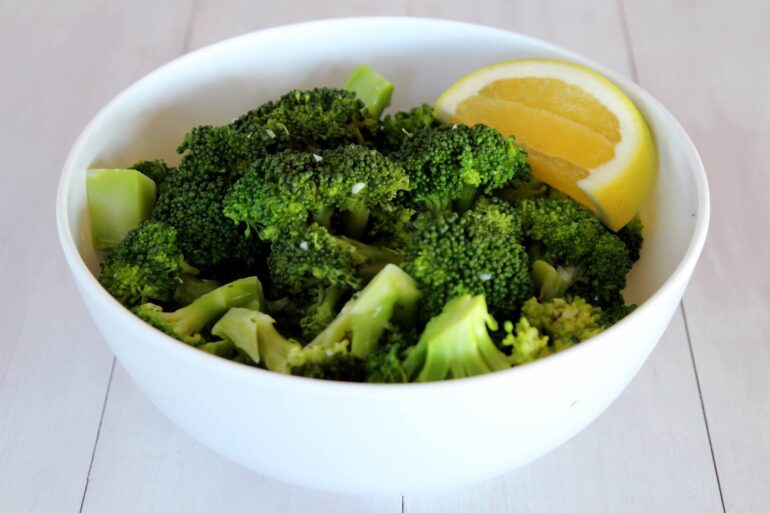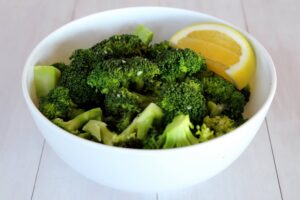 The Greek Broccoli Salad is one of Nik's earlier recipes.
The combination of broccoli, garlic, lemon juice, olive oil and salt is a winning combination.
Team it up with a simple protein like grilled chicken, fish or with your next Roast Dinner.
Creamy Chicken & Cauliflower (Broccoli) Soup
There are post after post in the Skinnymixers FB Group of Skinnies forgetting to get cauliflower or not having enough, so they have substituted in some broccoli into the Creamy Chicken & Cauliflower Soup recipe.
Add some cheese if you please 😉
The same can be done for the Healthy Carbonara Sauce, if you like green pasta sauce.