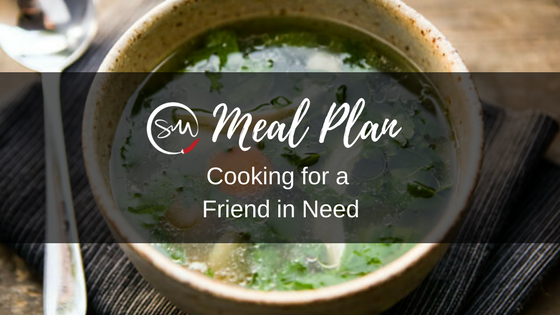 Hi! It's Sian here…
This week our favourite person had back surgery to help relieve on-going pain, and we have been inundated with offers of help from fellow Skinnies to cook some meals. We have an incredibly supportive community in Skinnymixers and often the question is asked 'What can I cook for my friend who is in need of some help?'. So whether your friend has been in hospital or suffered a loss in the family, hopefully this meal plan can help give you some guidance. When cooking for someone else, always keep in mind their available freezer space, portion sizes and dietary needs. Using disposable takeaway containers that reheat well is also a good idea.
---
Simple Meals
When cooking for someone else I always try to keep the meals tasty but simple, particularly if it is to feed children also. These meals are nourishing and freezer friendly.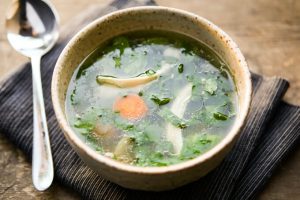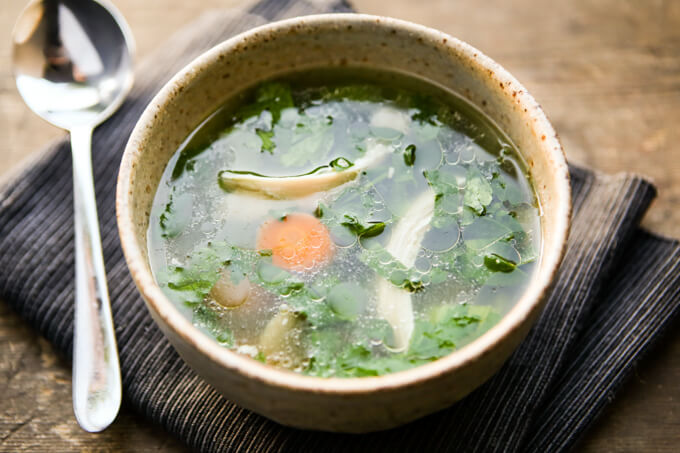 This is the perfect meal to bring someone who isn't feeling well. The broth is full of goodness from the chicken bones and is like a big warm hug in a bowl.
This meal is budget friendly, dairy-free, gluten-free, grain-free and Paleo.
Tip: To make it LCHF friendly, replace the carrot with some broccoli or zucchini.
---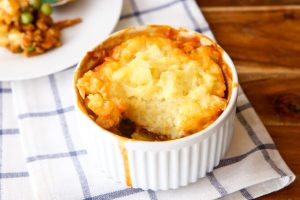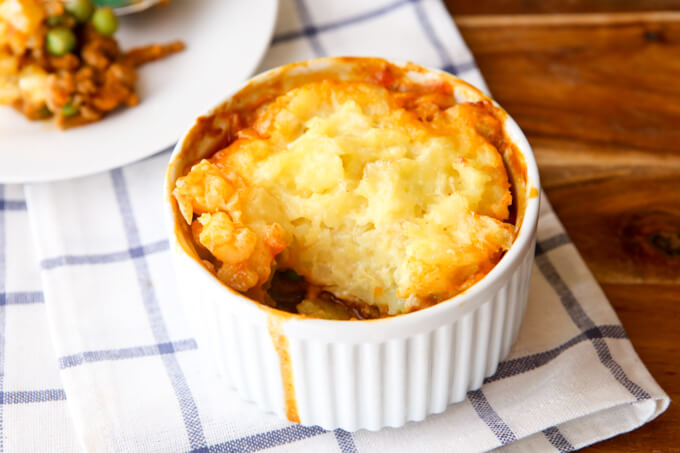 This is a great family friendly complete meal and you can hide extra vegetable in the sauce if needed. This dish reheats really well and is the perfect comfort food.
If you are wanting to freeze this dish, you could freeze in the alfoil trays before the oven cook and give them instructions to pop it in the oven until golden on top. Otherwise it is best to provide this meal cooked and ready to reheat.
Tip: Change the mash to suit their dietary guidelines if needed. Use cauliflower mash they are low carb, or even the silky sweet potato mash is delicious on top.
---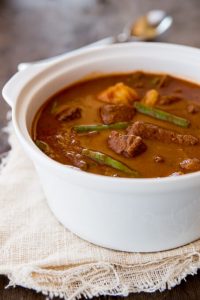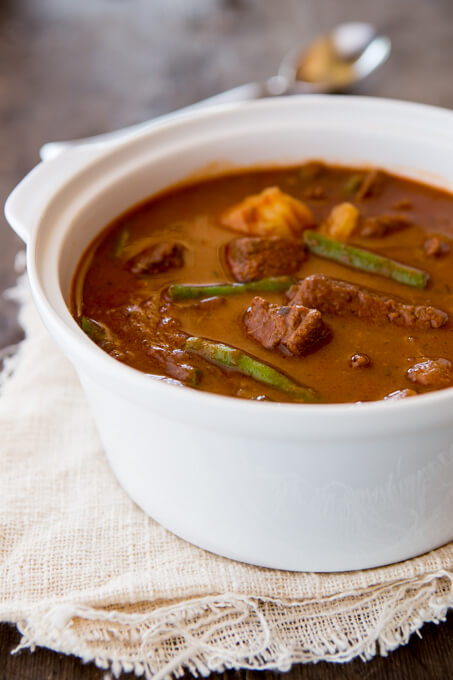 This little gem is only found in 'The Healthy Mix', but it is full of flavour and great for freezing. Mix up the flavours between the Greek, Italian or Mexican Spice Mixes… they are all delicious.
Using some meat, vegetables and some pantry staples; makes this meal quite economical. I recently cooked the Greek version of the Simple Stew for some friends who had a loved one in hospital. I asked if I could help with some meals and was asked for 'normal food' as they aren't used to spice (and flavour :p). The Simple Stew was extremely well received and reheats really well. It is a hearty meal for all the husbands who like their meat and vegetables.
Tip: This recipe can also be used to bulk cook in the slow cooker. Using cheap cuts of meat and cooking on low all day will result in the most tender stew. Just remember to add the vegetables in a bit later to prevent them over cooking.
---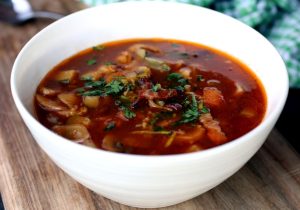 This is extremely budget friendly and freezes really well.
If you have a few vegetables in your crisper drawer looking a bit sad… just throw them in! You can also adjust the vegetables to be LCHF compliant.
Tip: Increase the pasta to make this an even more substantial meal and less of a soup.
---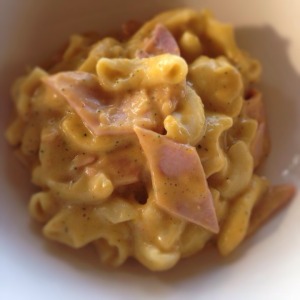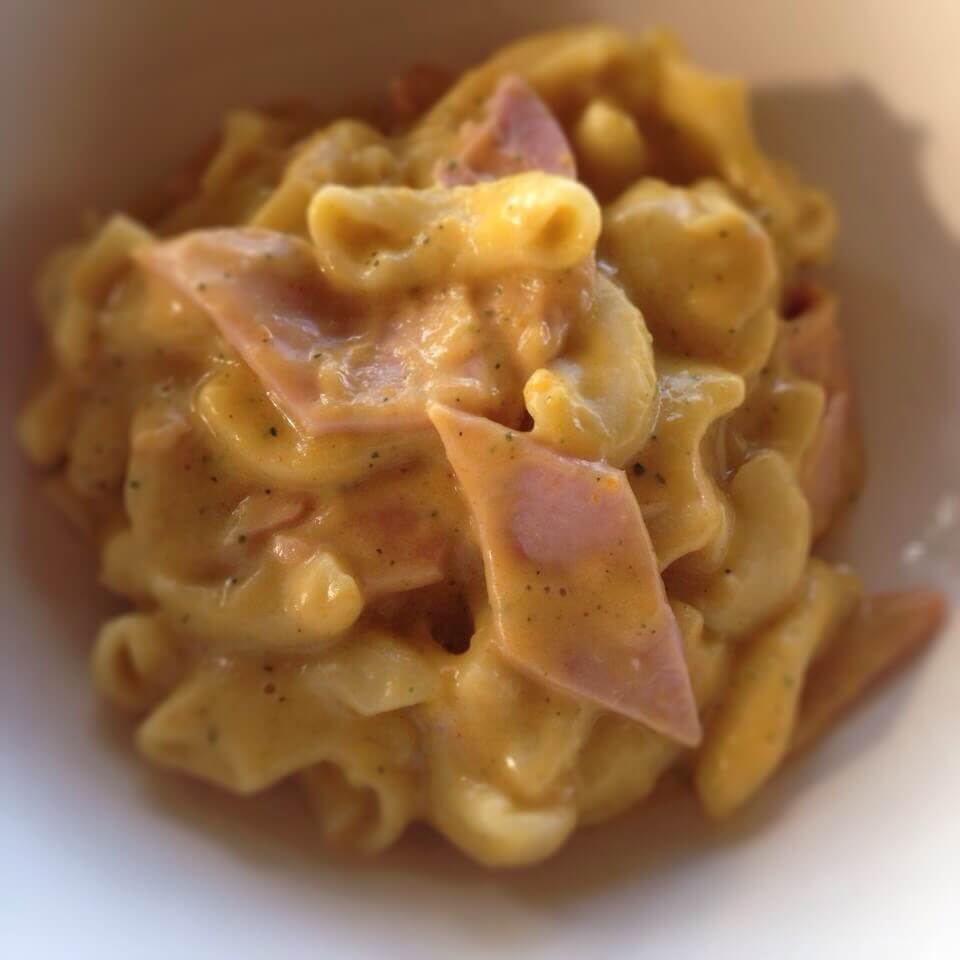 This recipe is popular with the mums and for good reason. This dish defrosts perfectly and is filled with hidden vegetables.
If you need a dairy free version then check out skinnymixer's Dairy-Free Cheesy Spelt Pasta.
Tip: Make sure you cut your vegetables small to ensure that you have an extra smooth sauce. Otherwise some kids pick up on the texture of the vegetables in the sauce.
---
No Reheating Required Food
Sometimes it won't be possible to have access to cooking appliances to reheat the meals, so transportable food that can be eaten hot or cold is needed.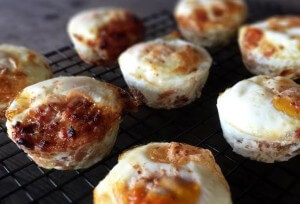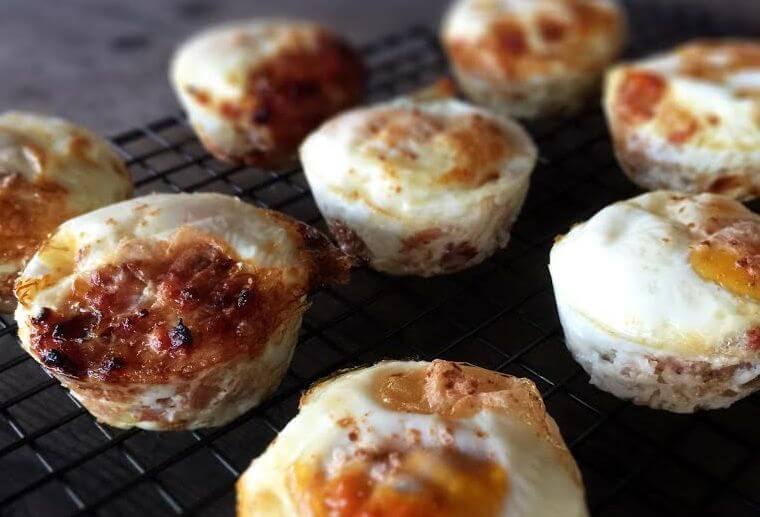 These are delicious and can be eaten for breakfast, lunch, dinner or snacks.
Easy to grab and go, these do need to be kept refrigerated but can be eaten warm or cold. These are sugar free, dairy free, gluten free and LCHF.
Tip: Make sure your bacon isn't too fatty and that your egg reaches the bottom. Otherwise the bacon won't be combined with the egg.
---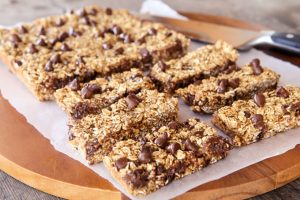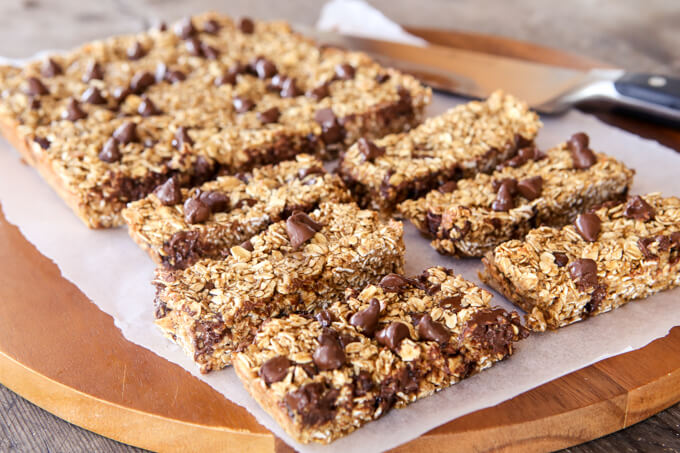 Grab and go breakfast foods can be so helpful for time poor people or someone who can't move around too much. These Choc Chip Oat Bars can be changed to different flavour variations and made into bite size mini muffins that freeze well for lunch boxes.
These are great for new mothers as the oats help with milk supply. If you are changing the chocolate to dried fruit in the recipe, I highly recommend halving the sugar.
You might like to consider the following recipes for minimal fuss breakfasts:
---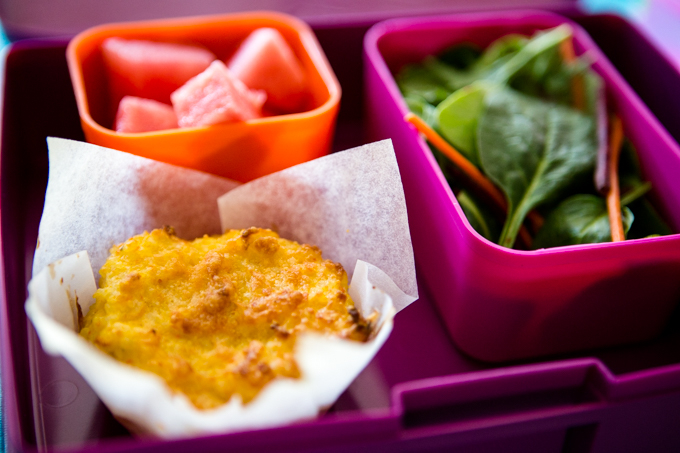 Not only do these have a hidden serve of vegetables but they freeze well for a grab and go snack, lunch box friendly and can be snacked on straight from the fridge.
Perfect for anyone with kids, breastfeeding or even great to take into the hospital for a transportable meal.
Tip: I like to add crispy bacon on top of these, because…. Bacon 😉
Quiche type recipes are popular as they can be eaten cold, hot and transport well. Other recipes you might like to try include:
Quiche Lorraine from the Basic Cookbook
---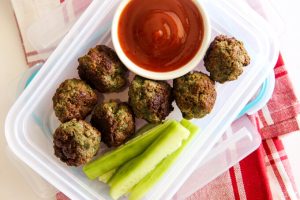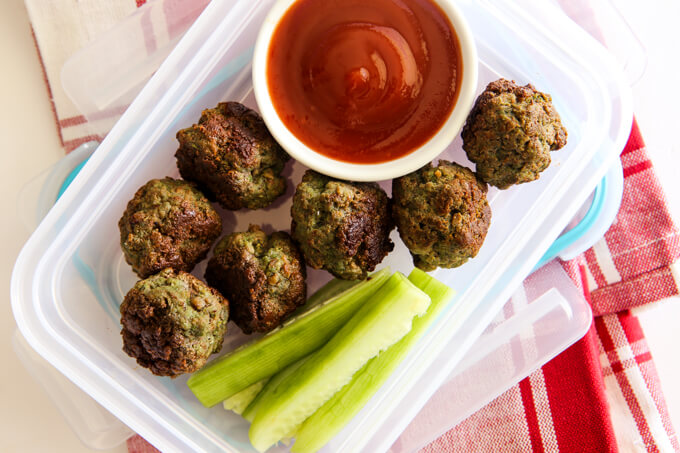 These tasty little protein filled snacks are great to freeze for kids lunch boxes, but they also make great nutritious snacks to eat straight from the fridge.
Affectionately called 'Hulk Balls' in my house, the Turdler and Foodie Baby love these in their lunch boxes.
Other meatball snack ideas that are perfect to freeze or simply snack on straight from the fridge are:
---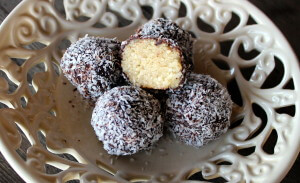 Sometimes you need something sweet and comforting. These popular bliss balls are freezer friendly and for anyone that is time poor, work perfectly as a slice.
Next time someone is in hospital, consider taking them some raw lamington truffles instead of some chocolates!
Tip: If they need to be dairy free be sure to use 70% + dark chocolate that is dairy free 🙂
---
We'd love to hear about your favourite recipe that you cook for friends in need? Please let us know by commenting below…