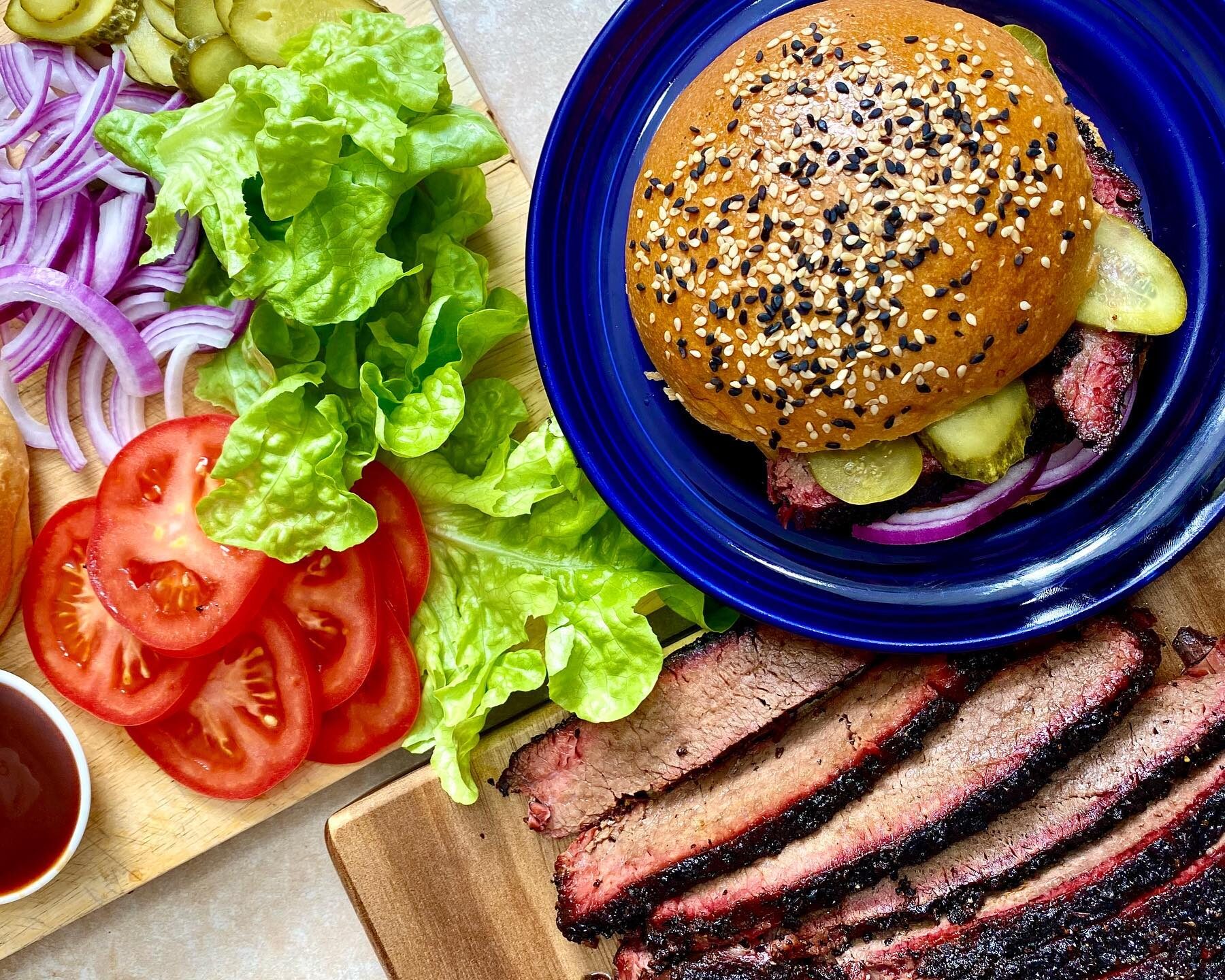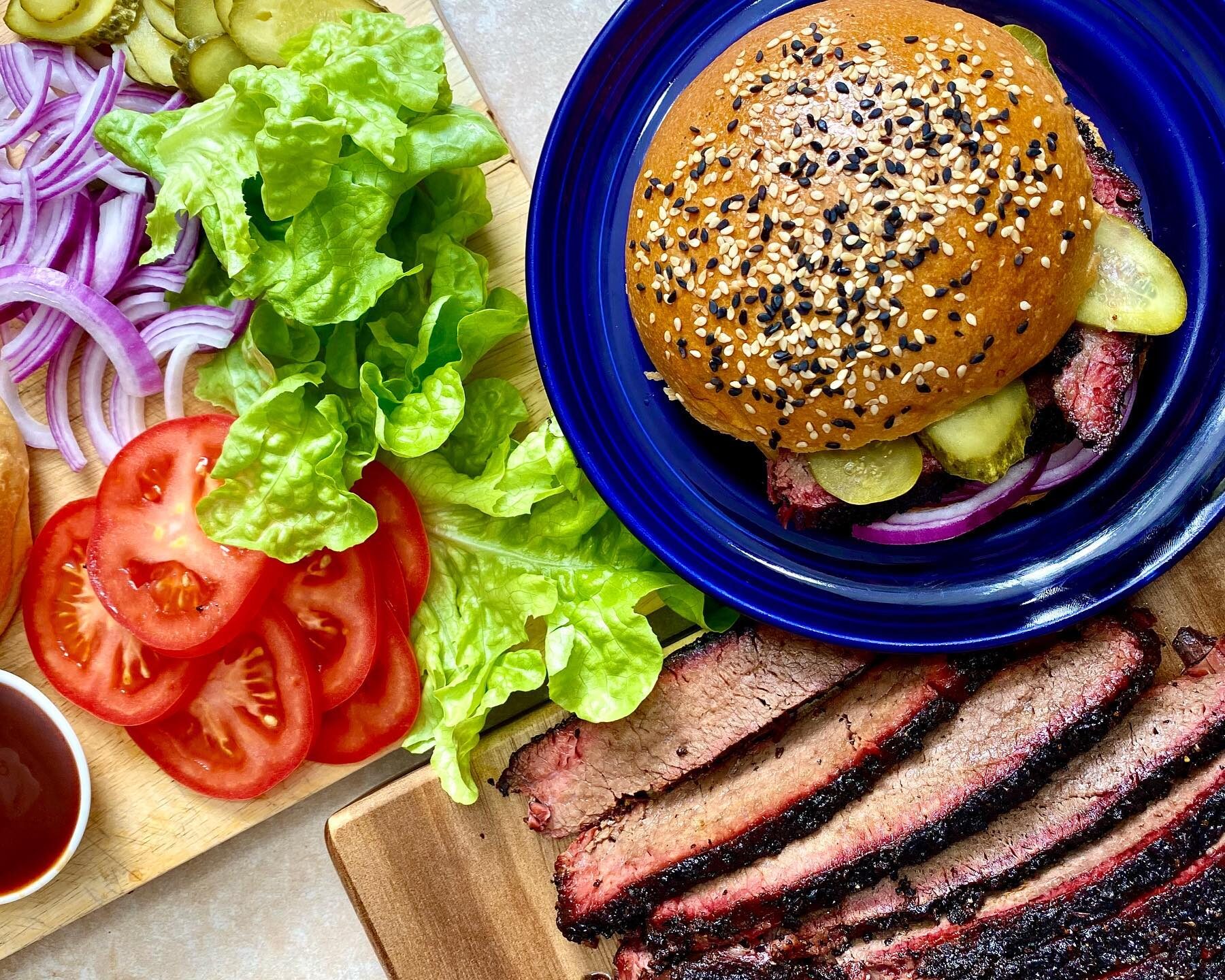 Thanks to the one and only Wolf Creek of The Smoking Joint for schooling me in offset smoking.
We rubbed this beautiful 8-9mb Wagyu Brisket from Westholme with M.O.B beef rub by The Home of Low and Slow!
Smoked it with ironbark & cherry wood from Natural Smoke BBQ Woods in the Rustic Soul then served with the delicious dick bun 🤣 a whole community contributed to this cook as you can see!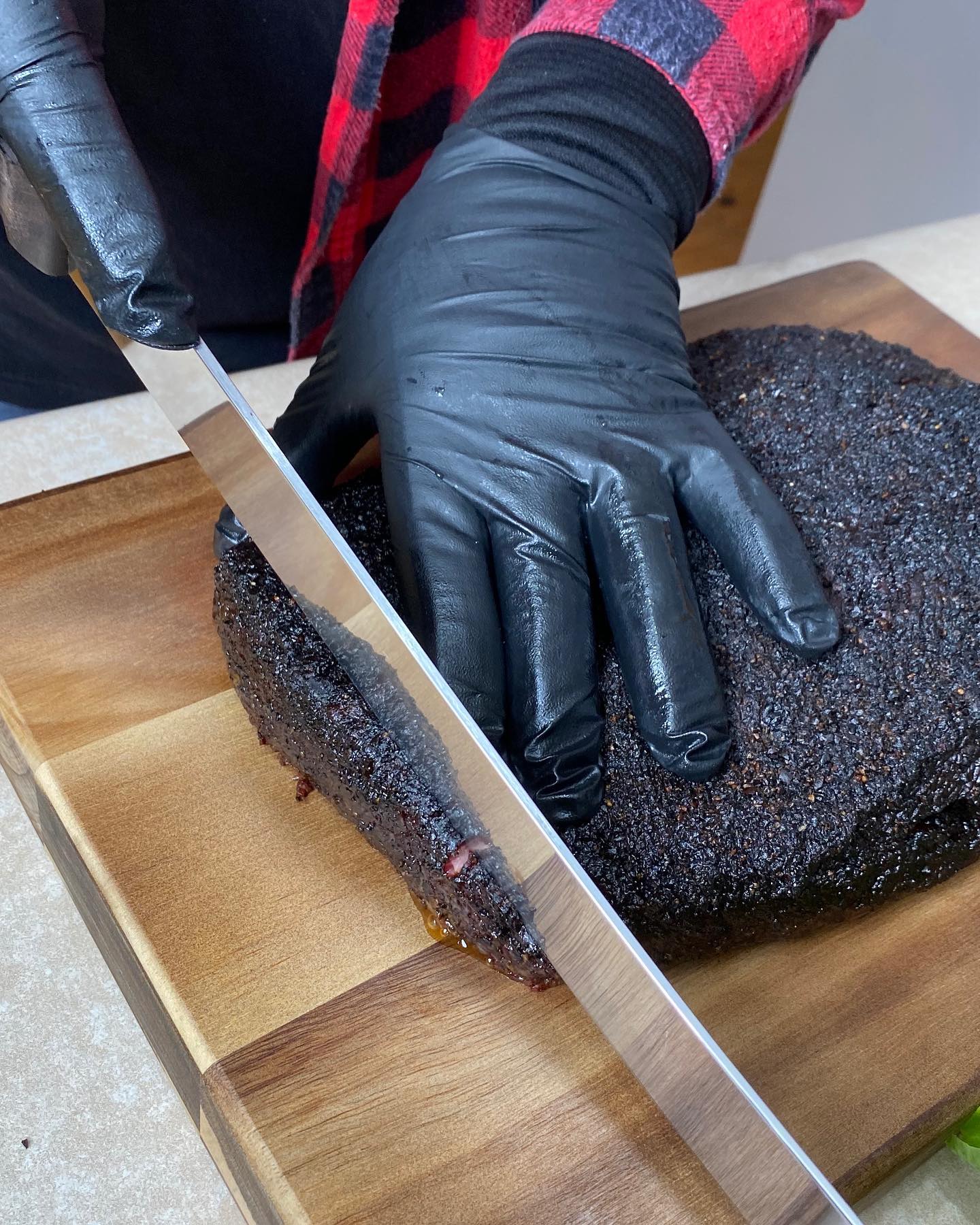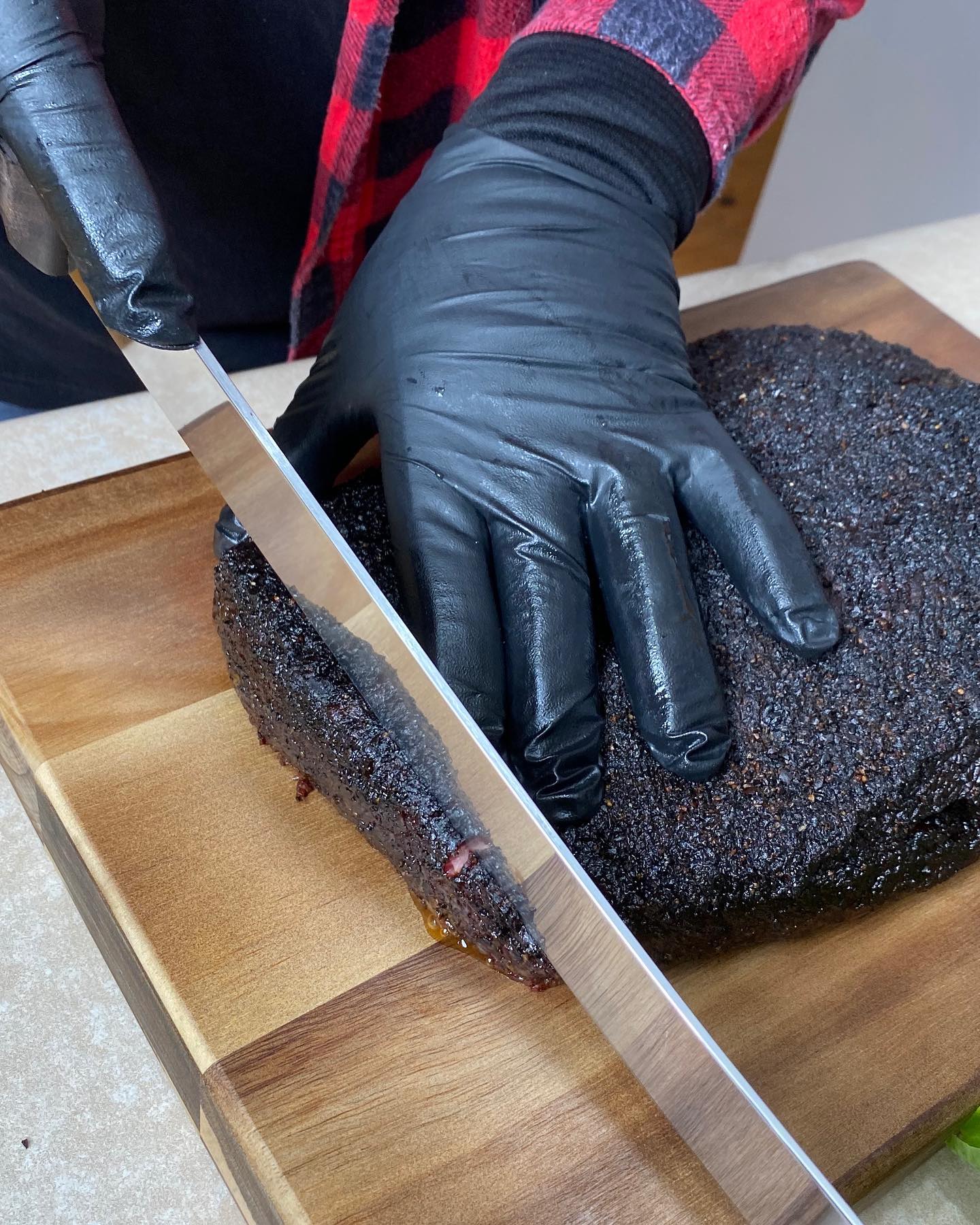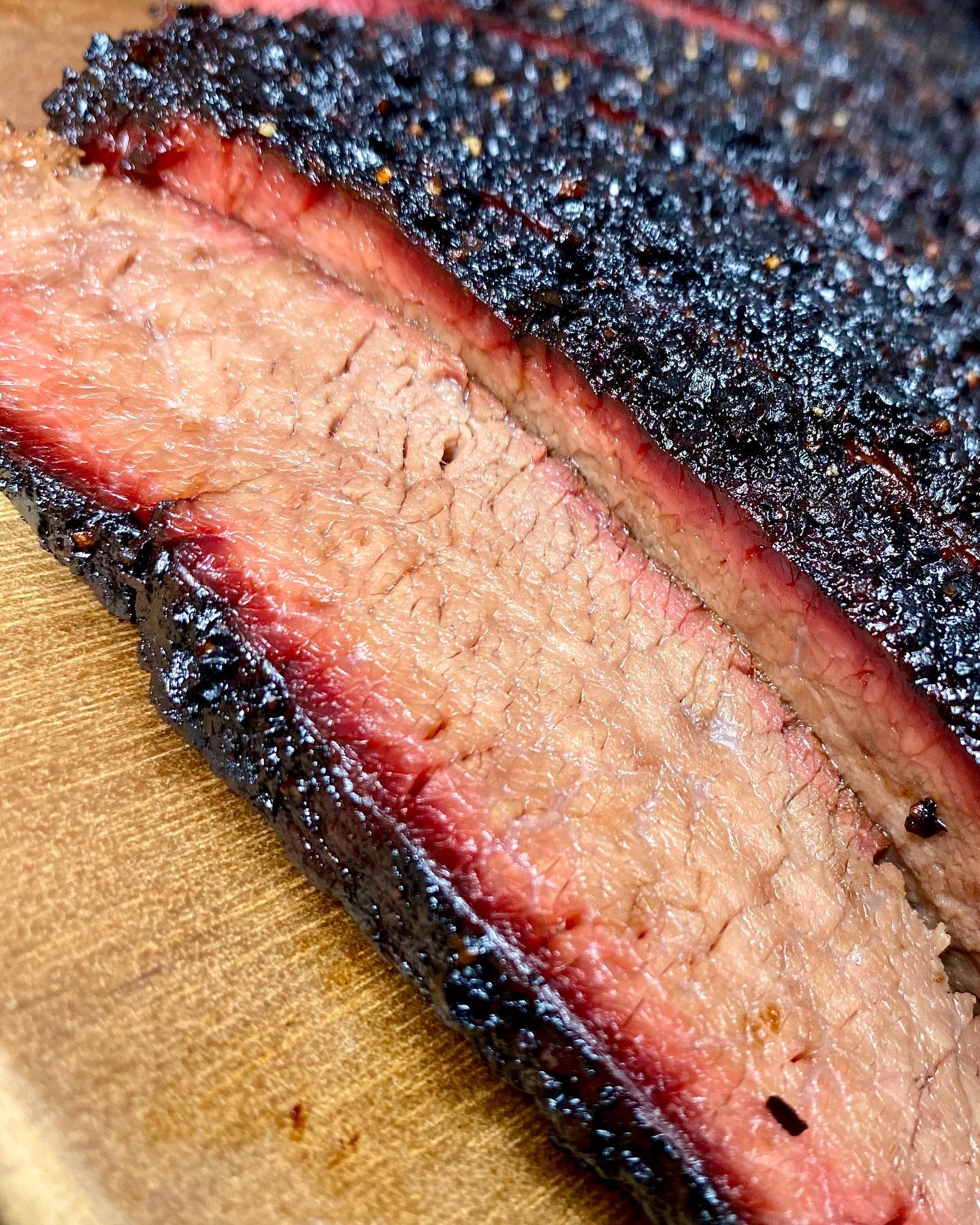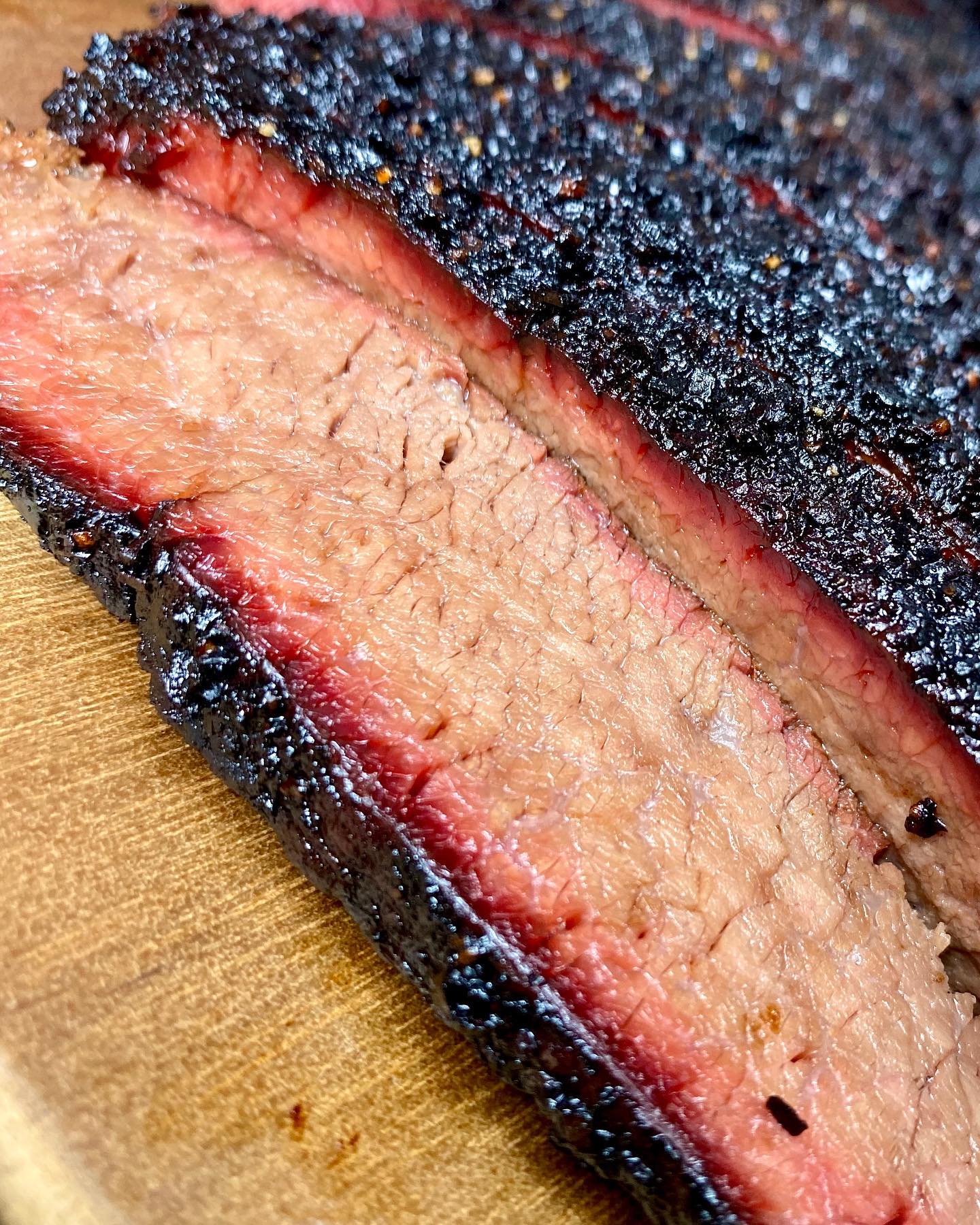 First up for the Brisket leftovers
I chopped some of the insanely delicious Wagyu Beef Brisket leftovers and made my Chilli Con Carne recipe from the cookbook A Little Taste of Mexico.
Now my Chilli Con Carne recipe is for the Thermomix, however I ended up cooking this stovetop with half a can of Guinness.
The finished results was the most amazing Chilli Con Carne I have ever tasted!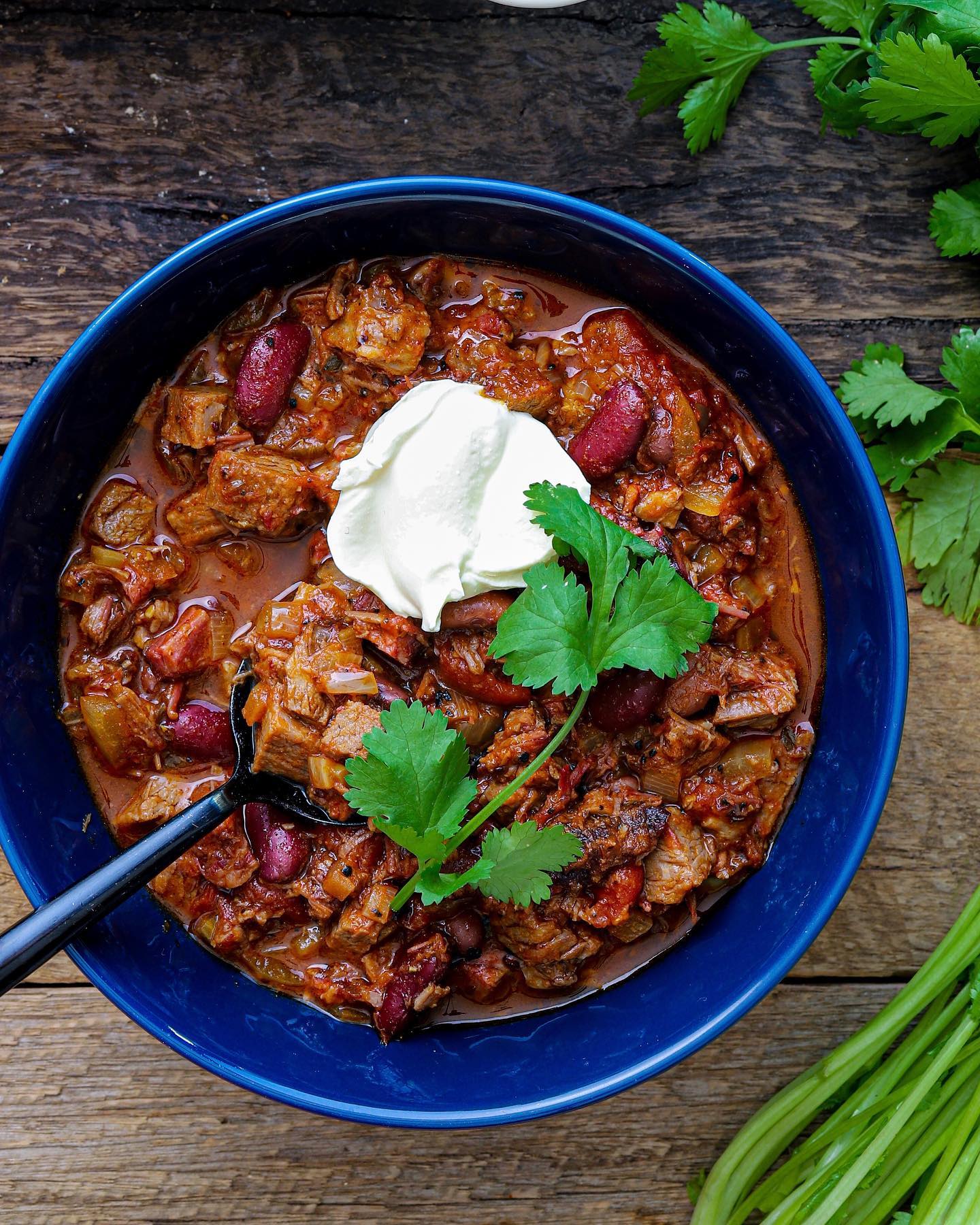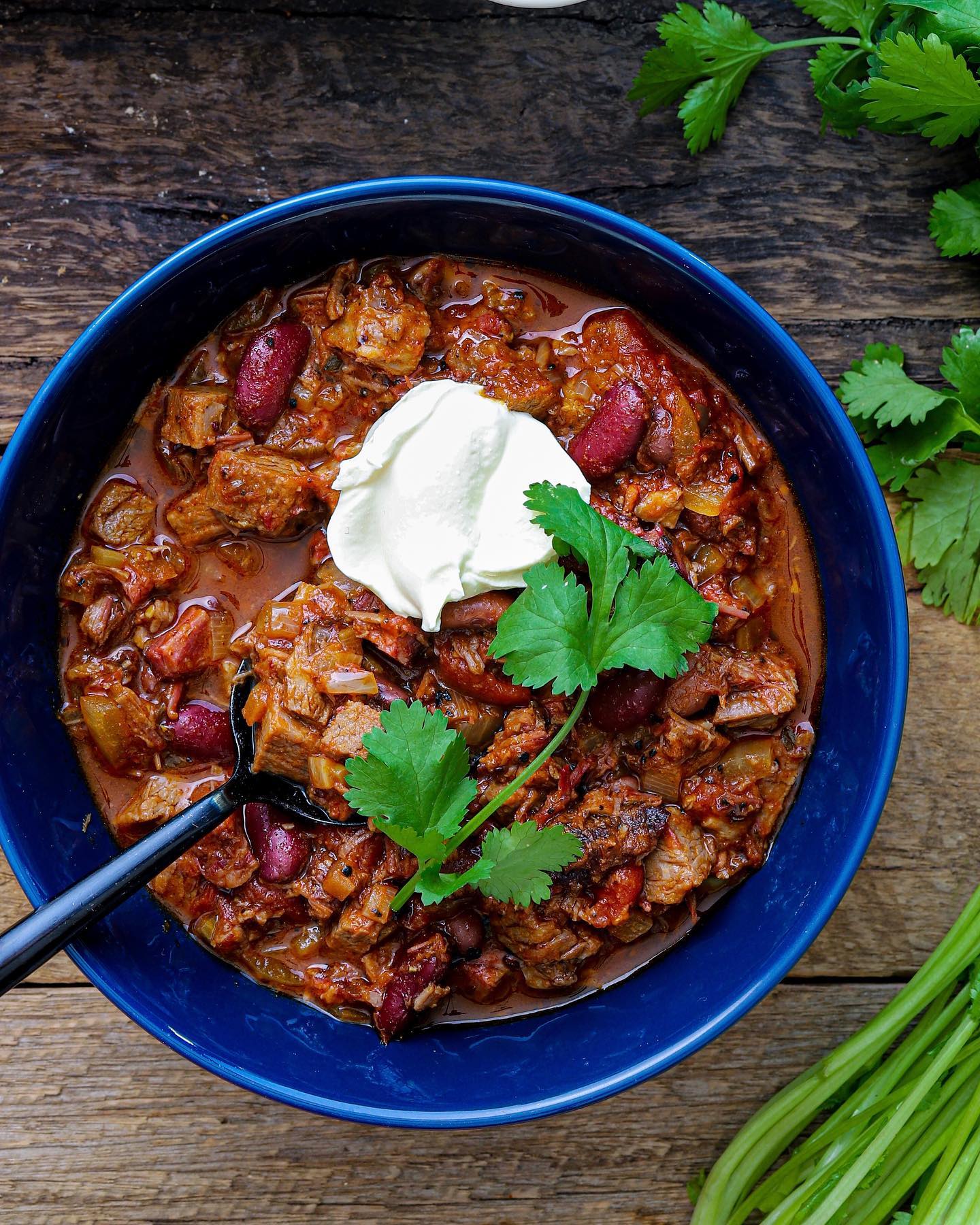 Now onto the Pies !
I think turning your leftovers into pies is one of the most versatile options. First up I made a Chilli Con Carne Pie with pickled Jalapeños, but honestly you could use any of my pie filling recipes to create a sauce/ flavour base.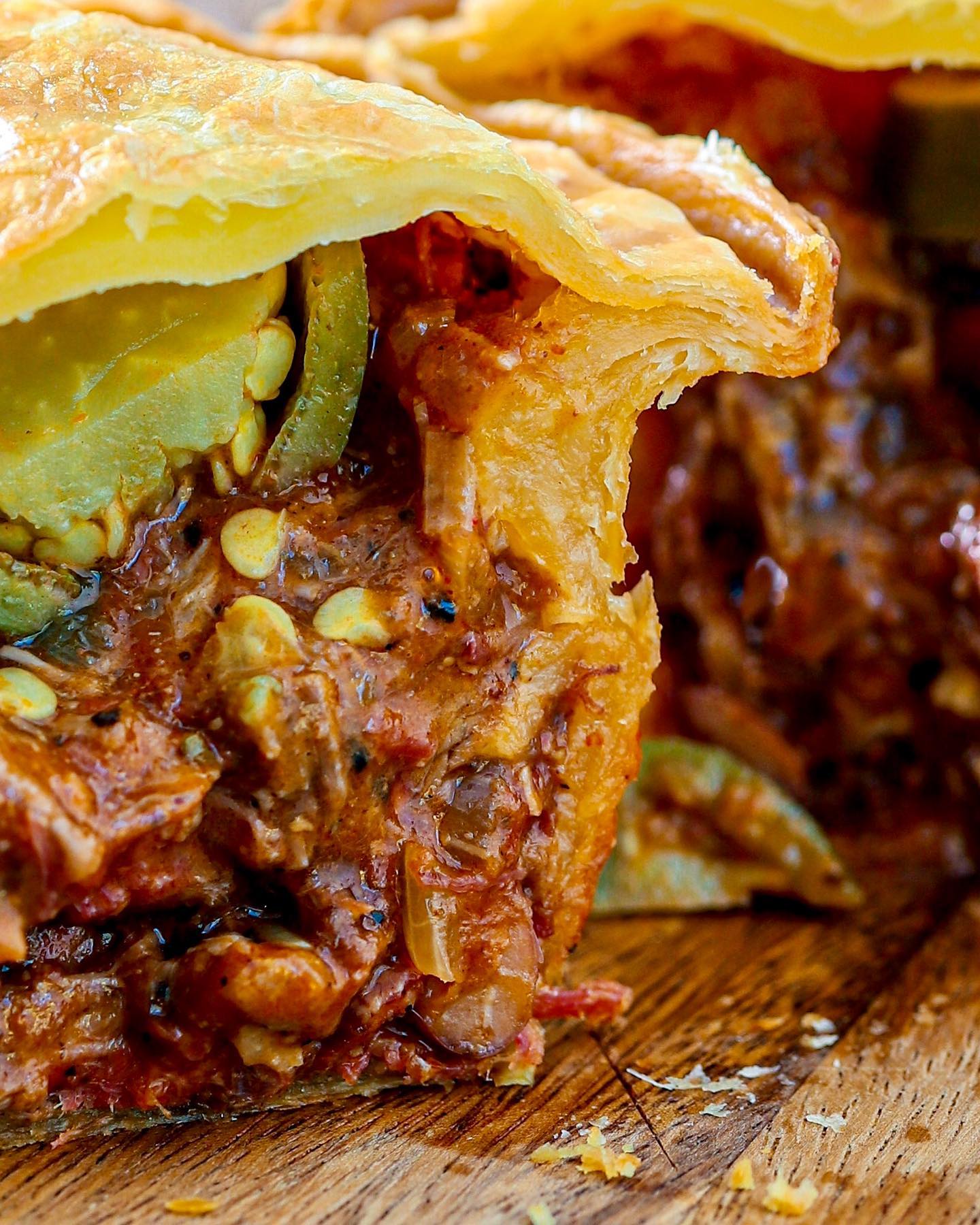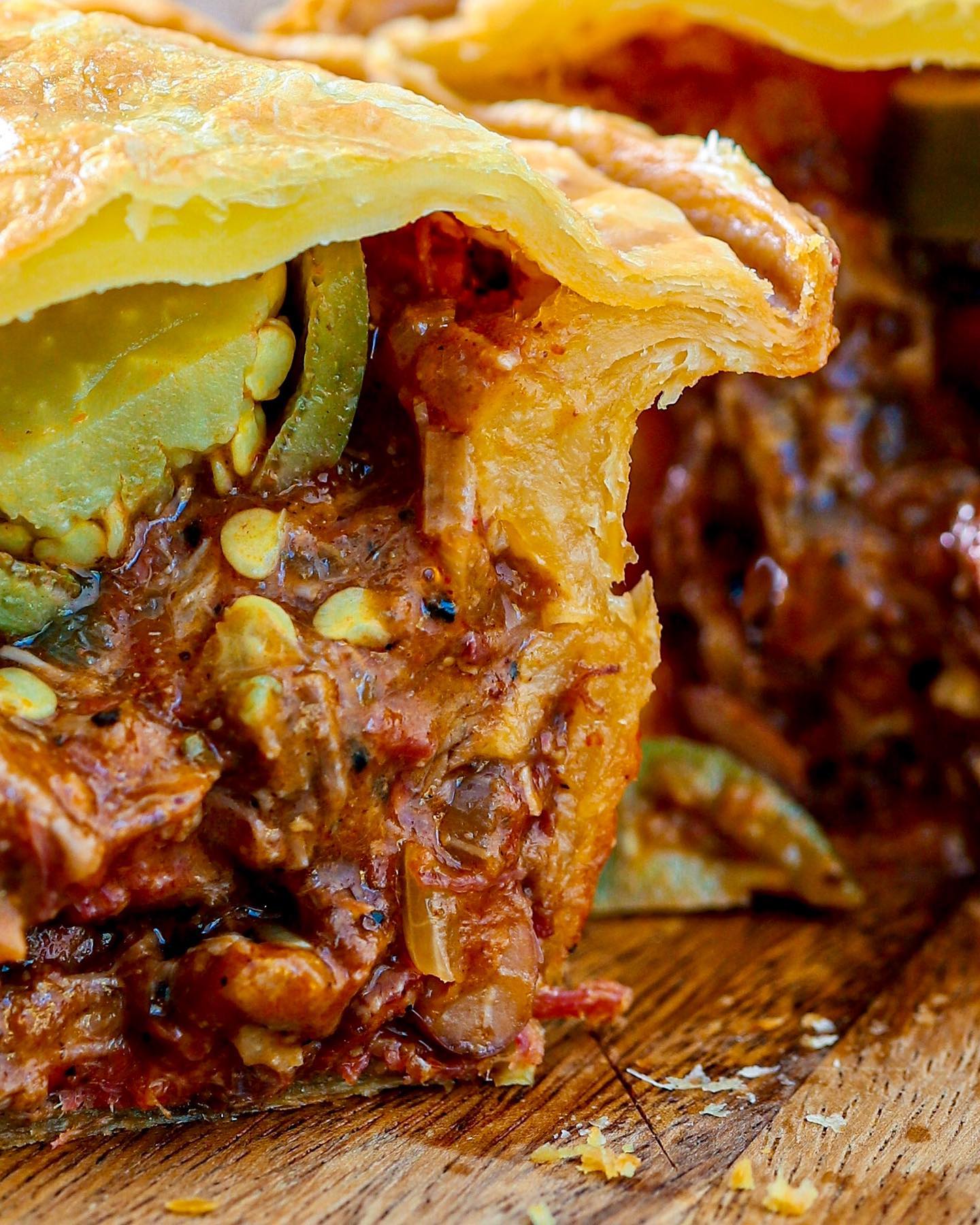 Then I made the ULTIMATE Chubbymixers Pie using Chilli Con Carne and my famous Macaroni Cheese with a Twist.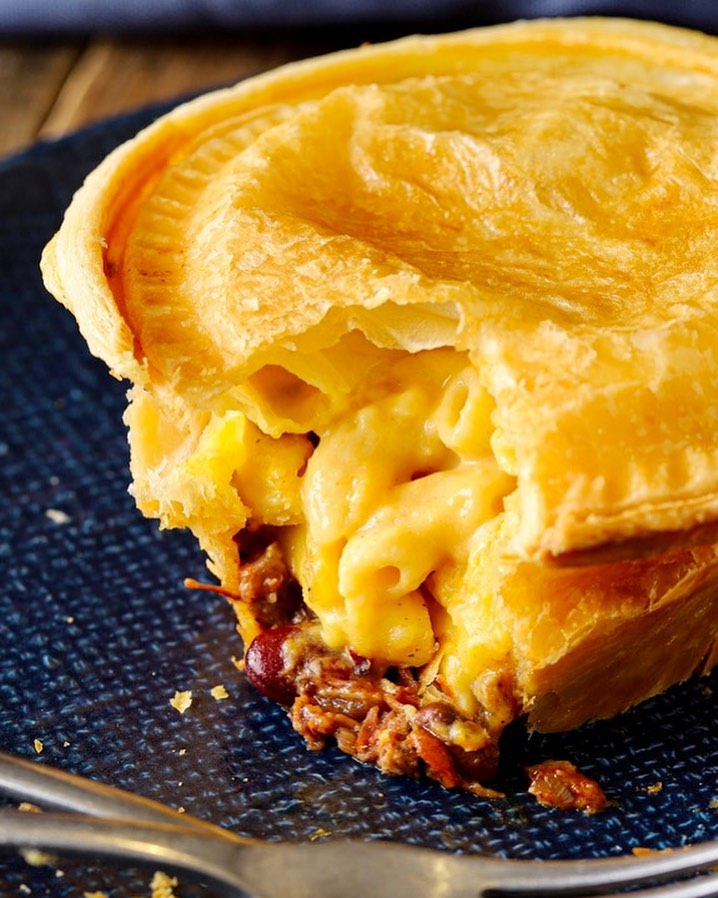 Chile Con Queso + Brisket
With so much meat leftover I thought I had better give the latest Smoked Chile Con Queso trend a go on my Traeger Timberline 850.
Using my Chile Con Queso recipe from my cookbook A Little Taste of Mexico, I popped the ingredients into my cast iron dish with some chopped brisket leftovers. Then into the Traeger Timberline 850 until the cheese melted and combined when stirred.
It is super important to watch this dish, to avoid the cheese splitting. Let's just say the end result was amazing but definitely NOT Skinny.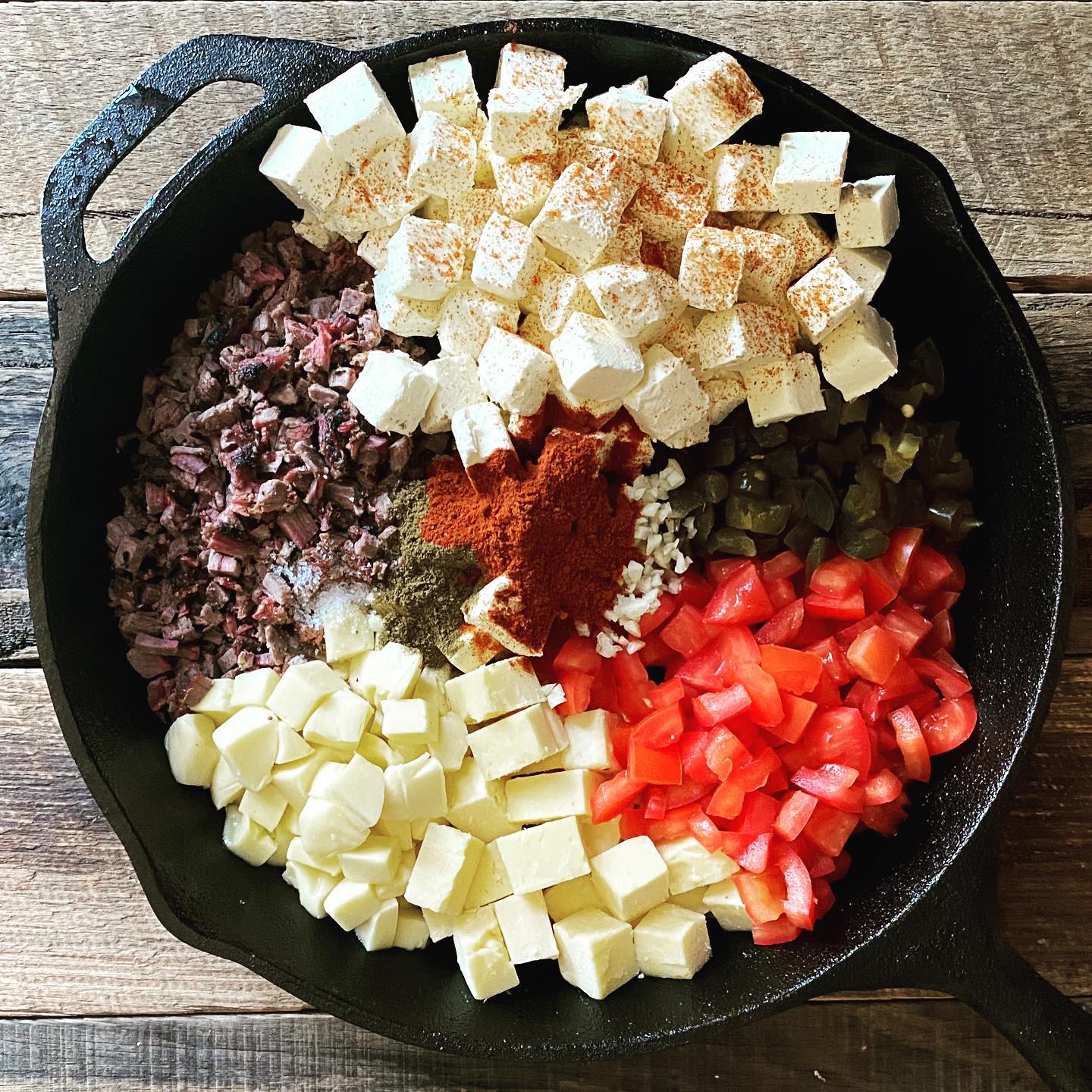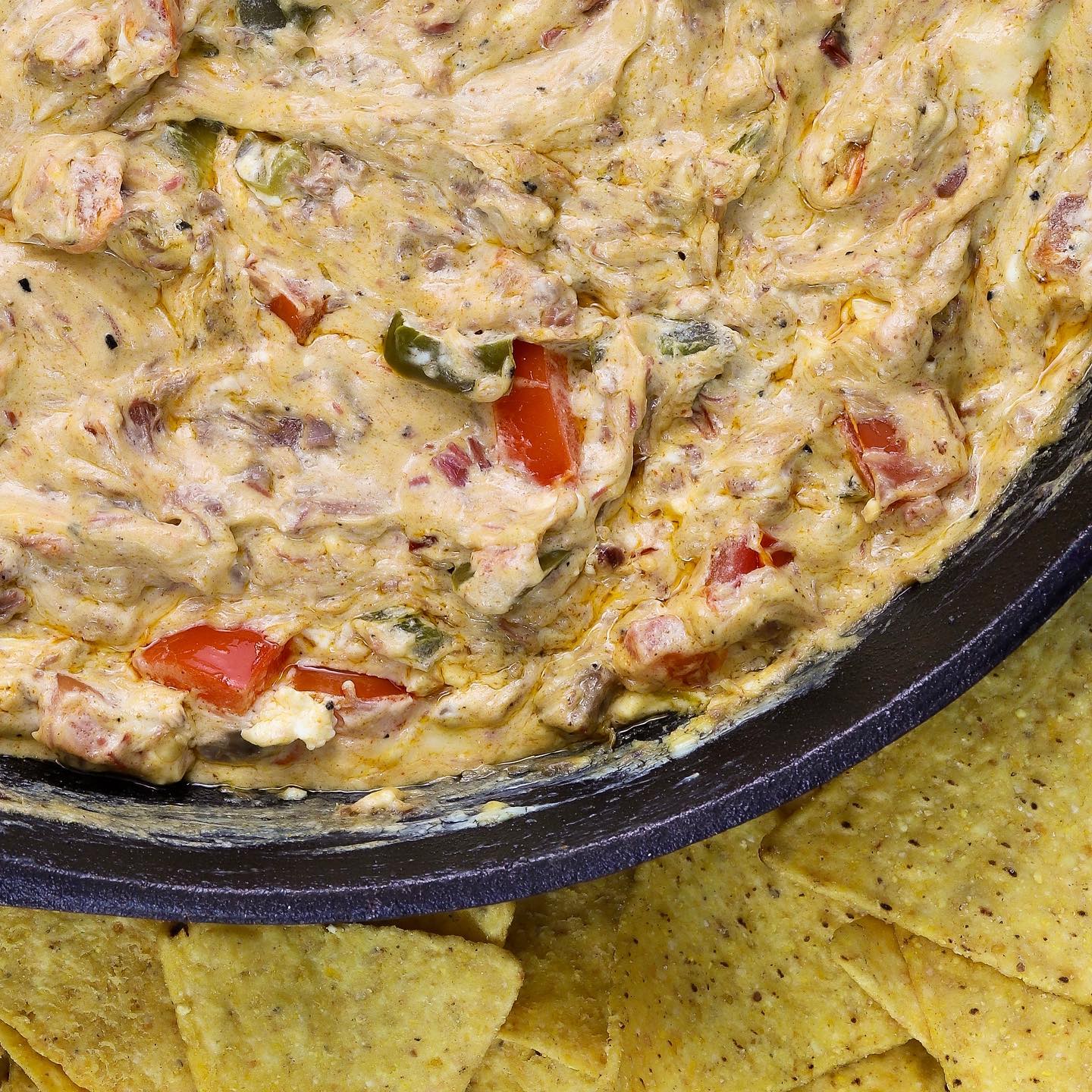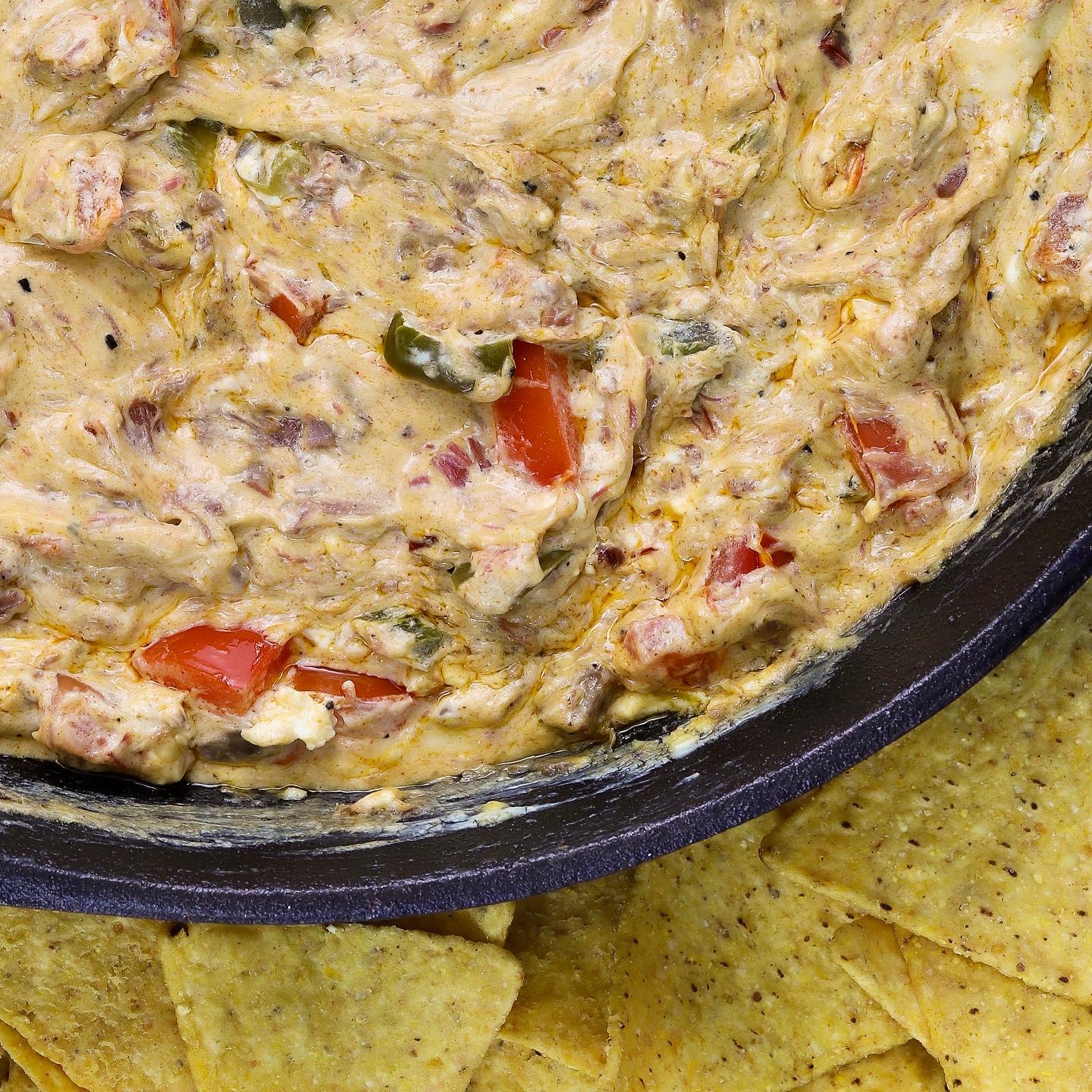 Still have Beef Brisket Leftovers ?
These are some of my Thermomix recipes that lend themselves to the addition of BBQ Beef Brisket leftovers.