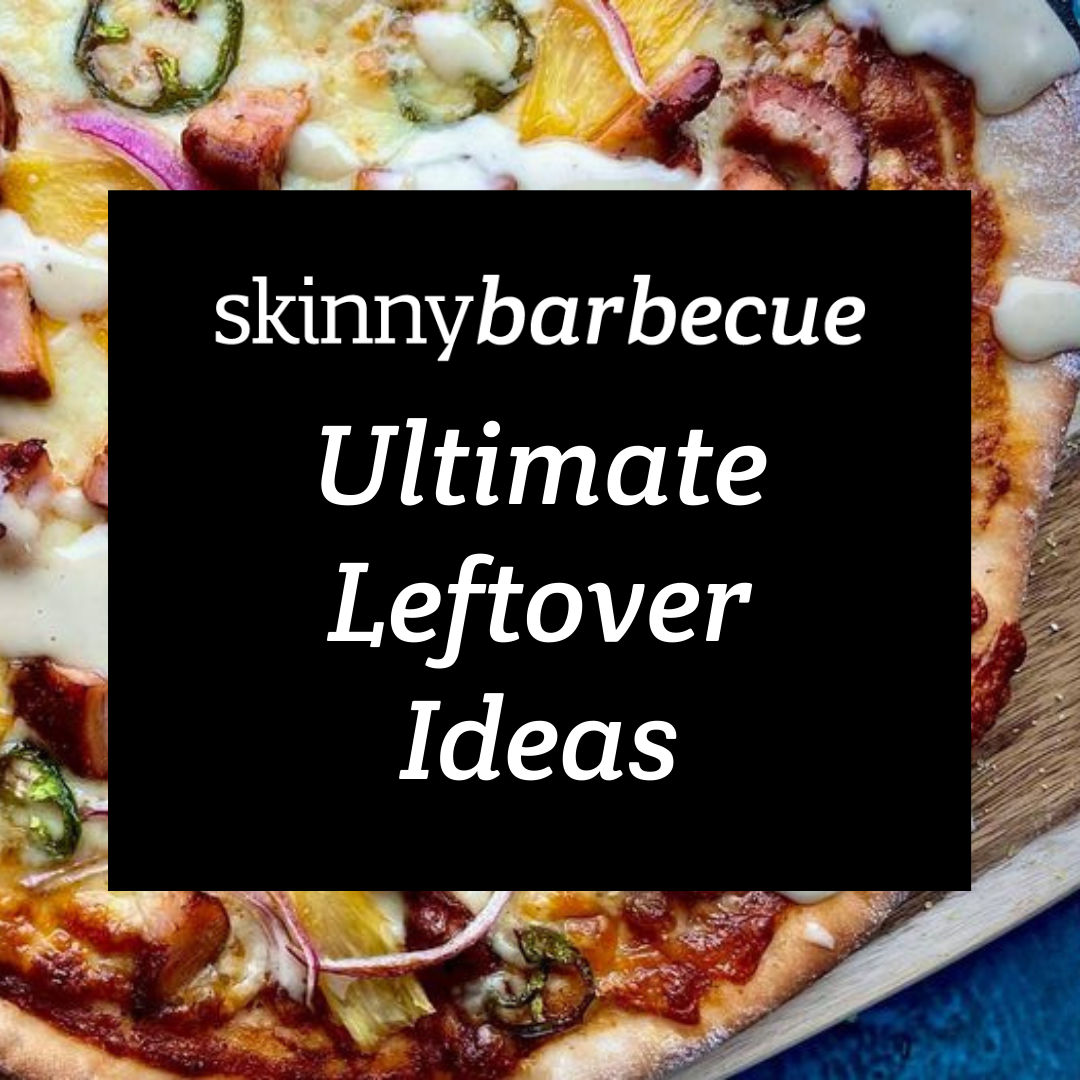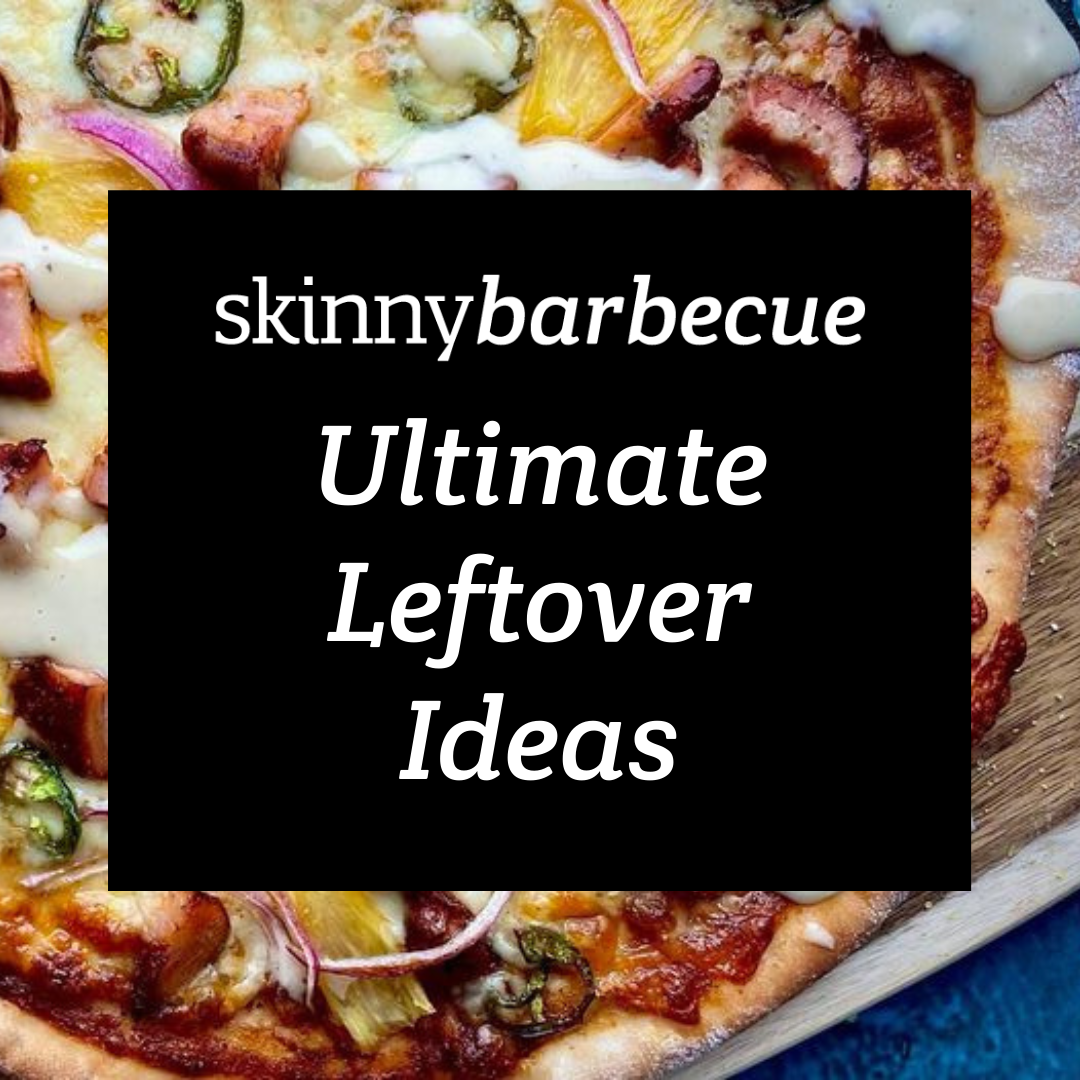 Hi Skinnies,
Sian here. We've seen some epic leftovers ideas from the Skinnymixers Community absolutely loving the new cookbook SkinnyBarbecue.
I thought it would be a great idea to collect all of the ideas in this guide for some SkinnyBarbecue inspiration… enjoy!!
Pizza
I think pizza is one of the easiest ways of using up leftovers (that is loved by everyone). Nikalene made an epic pizza with her son Patrick and as you can see the results below are mouthwatering…
We talk lots about how SkinnyBarbecue is geared towards left overs and using the delicious rubs & sauces to make meals… this epic pizza ticks all of the boxes.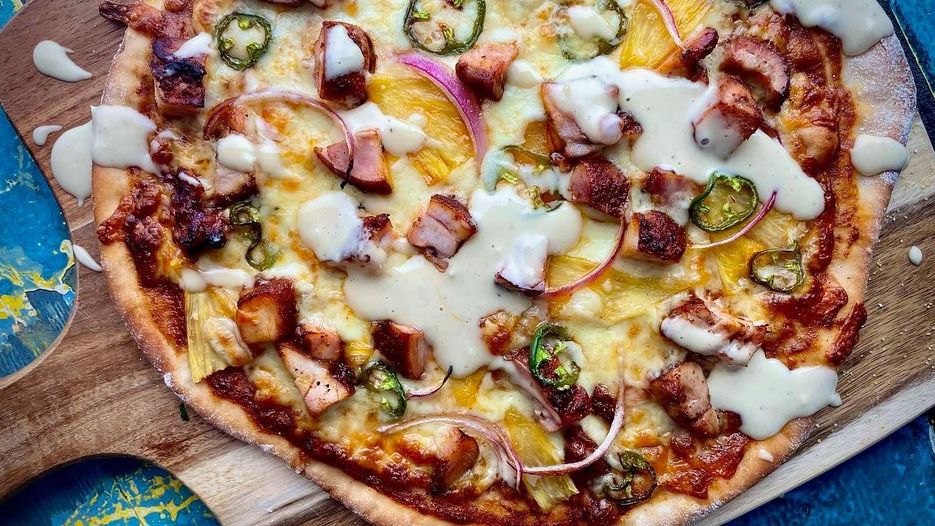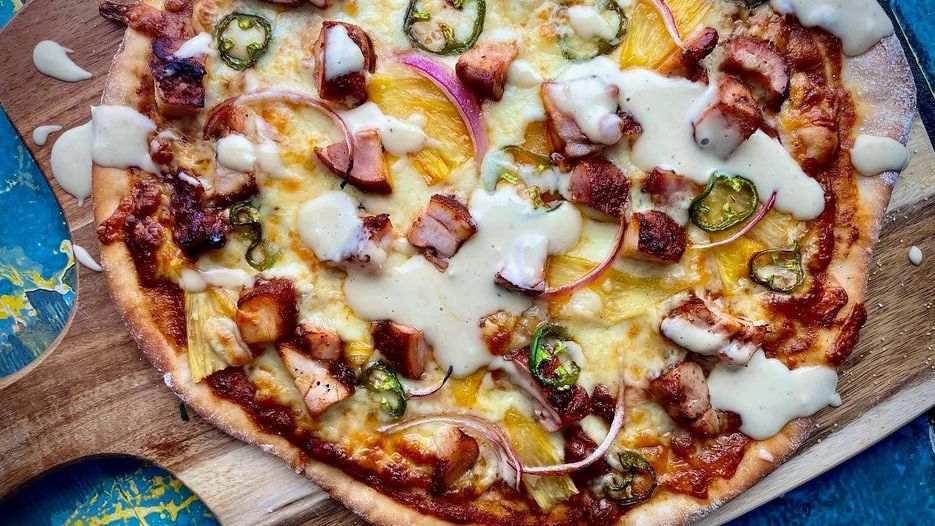 Pickled pineapple on pizza is a GAME CHANGER.
Frittata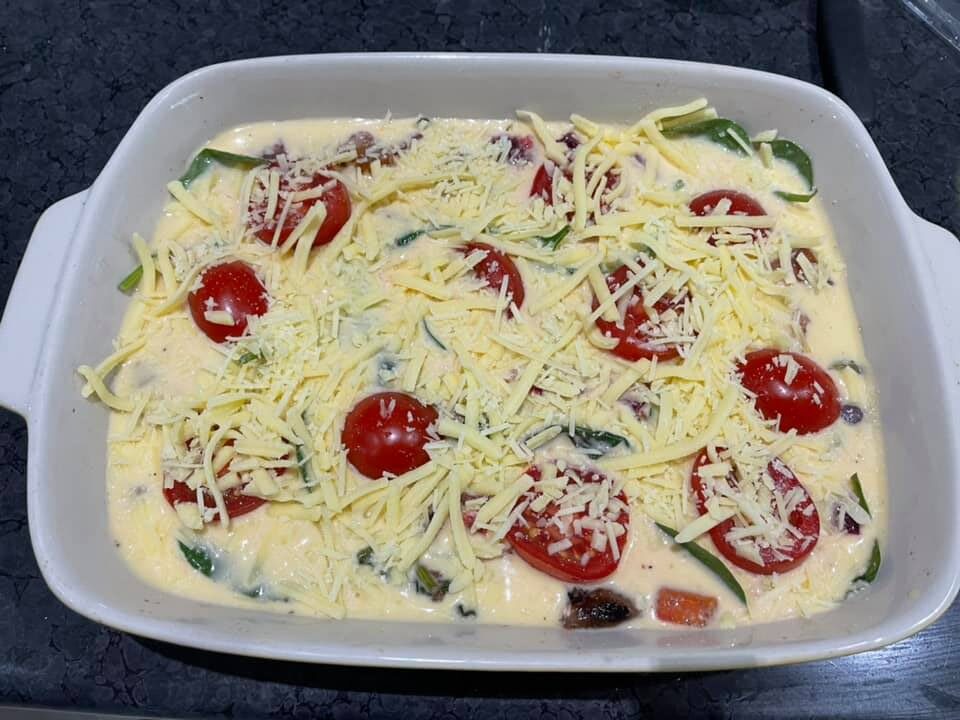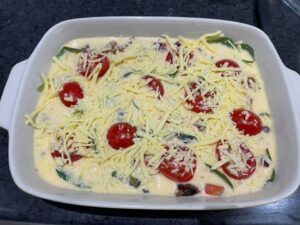 Perhaps one of the healthier options, using leftover vegetables and cooked meat in a frittata is a great way to meal prep and also makes a delicious brunch/lunch or light dinner.
Try making a frittata next time you have any of these recipes leftover.
Nachos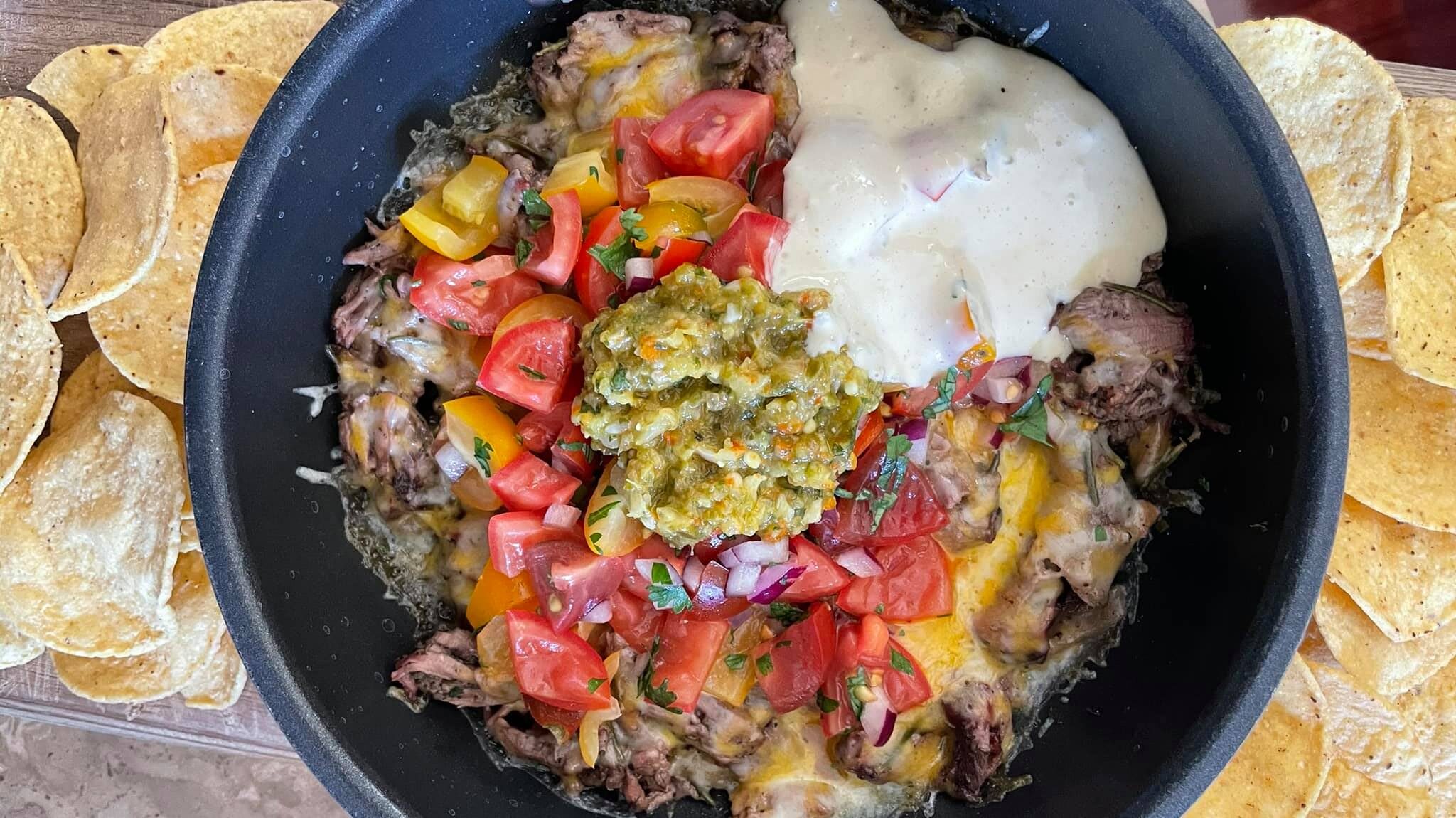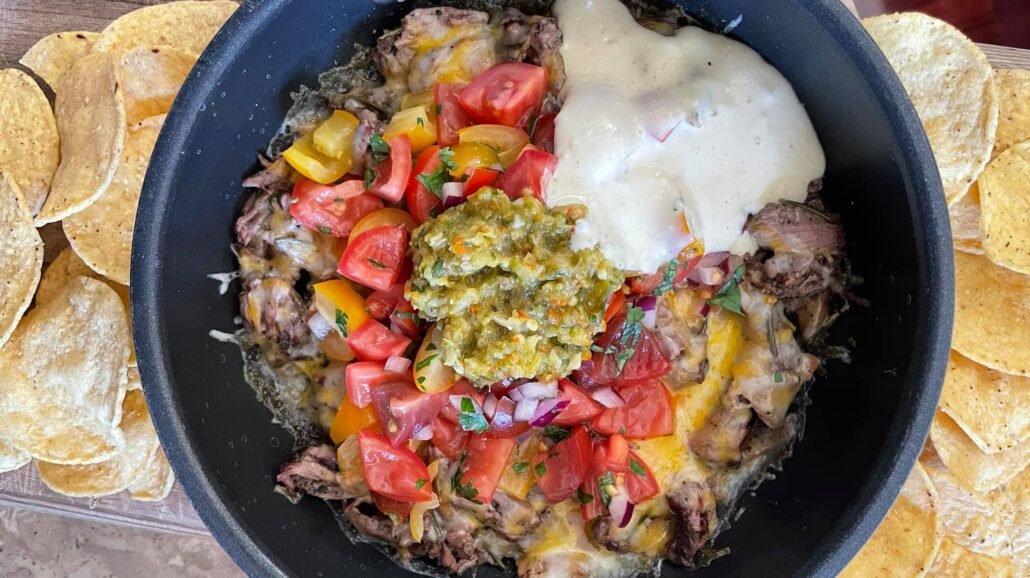 Thought I would share this meal inspiration from one of our development lunches with left overs… lamb baachos!
Grant Neal, Mez Nelson & Nik polished it off in record time!
Left over Pulled Lamb Shoulder + Monterey Jack Cheese pan fried with a generous dollop of Alabama White Sauce from SkinnyBarbecue! Featuring THMV Pico de Gallo & Jalapeño salsa from ALToM!
Eaten with a fork for the perfect LCHF meal!
Pies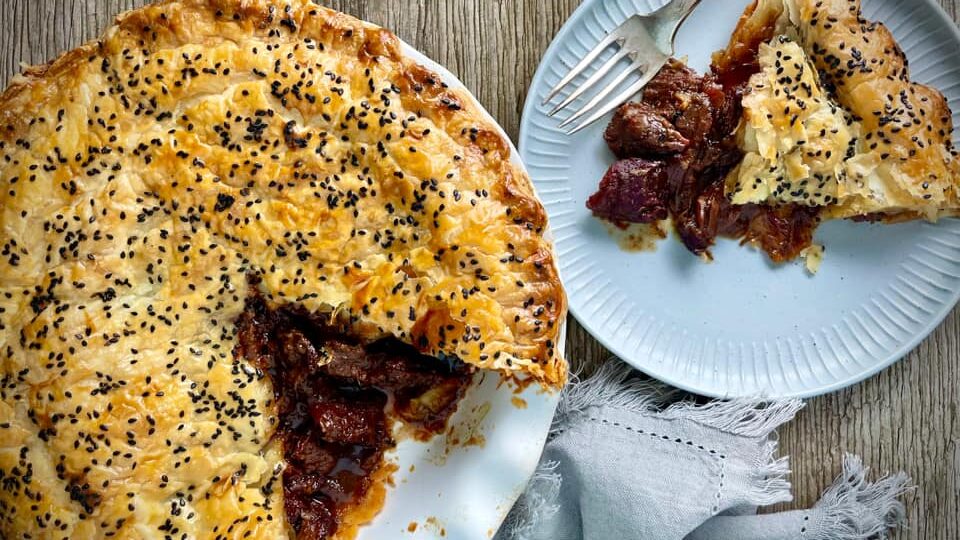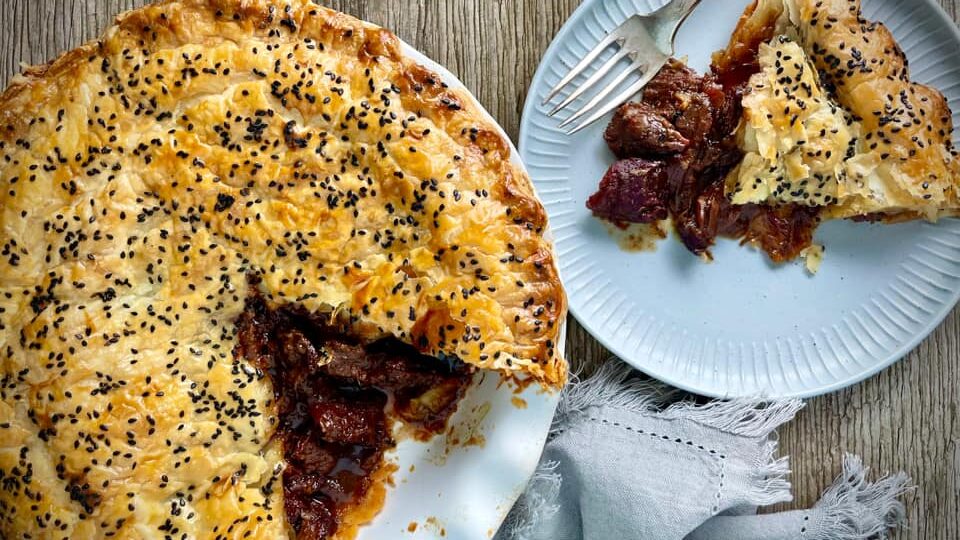 How amazing does Nikalene & Grant's Bulgogi Beef Cheeks Pie look!
'Bulgogi Beef Cheek Pie
I would say that this was a 100% success out the park!
Pop it in a pie dish and top with either puff pastry or
cauliflower & parsnip purée
(THMV) for a low carb variation and bake as per needed!
Another standout way of using leftover Bulgogi Beef Cheeks from Kerry Ferguson was in Spring Rolls. Melissa Belshaw used beef cheeks thinly sliced with a bad of stir fry veggies, noodles and Sweet & Spicy Korean Sauce in a quick stir fry.
Sandwiches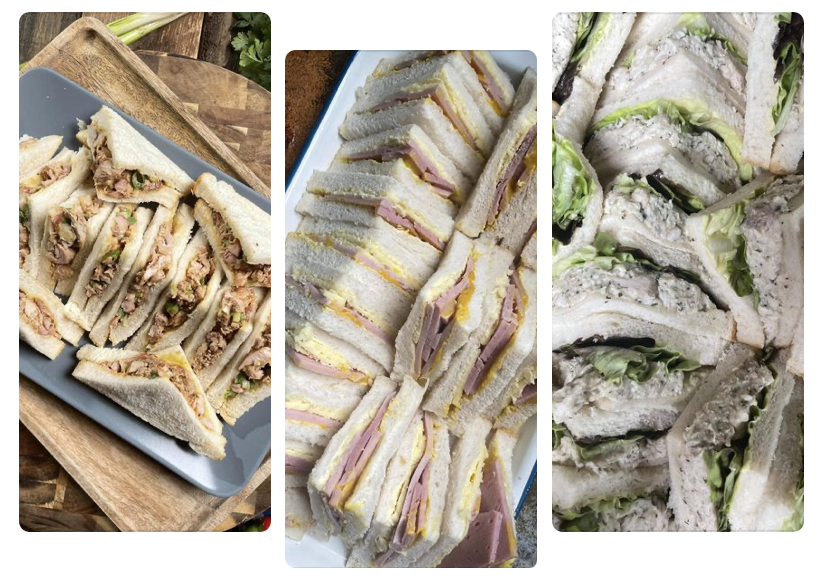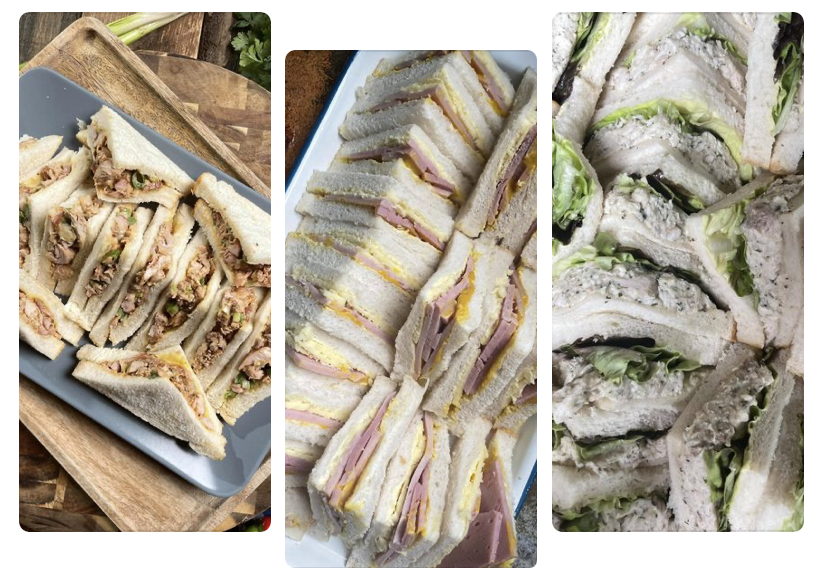 Skinnies, Nik's assistant Mez here.
If you haven't already discovered SkinnyBarbecue makes THE BEST sandwiches !
Here are some of the combinations that I made up for the team during our filming days as the days are long and we get hangry & honestly they were INHALED so quickly.
I'm sure Nik & Grant will share their favourite….I couldn't decide as they were all so good
Hopefully these give you some inspiration with your
#SMBBQ
leftovers!
Fusion – Add to your fave recipes!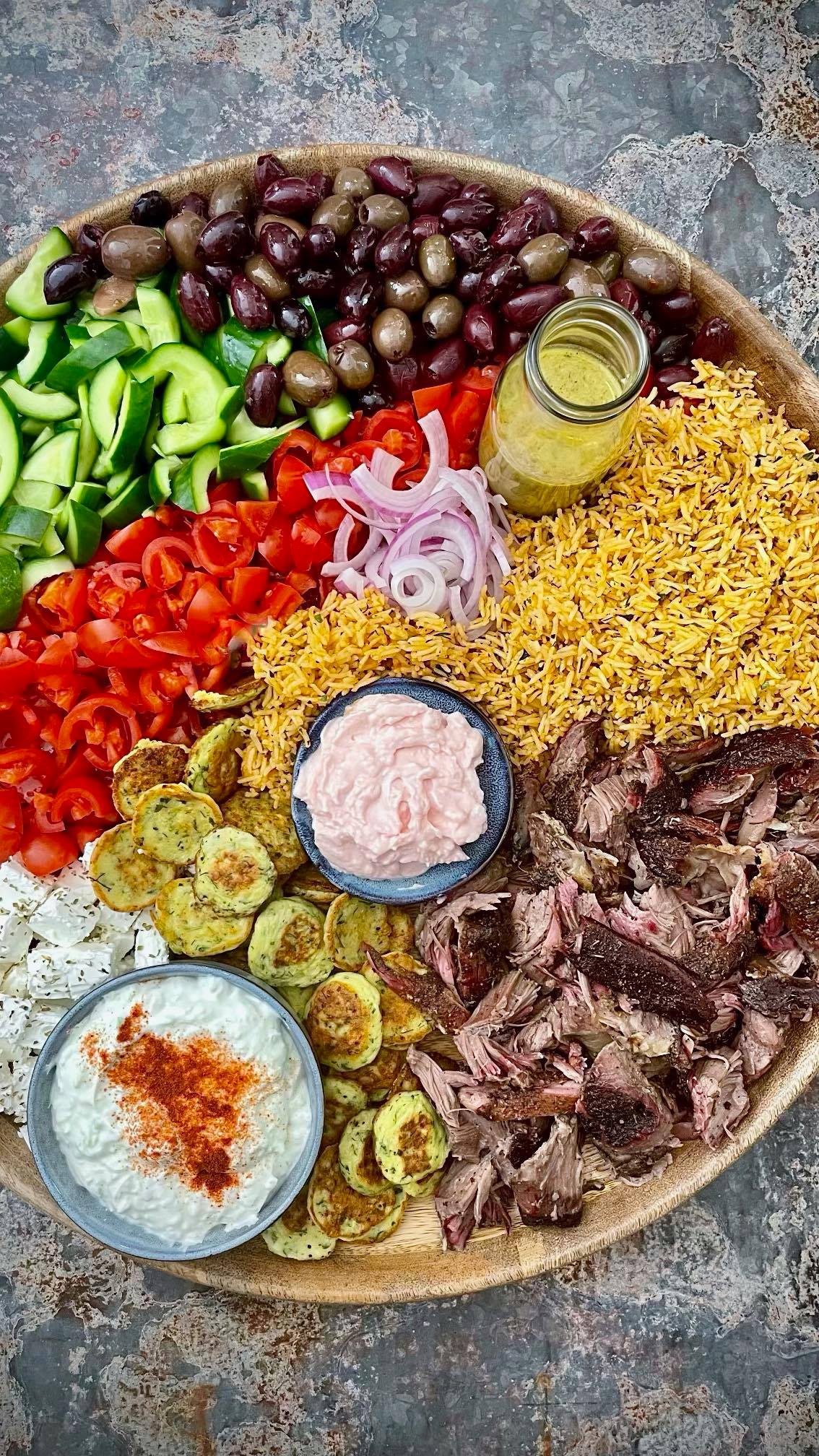 Have a look at Nikalene Massive Greek Lamb Platter!
About last night… I was so nervous to do the Pulled Lamb Shoulder and serve it to Grant Neal… I imagine it would be like someone cooking my butter chicken and serving it to me!
I have made the lamb totally solo 3 times now, and every single time I have improved – little things like confidence to check the temperature of the lamb in the different muscles and working ultra quick at the mid point where you begin to braise it so that the meat doesn't cool down at all have made such a difference!
I was sooo incredibly proud of how well it turned out last night and I have been smiling ever since!
We served it with Spanakorizo (Greek rice), Kolokithokeftedes (zucchini & feta fritters), Tzatziki (garlic sauce) from ALToG and Greek Salad from the blog.
What an incredible meal – this platter was HUGE by the way – it took up 1/3 of my table! We fed 8 hungry people, most had double serves and there were left overs for lunch.
Pulled Lamb Shoulder found in SkinnyBarbecue: shop.skinnymixers.com
Breakfast Eggs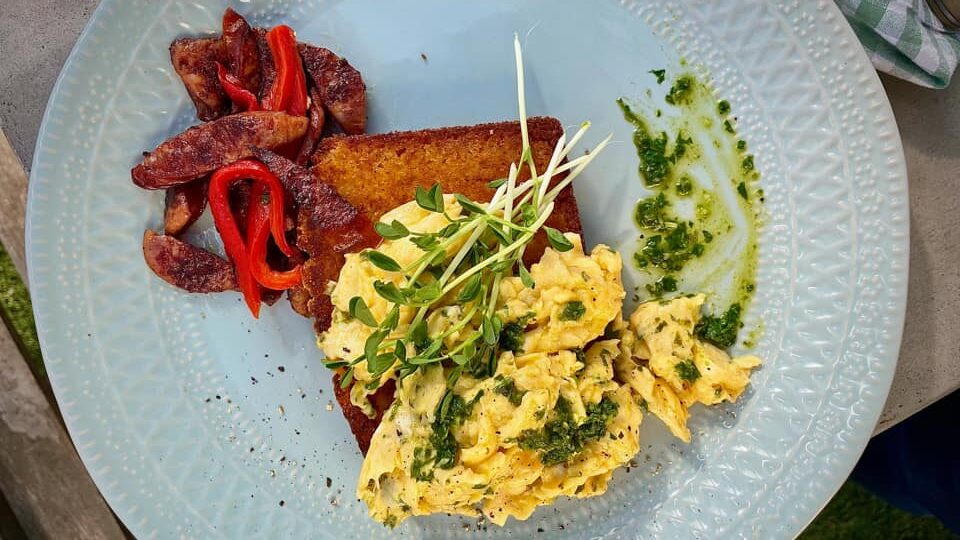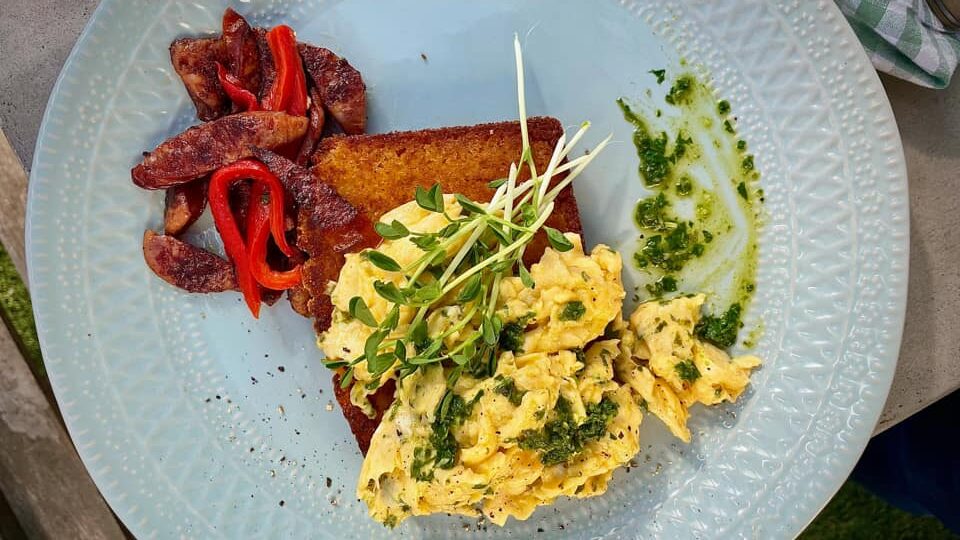 Fried Rice
Is there anything easier than throwing some leftover Bulgogi Beef Cheeks, BBQ Chicken Thighs or Pork Belly Burnt Ends into a fried rice. Add the SMBBQ Sweet & Spicy Korean Sauce and it is a match made in heaven.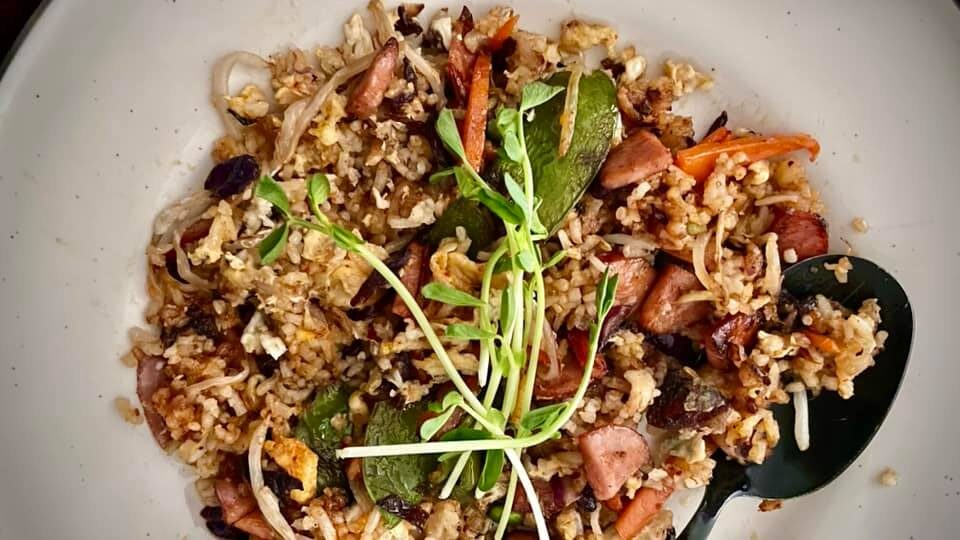 Pasta Bake
Whether you are repurposing the
Easy Mac & Cheese
in a loaded pasta bake or adding some of the meats from
SkinnyBarbecue
into a pasta dish or pasta bake – you know it is going to be delicious!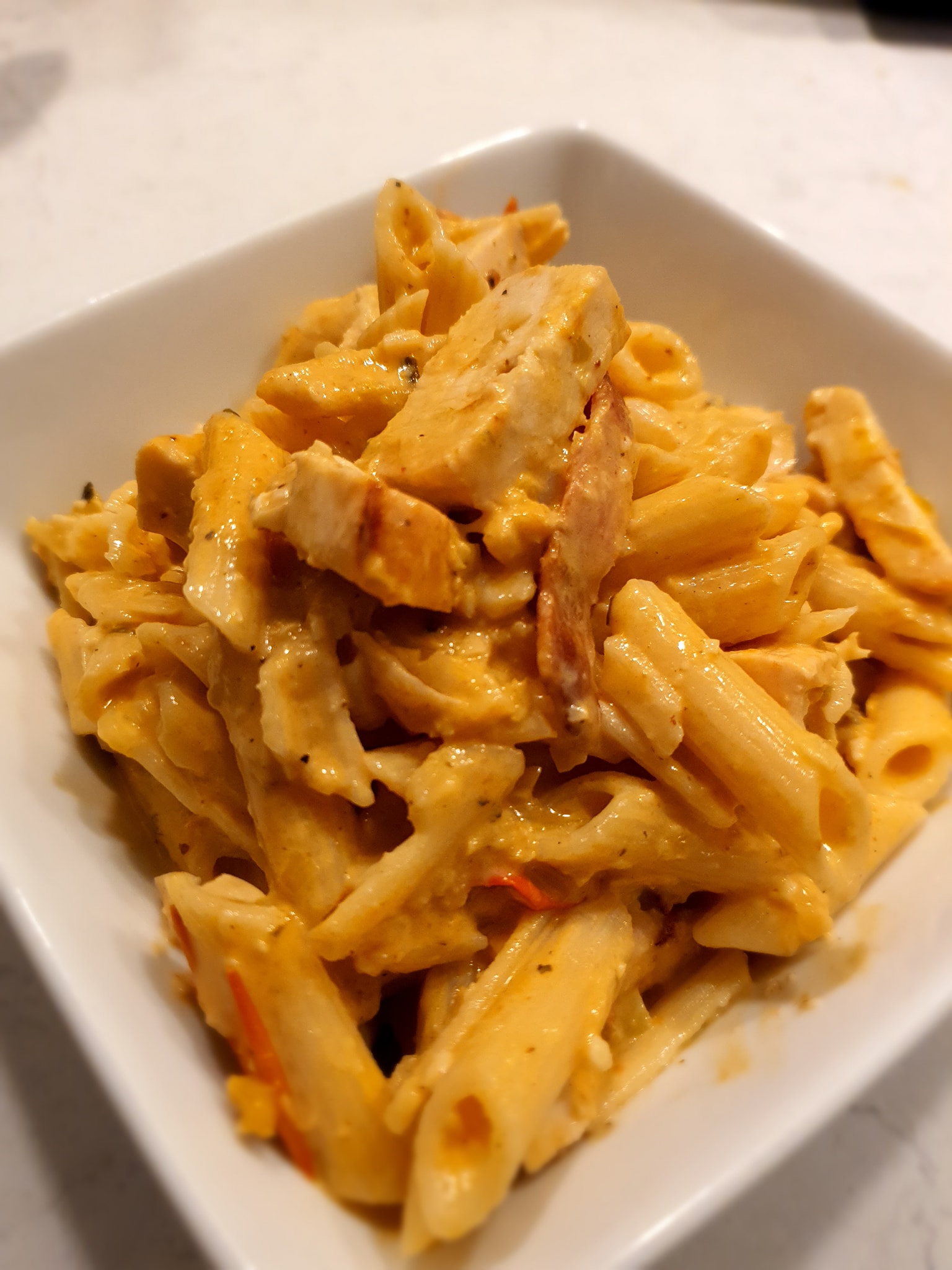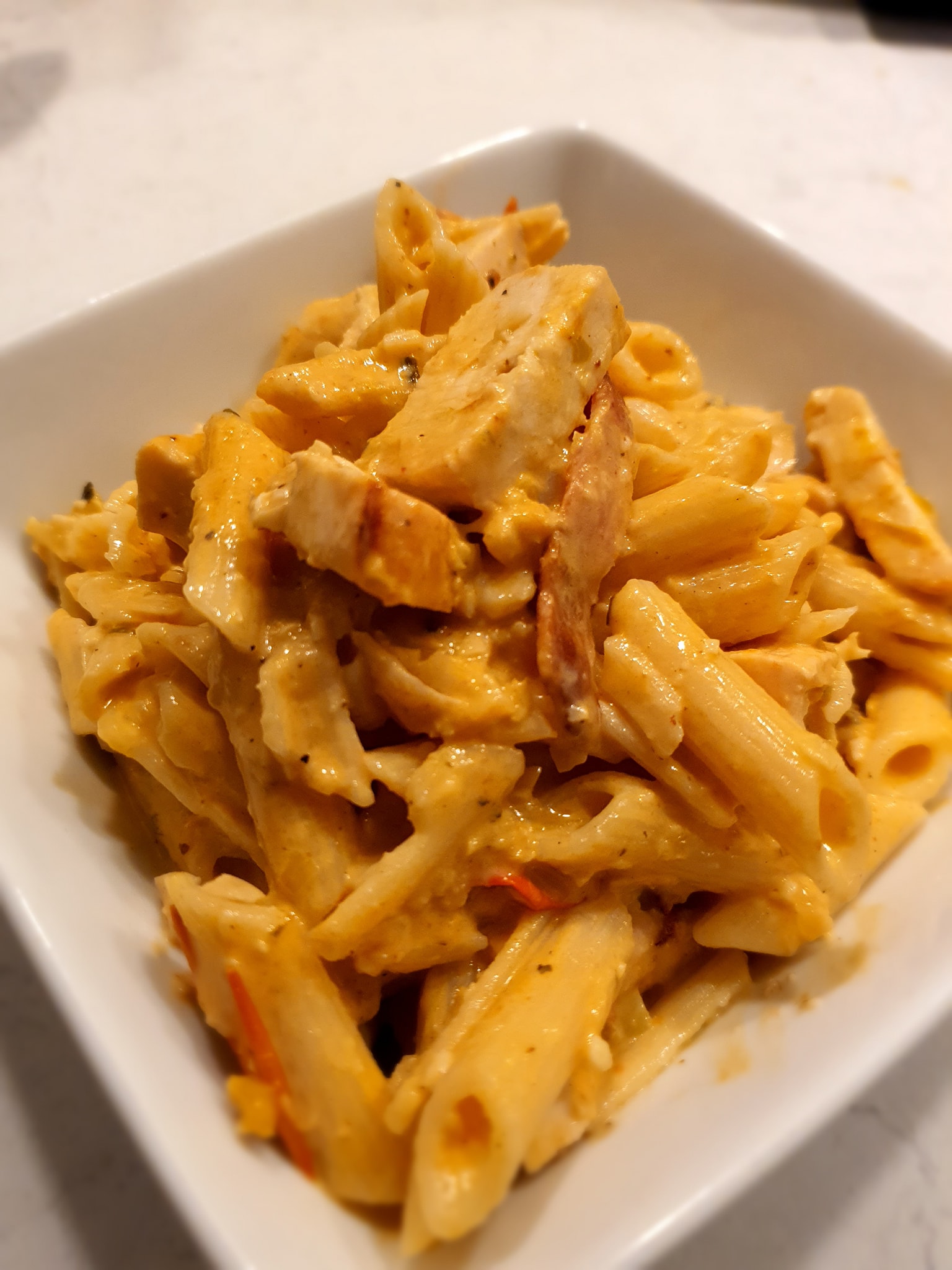 Quesadillas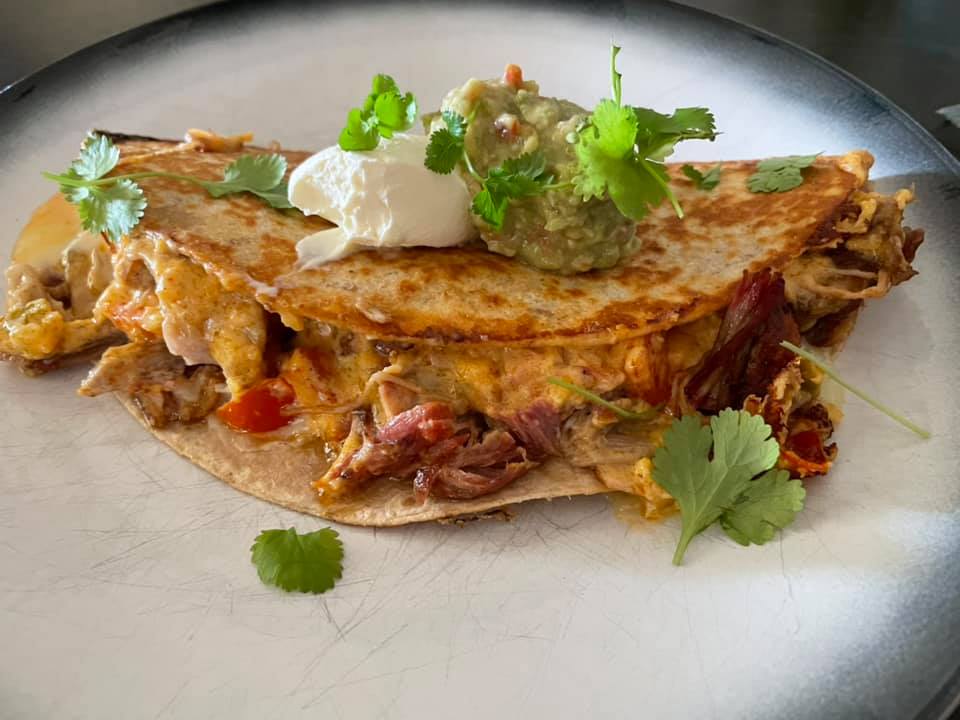 Jacket Potatoes or Sweet Potatoes
A great way to bulk up a small amount of leftovers is to use them as filling in a jacket potato.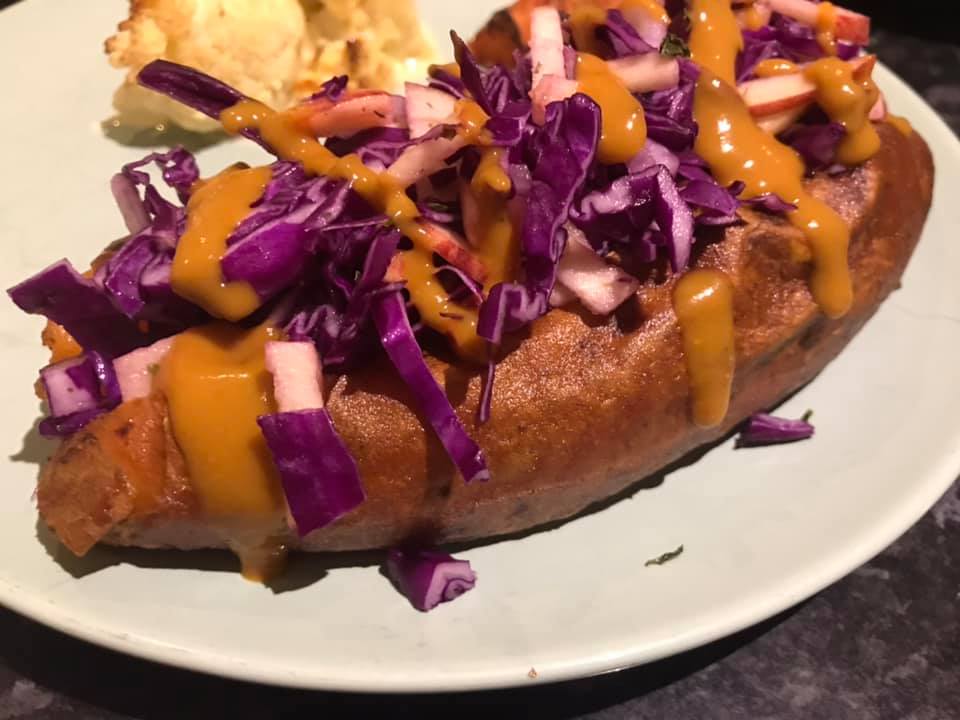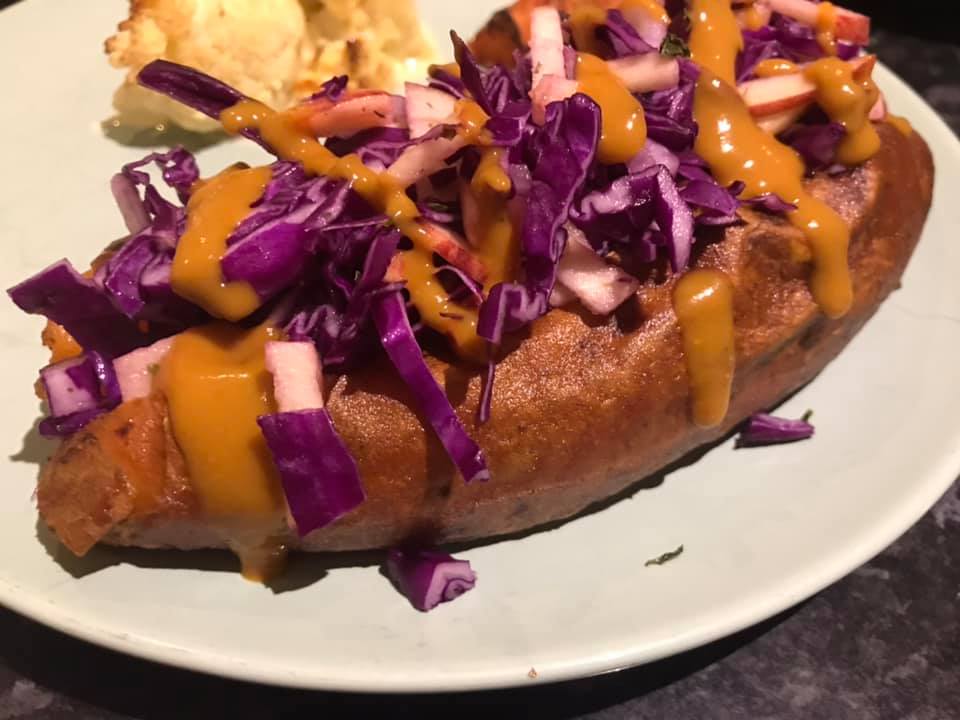 Pin this resource for later!