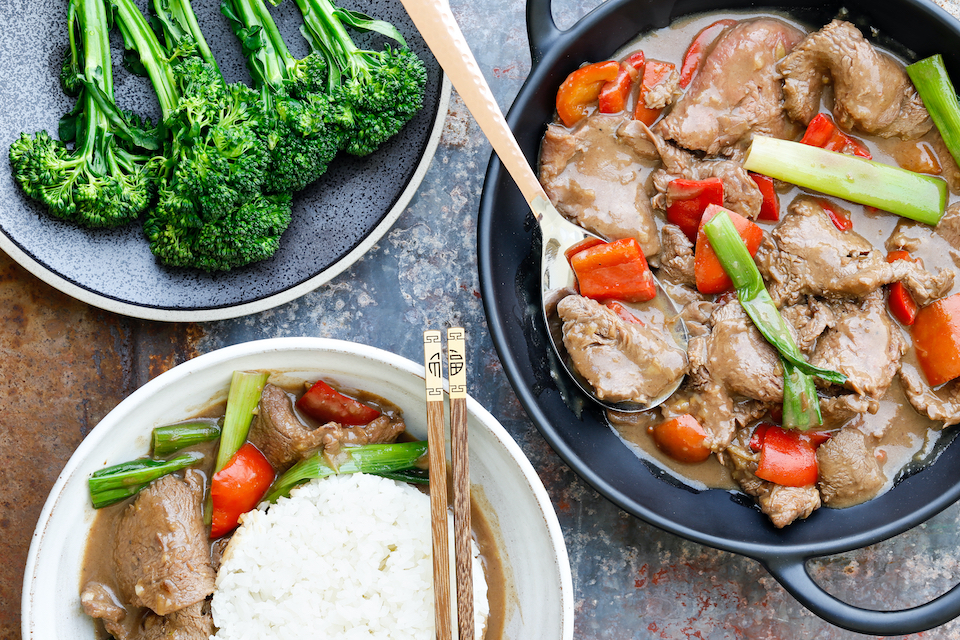 Everyone needs a list of go-to 15 minute Thermomix dinner recipes, especially for those nights that you need a healthy dinner on the table ASAP. This is my ultimate list of 15 minute Skinnymixers recipes – hopefully it helps for the nights that you need dinner on the table in a hurry!
Hi! It's Sian here….
This ultimate list of 15 minute dinner recipes are faster than getting takeaway and I've added some extra tips to help get dinner on the table faster. You will notice quite a few of these recipes are from The Healthy Mix Cookbook Collection. The Healthy Mix Cookbooks are perfect for every day healthy family-friendly recipes.
---
Quick Meals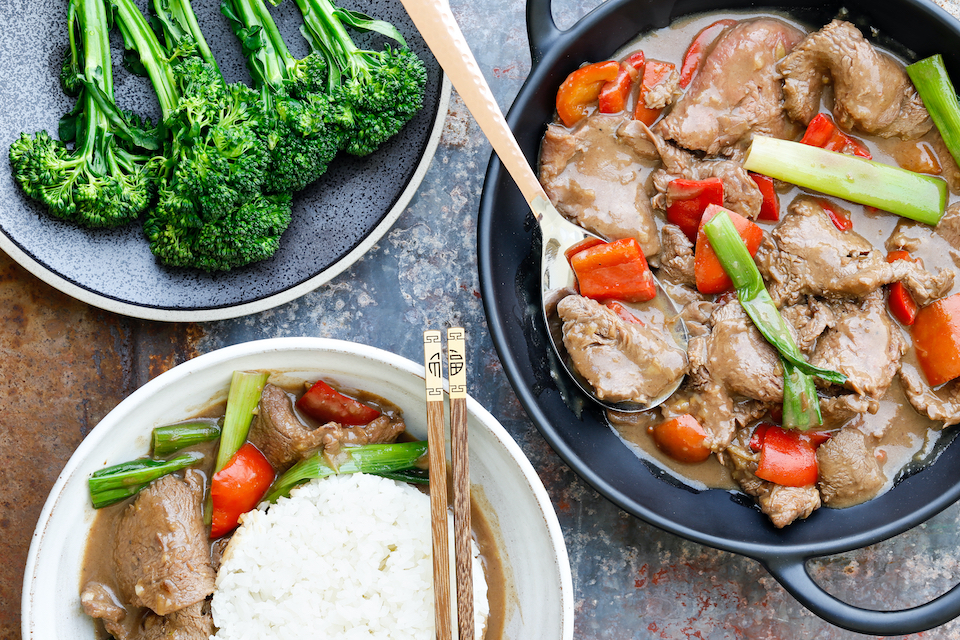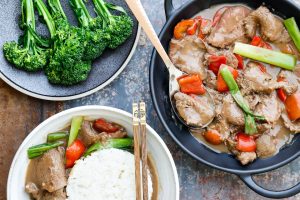 Ready in 10 minutes…I can't actually get over it, every single time I make the Mongolian Beef from The Healthy Mix IV cookbook!
If you love ordering Mongolian Beef, give this 10 minute meal a go—it will be much faster than ordering take-away!
I think this is a great option for those who are trying to get more veggies and beef in to their kids, as it is mild in spice and incredibly tasty.
Some Skinnies have been adding some frozen stir fry veggies into the mix and others have been using lamb to make it Mongolian Lamb. Personally I prefer the cost and taste of Beef in this dish. Just remember to get a good quality steak and thinly slice it, to keep it tender with the quick cook time.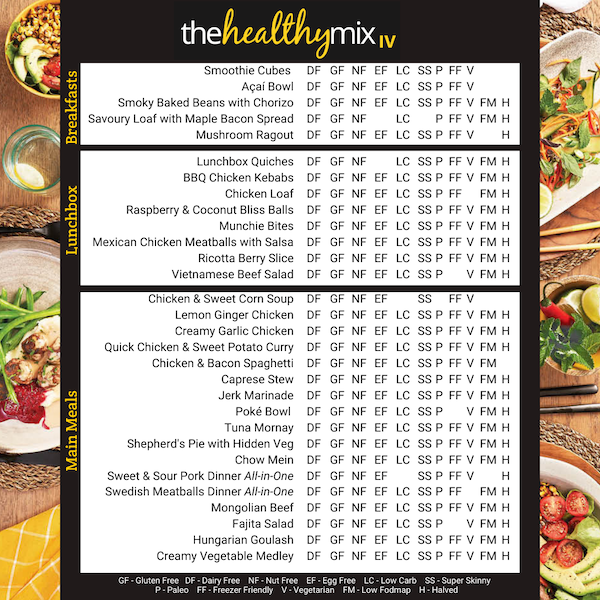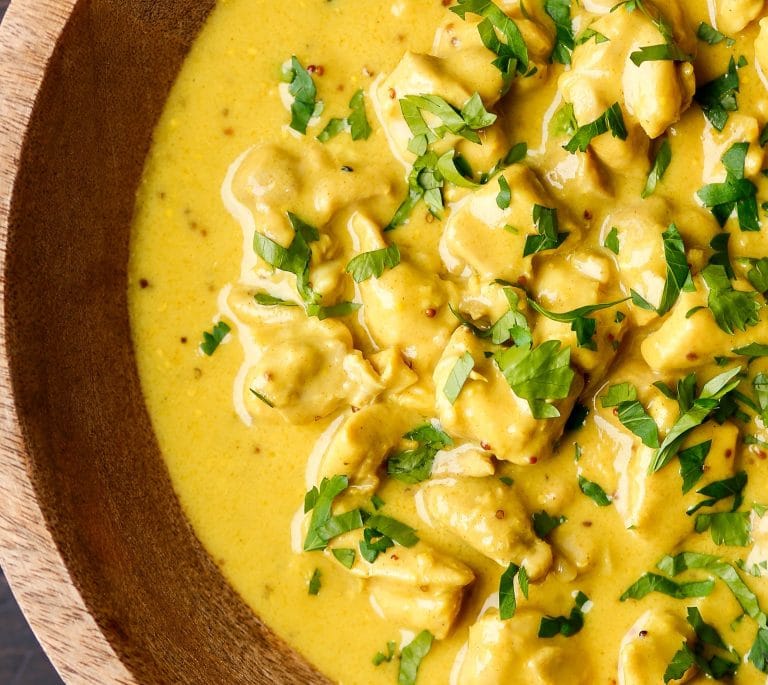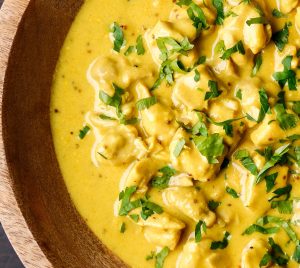 When you are racing around like a headless chicken trying to get dinner on the table quickly, the Honey Mustard Chicken from The Healthy Mix III is definitely a must make. It has a total of 2 steps in the recipe & the first one starts with 'Add all ingredients' !!
This recipe is or has variations to make it dairy free, gluten free, nut free, egg free, low carb, super skinny, paleo, freezer friendly & low fodmap.
I like to add a handful of fresh beans in Step 2 and serve with rice or cauliflower rice. You can add 400g cauliflower into your mixer bowl before starting the recipe and chop 3 sec/speed 5/Mc on. Transfer to a frypan to quickly cook with a little olive oil & salt, while your Honey Mustard Chicken cooks in your Thermomix.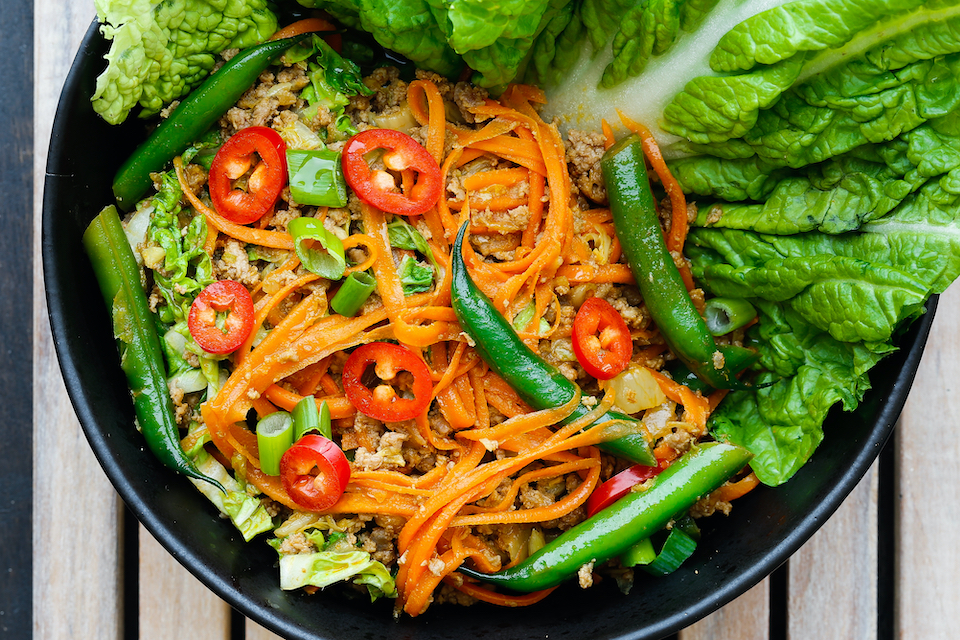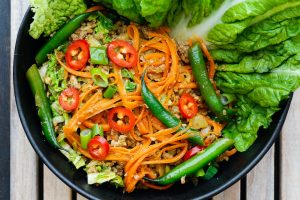 Another great fast fake-away recipe in the Thermomix is the Chow Mein from The Healthy Mix IV.
This recipe uses pork steaks to make your own mince to avoid the fine mince texture that you can sometimes get from cooking it in the Thermomix mixer bowl. However, if you have some beef mince that you want to use up, then feel free to use it in this dish.
It is also a great one to move to the stovetop and bulk up with lots of stir fry veggies.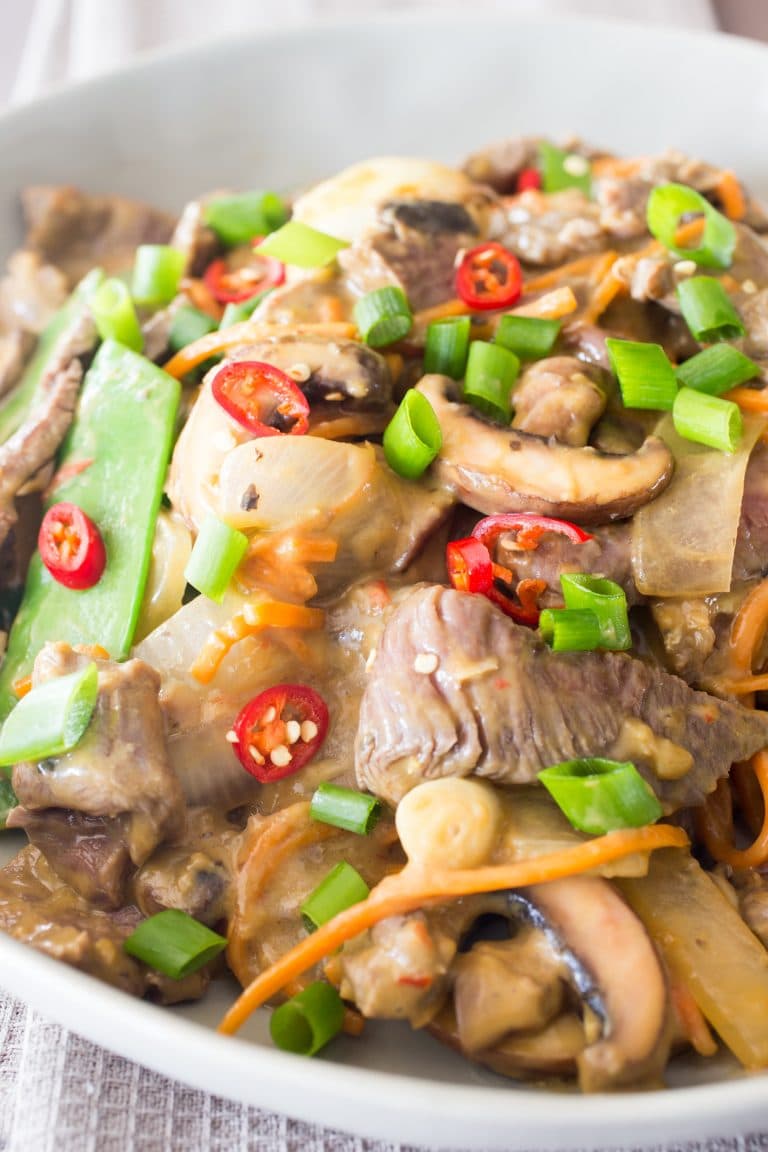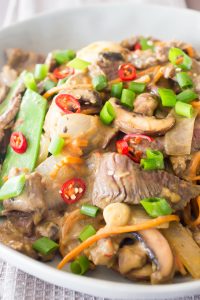 The Speedy Beef Stir Fry from The Healthy Mix II has such big flavours, for such a short cooking time. Use whatever stir fry vege that you have on hand or even throw in some frozen stir fry vege.
This recipe is or has variations to make it dairy free, gluten free, nut free, egg free, low carb, super skinny, paleo, soy free & vegetarian.
The trick to having tender meat is slicing a good quality steak, really thinly. I've also used the beef stir fry strips on special from the supermarket, which aren't as tender but get the job done. You can also use prawns, pork or chicken thigh strips in this recipe. If you want to use chicken breast, you will need to use your butterfly or the breast will shred. You can serve this with zoodles, noodle, rice, cauliflower rice or extra vege. I often use more vege (less meat) and add in cashews to bulk up the stir fry.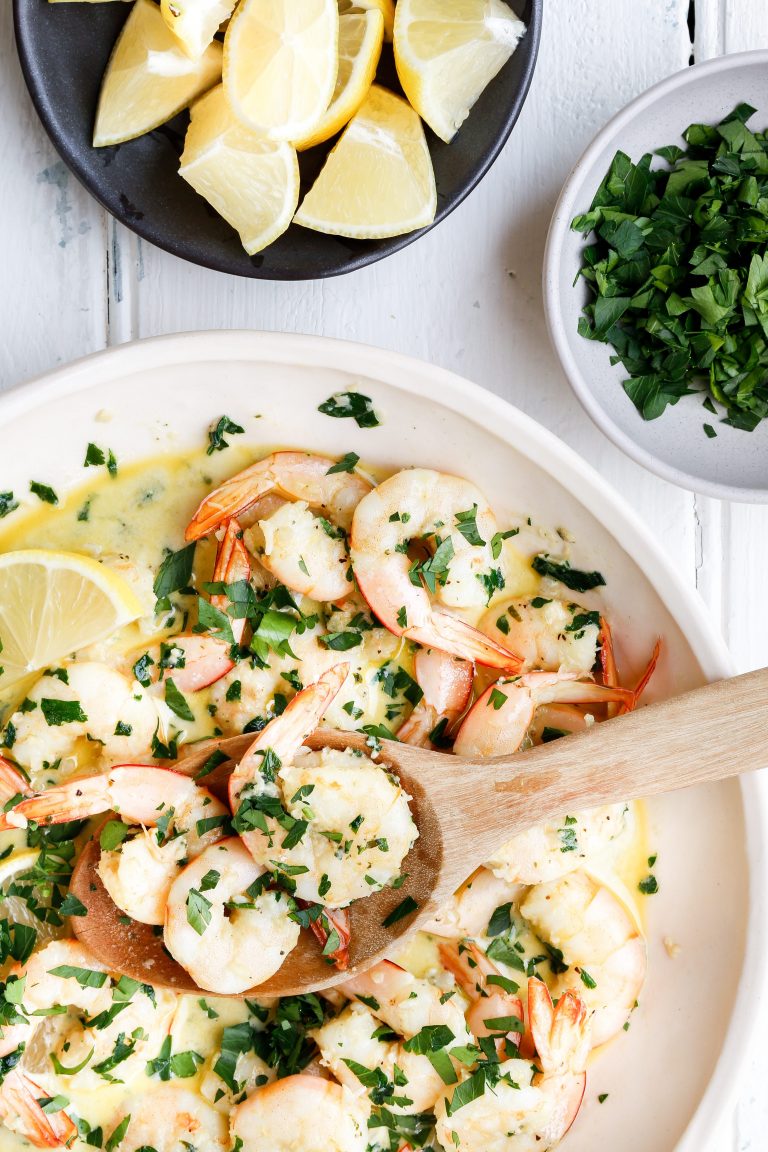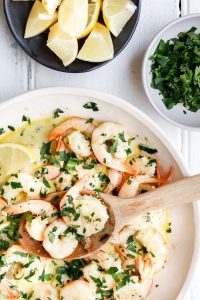 The Creamy Garlic Prawns in The Healthy Mix III have a delicious All-in-One Dinner variation that not many people notice. It includes cooking cauliflower rice, as you cook the sauce for the prawns. Alternatively you can serve these prawns on top of steak, zoodles, pasta, mash… anything really.
This recipe is or has variations to make it dairy free, gluten free, nut free, egg free, low carb, super skinny, paleo, soy free & low fodmap.
Not a lover of prawns? Quite a few skinnies have replaced the prawns with chicken. Just check if the chicken is cooked at the end of the cook and keep cooking if required.
Make sure you check out the Gambas al Ajillo (Spanish Garlic Prawns) from A Little Taste of Spain if you don't love creamy prawns or just for something different.
Sauces to Make-a-Meal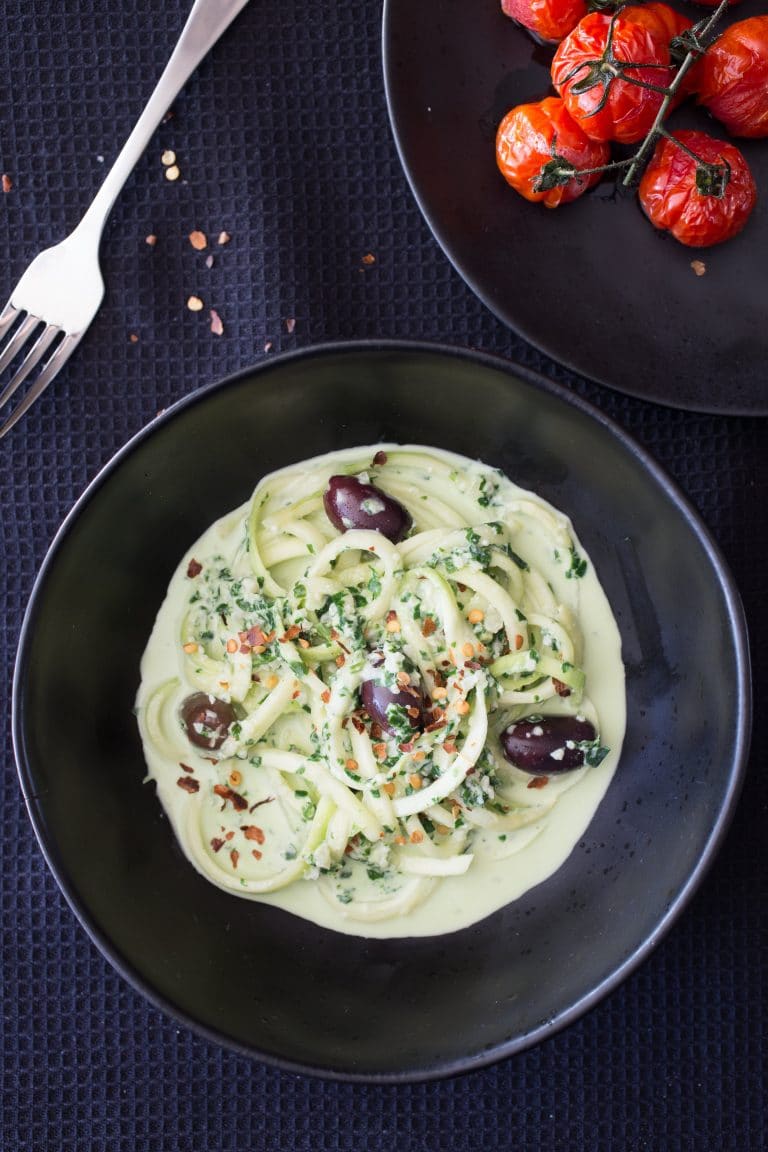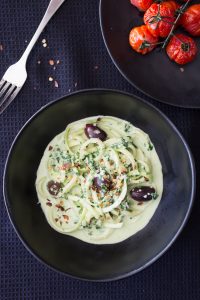 What's better than a 15 minute recipe? A 10 minute recipe. The Creamy Pesto Sauce from The Healthy Mix II is not only super fast to make, but it is incredibly flexible to adapt to your own tastes and what ingredients you have on hand. Sometimes I use broccoli instead of kale, and quickly pan fry some chicken, bacon and zoodles to go with the Creamy Pesto Sauce. Mix with pasta, zoodles or even serve over grilled meat & vegetables.
When basil is in season, we recommend making the basil pesto part of the recipe (Step 1-3) and freezing in portions ready to mix with cream.
This recipe is or has variations to be dairy free, gluten free, nut free, egg free, low carb, paleo, freezer friendly, vegetarian.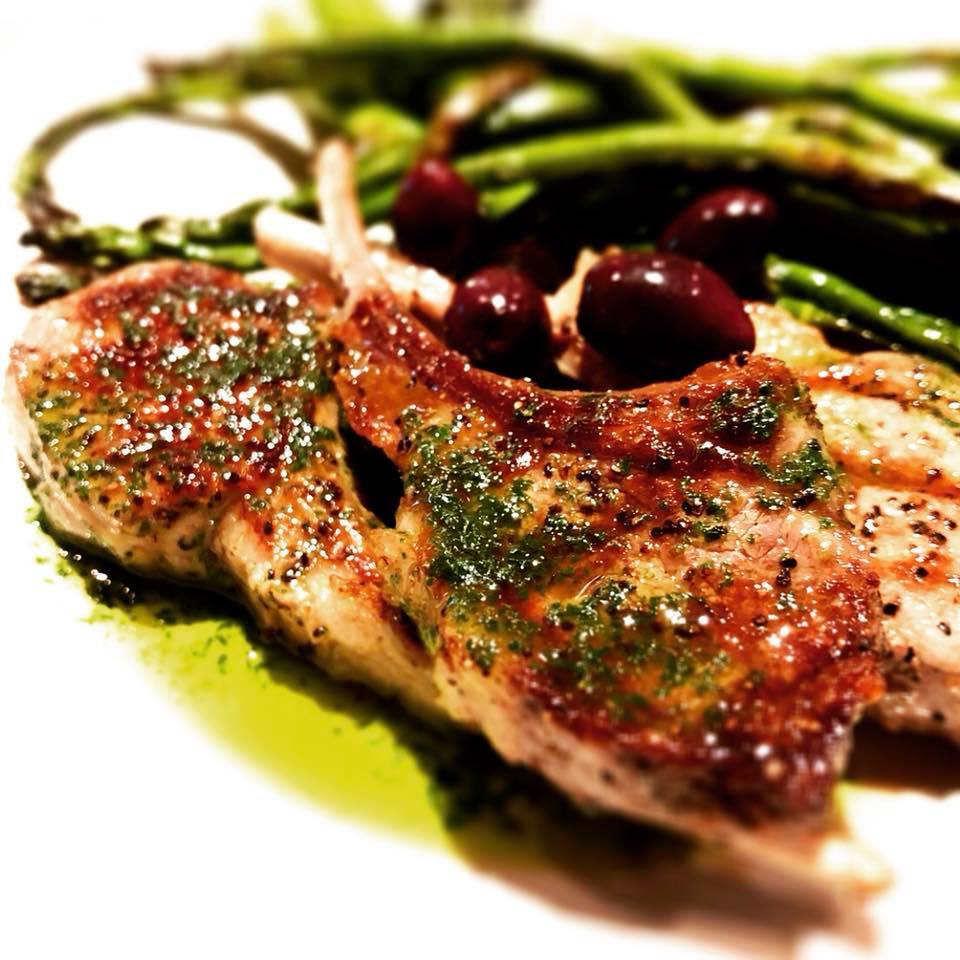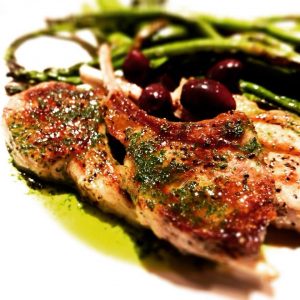 Sometimes adding a little flavour to some grilled meat and vegetables can help make a simple meal, a little more exciting. If you know that you are going to be busy, you can easily make some Aioli, Chipotle Mayo or Basil Oil ahead of time.
Grill some fish, chicken or steak and serve with grilled cherry tomatoes, green beans, asparagus or baby spinach.
You can also add some flavour to grilled meat and vegetables by using the Spice Mixes in The Healthy Mix.
---
Burgers, Patties, Fritters & Sausages
Complete the meal with a salad, vegetables or make your own burgers and wraps.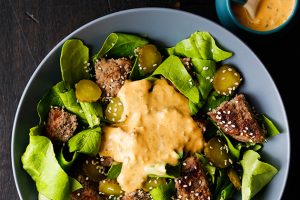 Have some mince but lacking effort required to cook something? The American Style Burger Patties are seriously simple but tasty. All you need is salt and onion powder. Make some epic homemade burgers or bunless burgers with what you have in the fridge.
I like to have Low Carb Burger Buns in my freezer stash to be able to make some Low Carb Burgers whenever I start to consider takeaway. Team up these patties with the skinnymixer's Big N Special Burger Sauce for your own Big Mac inspired burger.
These are also tasty with the Beetroot Relish on the website.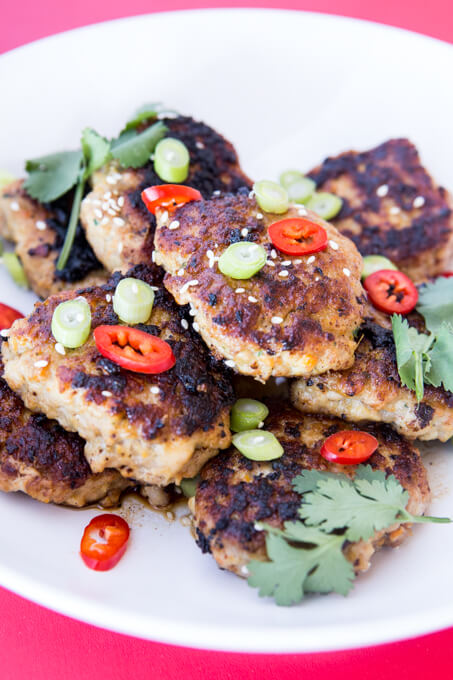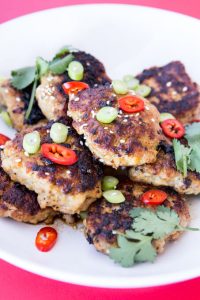 These tasty little Chicken Teriyaki Burger Patties from The Healthy Mix are ready in record time.
Serve with a simple green salad, in wraps or in a burger. These patties are popular with the kids and even have some hidden vege in the mix. You can make them ahead of time and make a great addition to your next BBQ.
This recipe is or has variations to be dairy free, gluten free, nut free, egg free, low carb, paleo, freezer friendly and super skinny.
Tip: They are a wet mix and you do need to be careful to not over cook the chicken if using chicken breast.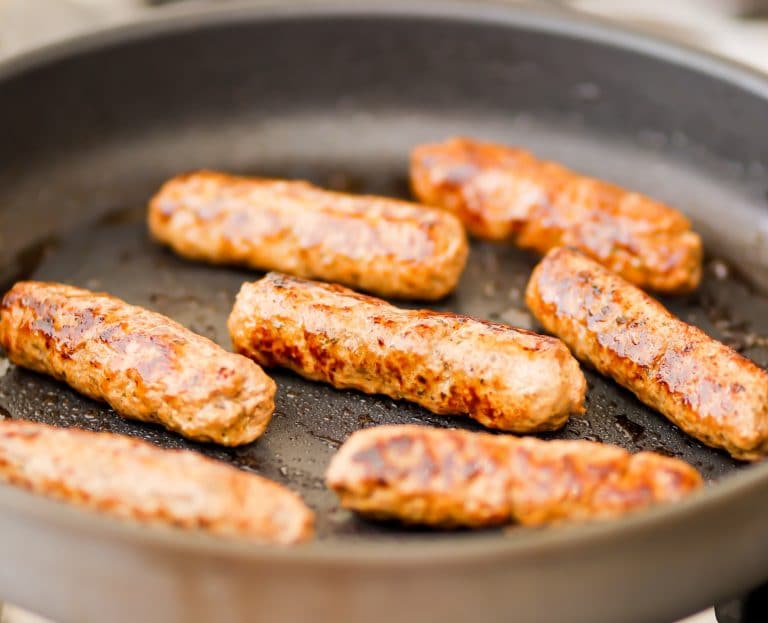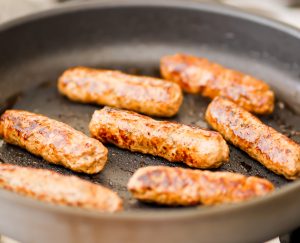 Love the convenience of throwing some sausages on the BBQ for dinner but don't love not know what is in them? The Skinless Sausages from The Healthy Mix III offer flexibility for dietary needs and taste damn good.
If you don't like pork and beef, you can easily substitute other meats to make your own sausages.
Serve them with a salad, vegetables, as burger patties or even with some eggs to have breakfast for dinner!
This recipe is or has variations to be dairy free, gluten free, nut free, egg free, low carb, paleo, freezer friendly, super skinny and low fodmap.
Other Quick Dinner Ideas from Skinnymixers.com