These are not boring Thermomix salads… they are Skinnymixer's Salads!
Hi! It's Sian here… We all need a little fresh, healthy salad inspiration to kick-start the new year resolutions. Perfect for meal prep, lunches, family dinners or your next BBQ.
Big N Special Burger Salad
If you love Big Mac's then you are certain to love this healthier Thermomix salad version. Team up the Big N Special Burger Sauce & American Style Beef Burger Patties with some extra pickles, lettuce and toasted sesame seeds.
When you make Mayo based sauces in the Thermomix the oil is VERY IMPORTANT. If you can't get the mild in flavour Costco Avocado Oil, you can use grapeseed, ricebran or a very light tasting olive oil.

Do not use supermarket extra virgin avocado oil for your mayo recipe.
Chicken Caprese Salad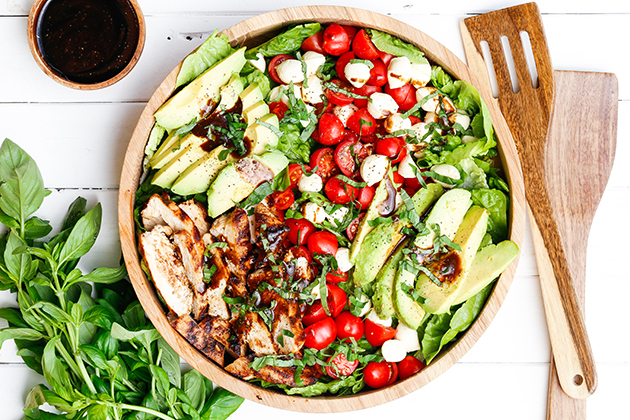 This vibrant Italian inspired Chicken Caprese Salad is bursting with flavour. This Thermomix salad is popular with meal preppers and works as a salad in a jar, it is best to store dressing separately.
Tip: You can freeze portions of the cooked chicken for future lunches.

#freezerstash
Red Pesto Chicken Thermomix Salad
The very popular Red Pesto Chicken Salad from the website, received a makeover in The Healthy Mix III recently to streamline the steps and to add some dietary variations including – nut free, dairy free, low carb, super skinny & vegetarian.
Asian Herb Chicken Salad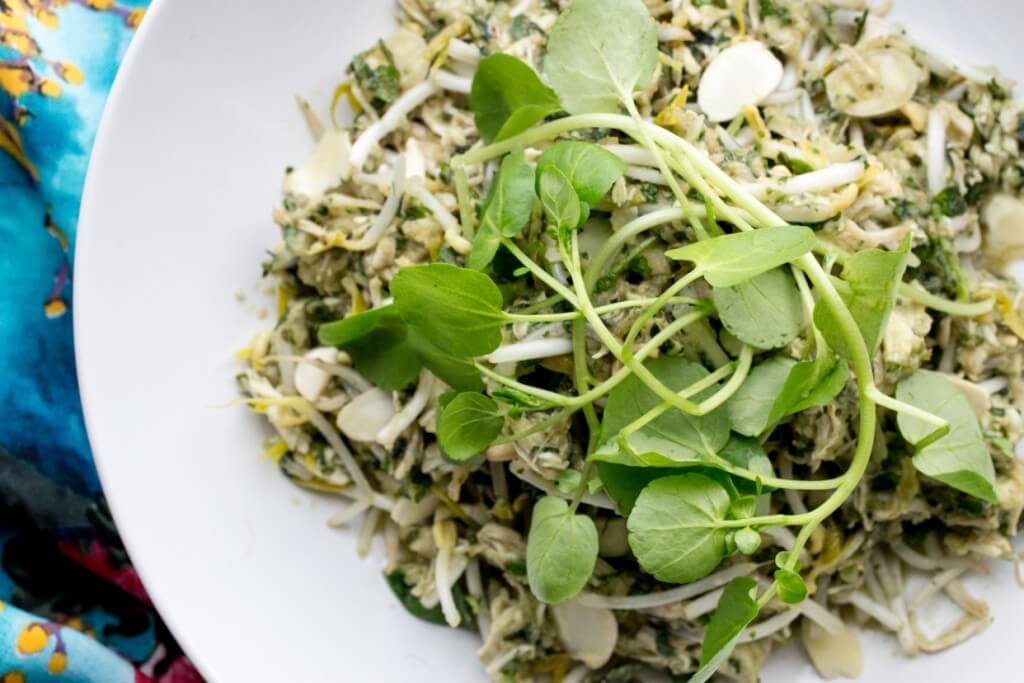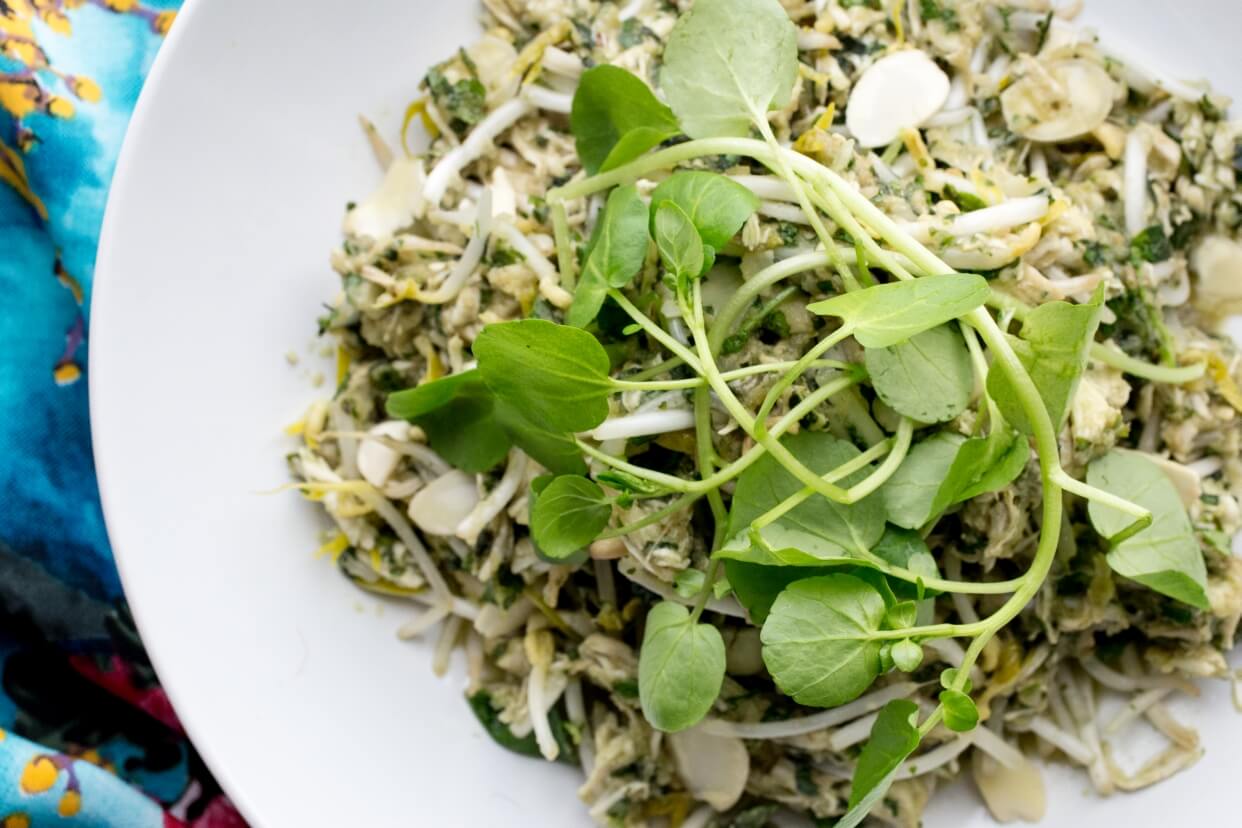 The Asian Herb Salad is a hidden gem on the website and is the perfect salad to have on a hot Summer day.
This will be my go to recipe for summer! The easiest, most delicious salad we've had ever… I cooked it the night before and kept all the components separate until mixing together at lunch time the next day. We served it cold and it was amazing!!!

Dearne – Nov 19
Chicken Caesar Salad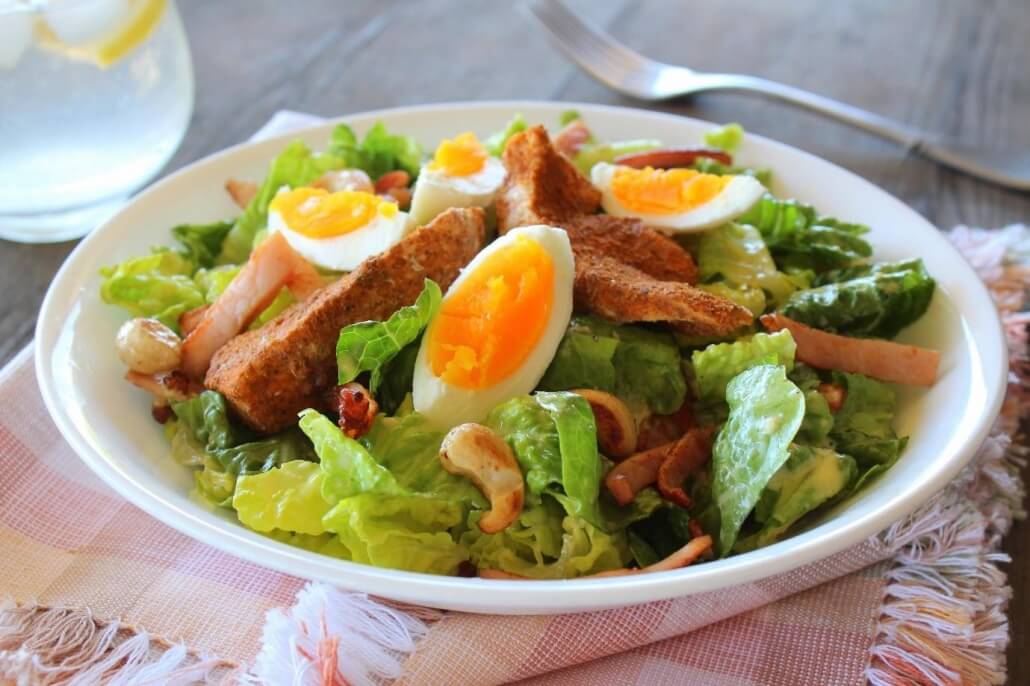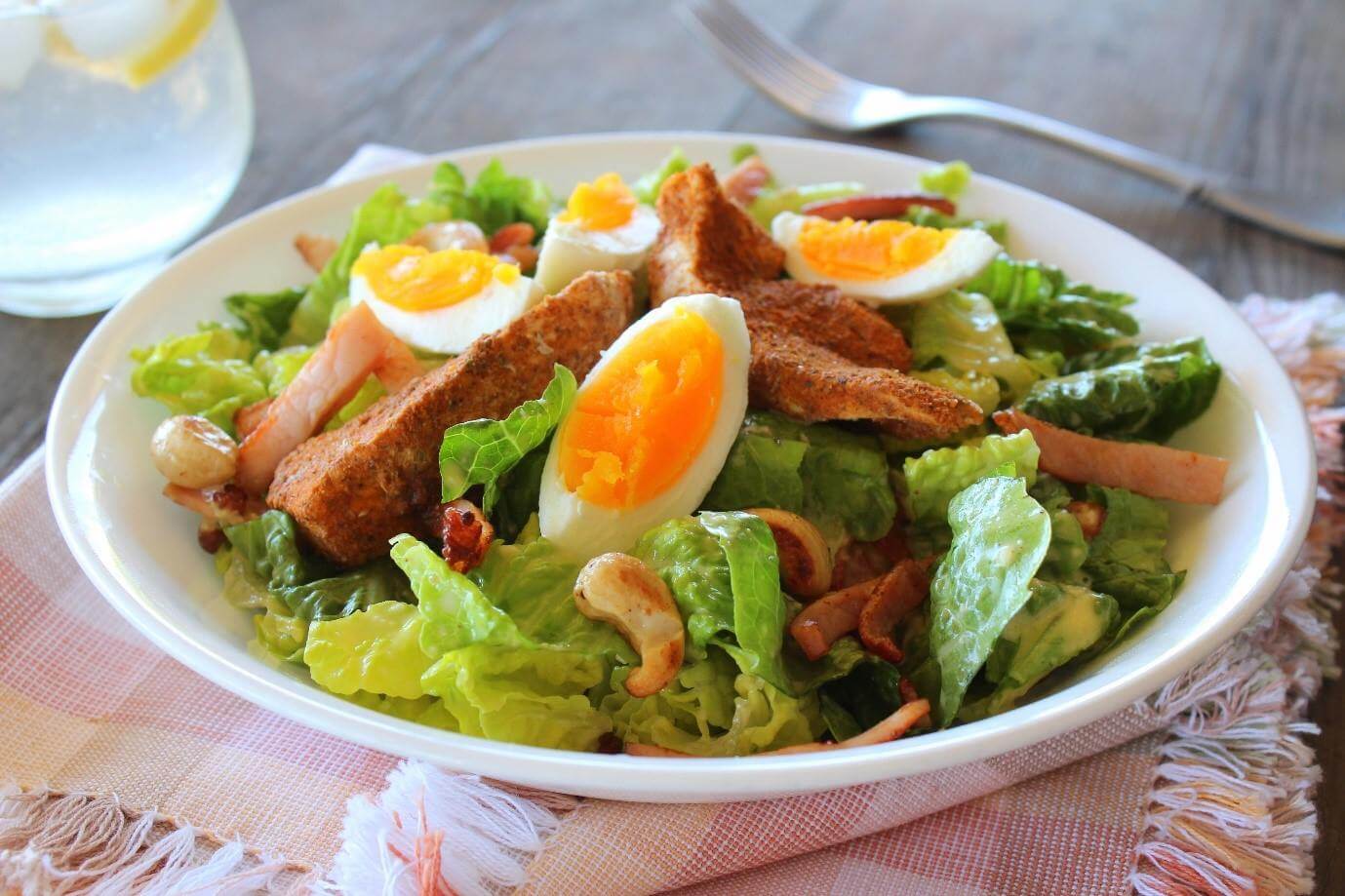 The Chicken Caesar Salad is exclusive to The Healthy Mix Cookbook and this is one Thermomix Salad recipe that you will find yourself cooking over and over again. I love to have the Caesar Salad component with Steak…. soooo good!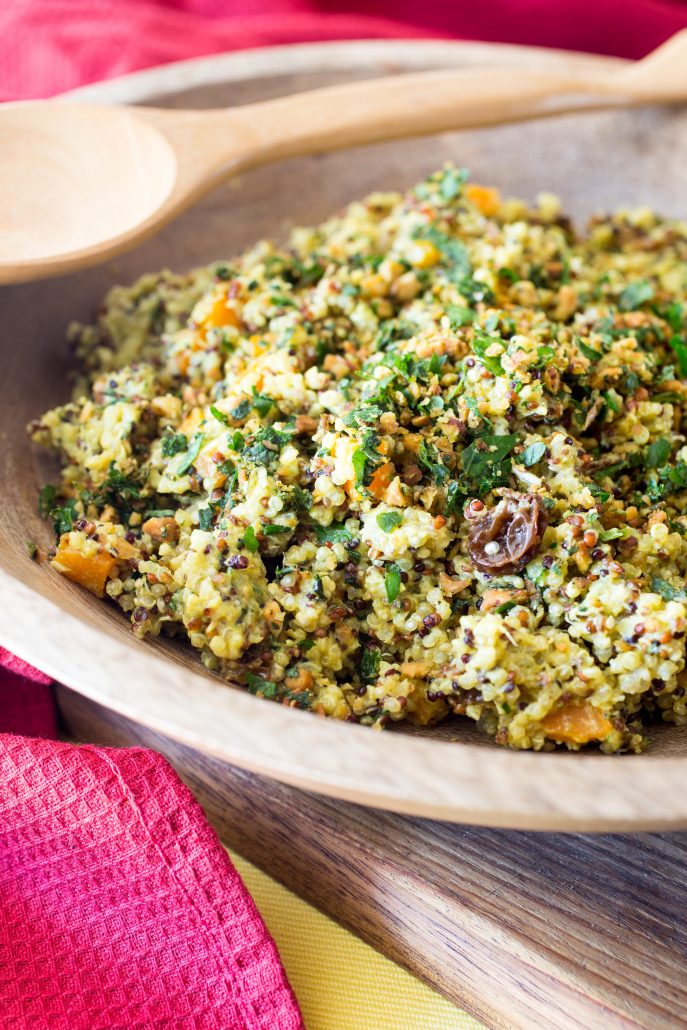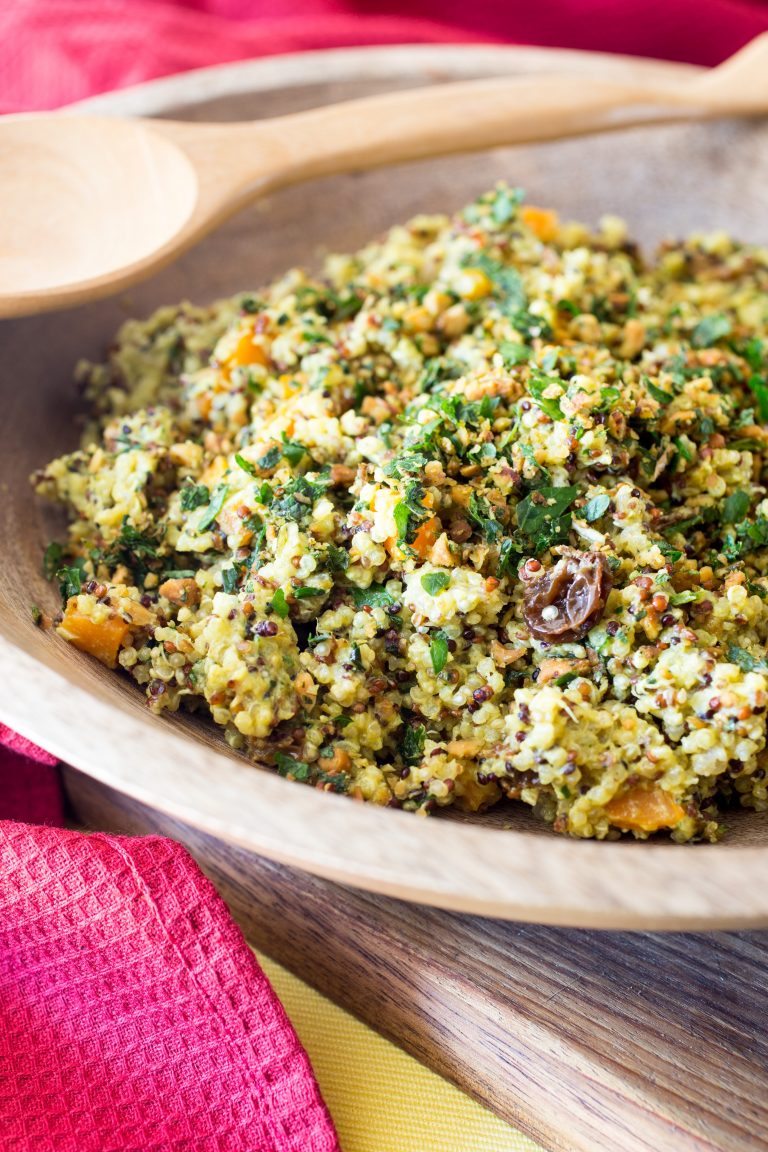 THMII Moroccon Quinoa Salad
The Moroccan Quinoa Salad from The Healthy Mix II is amazing as a side dish (especially with the THM Middle Eastern Lamb Cutlets) or can be eaten as a main.
I personally like to add roasted pumpkin & Persian Feta on top for an extra WOW factor.
This recipe is not able to be doubled but makes a large amount. If you are wanting to bulk it out even further for entertaining, it is recommended to make it twice OR bulk it out with roasted vegetables and baby spinach.
TIP: Use the Spanish Spiced Almonds from 'A Little Taste of Spain' instead of the Smoked Almonds.
THMII Prawn Cocktail Salad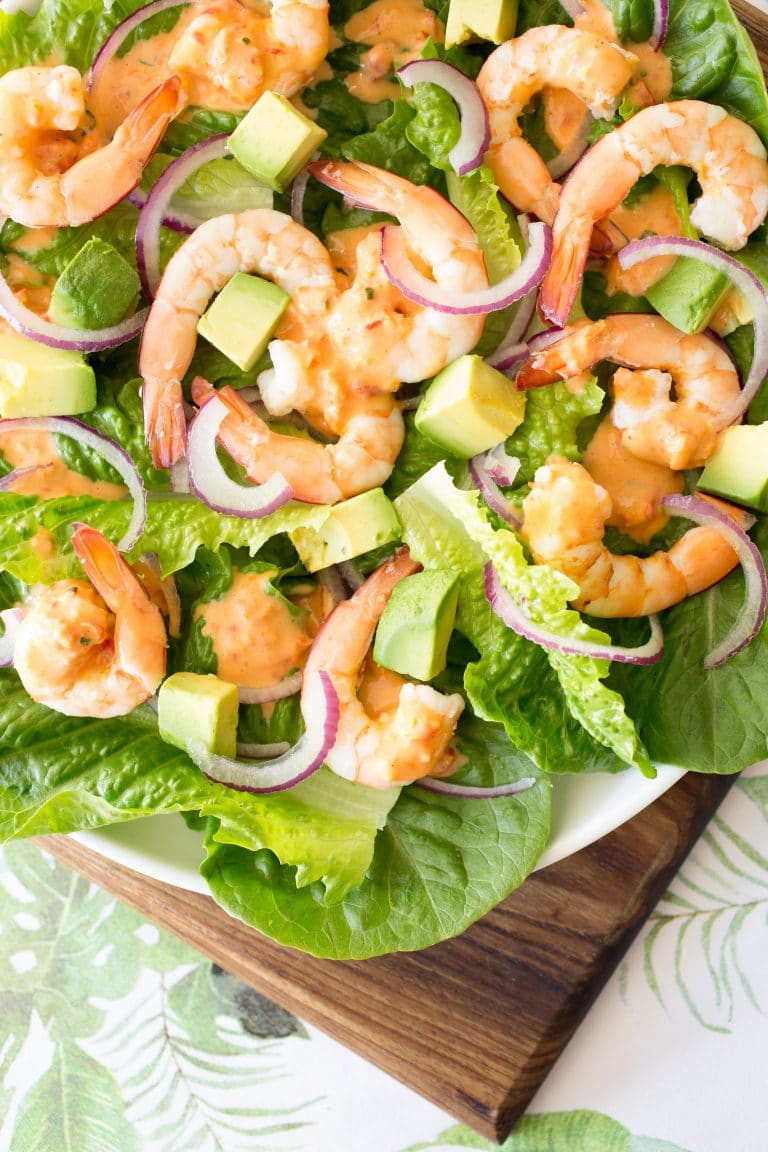 The Prawn Cocktail Salad is exclusive to The Healthy Mix II.
If you love prawns with a classic seafood cocktail sauce, you really MUST try this Skinnymixer's version.
Yet again the oil used is super important. Use a light flavoured oil for the best results ie. Costco Avocado oil (it is refined and clear), rice bran oil, grape seed oil or
If you aren't a fan of prawns it is equally delicious with salmon, grilled squid and chicken.
Prawn Salad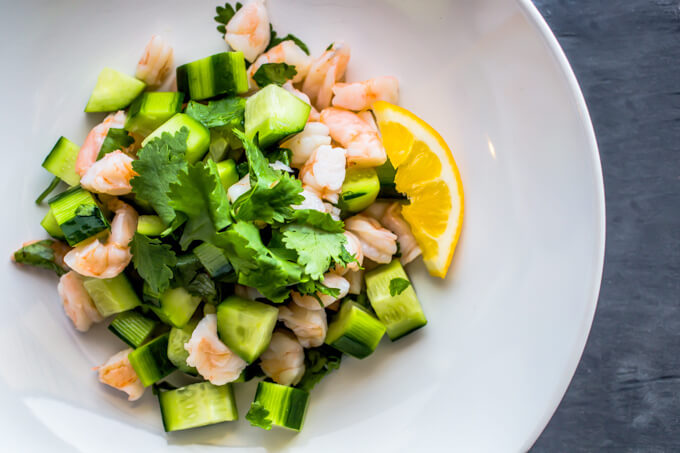 This refreshing prawn salad on the website shows just how easy a simple, low calorie fresh salad can be.
It also shows you how to steam prawns in the Thermal cooker.
This salad is perfect for a light dinner on a hot day.
Bombay Potato Salad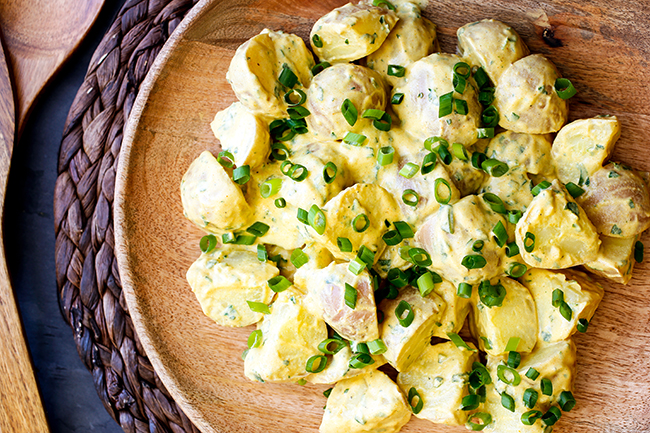 This Bombay Potato Salad makes use of the Babas Malaysian Meat Curry Powder and was a popular People's Choice recipe.
If you are a fan of the curried potato salad in your local supermarket deli, you are going to love this recipe.
If you can make the dressing ahead of time it develops further for best results.
French Potato Salad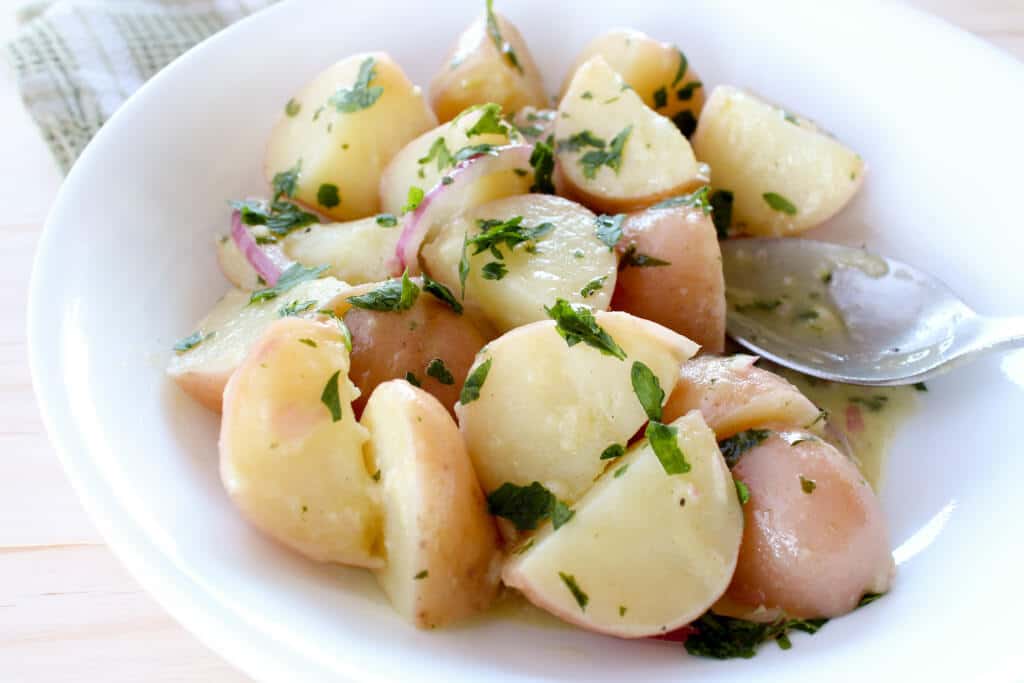 The classic Skinnymixers French Potato Salad will be a hit at your next BBQ.
Don't let the simplicity fool you, this will be a delicious side for your next dinner or lunch.
If you are looking for a creamy Potato Salad, I have it on good authority that the Blue Cheese Sauce makes an epic Potato Salad with the addition of eggs and crispy bacon…. yummmm.
Recipes to help take your boring salad to the next level…