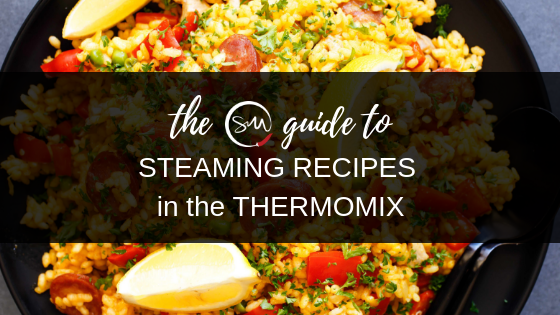 We often see comments and questions saying that people have never used their steaming trays/ varoma, or asking how they can use their whole machine more.

Hi! It's Sarah here…
Would you believe I had never 'steamed' anything until I got a Thermomix!!  And now it is one of my favourite methods to cooking vegetables, proteins and even desserts.
Using the steaming trays is a great way to use all of your machine, avoid using your stove top or microwave, to bulk out any meal with extra veg to serve more people and a great way to have a complete meal, cooked all at the same time!  Steaming your food locks in the vitamins and minerals making our meals more nutritious and healthy.
A few tips for Steaming success: –
You do need to have the temp high enough, the time long enough and enough liquid ingredient in the bowl to generate enough steam to cook food in the steaming trays.
Following recipes is a good way to get to know what your machine needs, so is consulting your user manuals and cookbooks.
When placing food in the steaming trays you need to ensure that steam can still flow through.If they are too crowded, you will end up with uneven cooking.  Turning or rearranging food halfway is sometimes required as well.
Below is a list of my favourite Skinnymixer recipes using the steaming trays.
Side dishes and snacks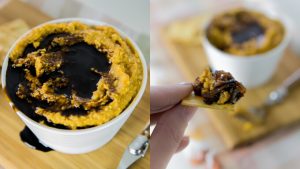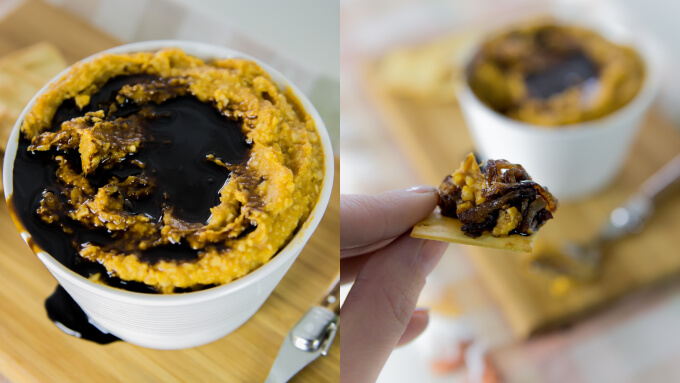 A great dip with a hidden surprise.  This is a great dip to enjoy at a party and WOW all the guests!
This recipe was developed back in 2015 as the result of a very close People's Choice poll and has proved very popular ever since.
The hidden surprise of bacon and onion is always a great hit, or can be omitted to make the dish vegetarian.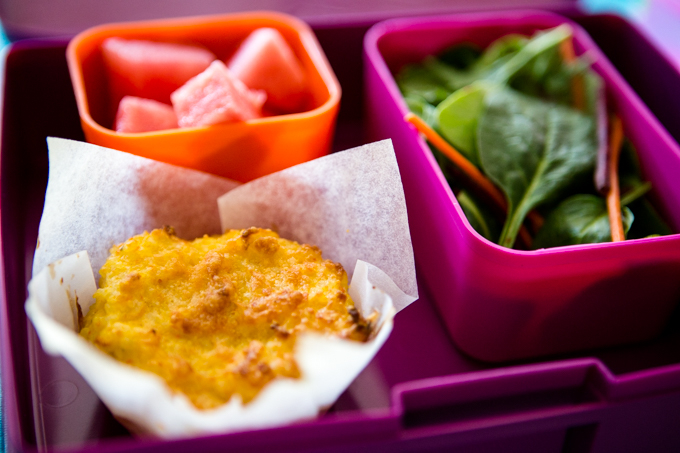 A veggie packed recipe that kids and parents both love. To be honest it's quite tricky not to eat the whole lot while waiting for it to cool down!
These are perfect for school lunchboxes and freezer stashes.
From the books…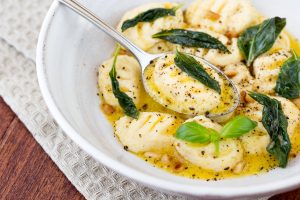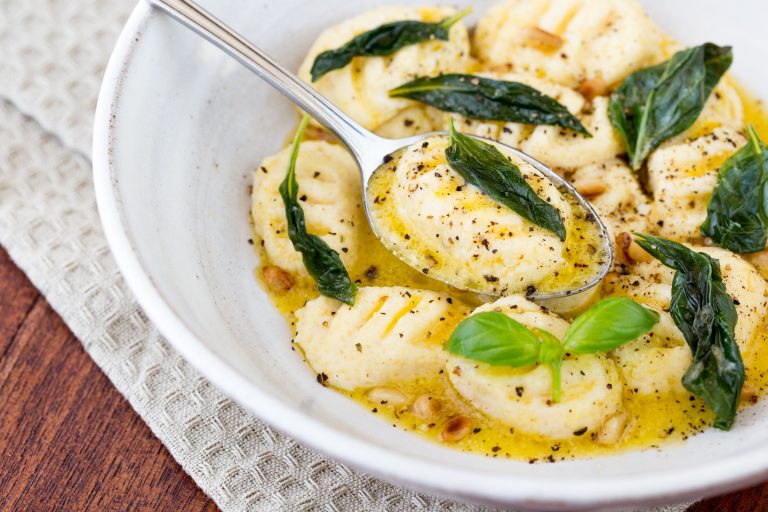 The key to this amazing recipe is quality ingredients, and portion control!
A fantastic low carb, gluten free alternative to traditional gnocchi. Delicious and filling, it is perfect on its own, or served with a delicious side salad.
Some have used sage instead of basil, also for a lower calorie option this gnocchi can be paired with the Puttanesca or Amatriciana sauce.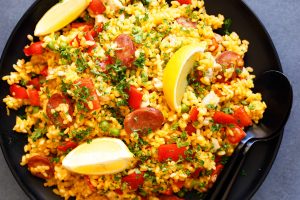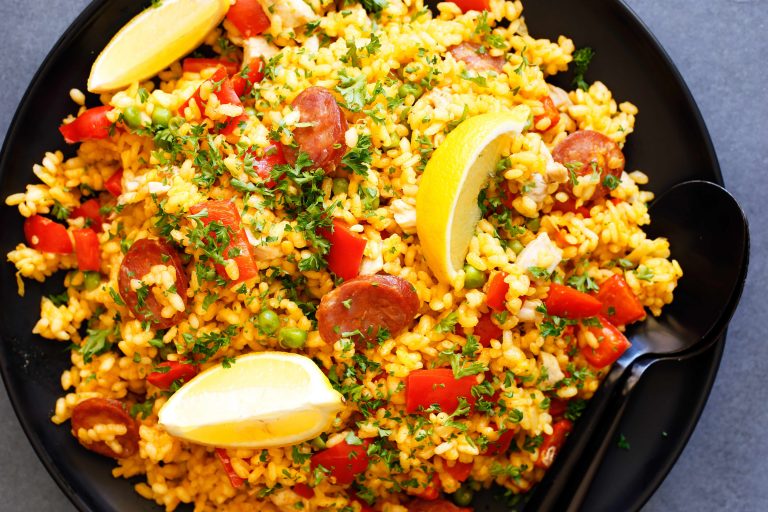 All the flavour of a traditional Paella but quicker and healthier!  The dish can be finished off in a frying pan to achieve the socarrat which traditionalists believe is the secret to a great paella – although, I think this is pretty amazing as it is!!
This delicious dish can be made vegetarian and low carb.
A fantastic way to bring the flavours of Spain to your dinner table.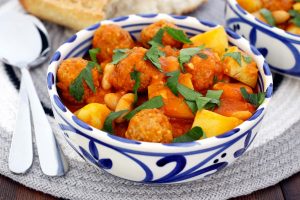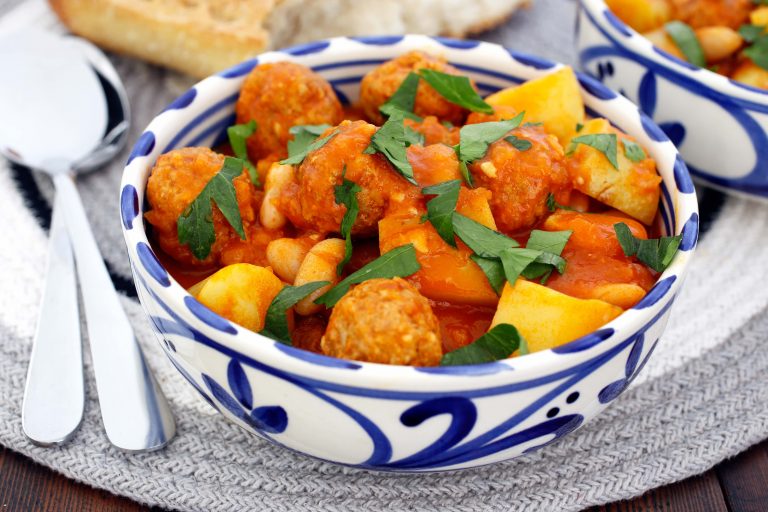 The perfect mid week meal that can be bulked out with extra veg to create the perfect all in one complete meal.
Making your own chorizo at home means you get to avoid the additives and preservatives that most commercially made chorizo contain.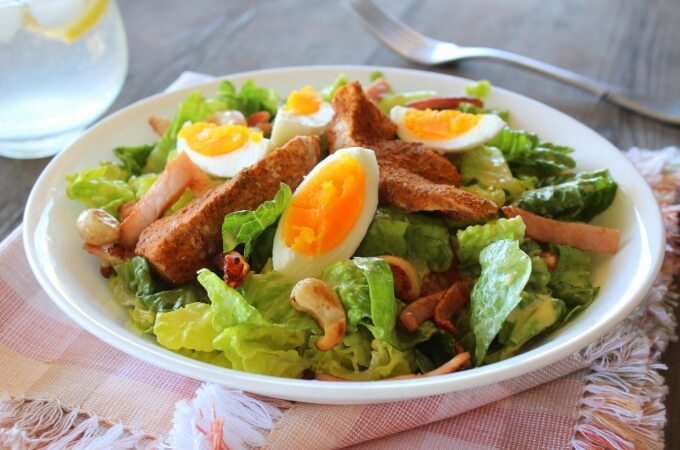 Hands down one of my families favourite salads.
The dressing is superb and the salad is really filling.  Toasted cashews provided the crunch instead of croutons and crispy bacon is the ultimate salad ingredient.
A perfect summer time lunch or dinner.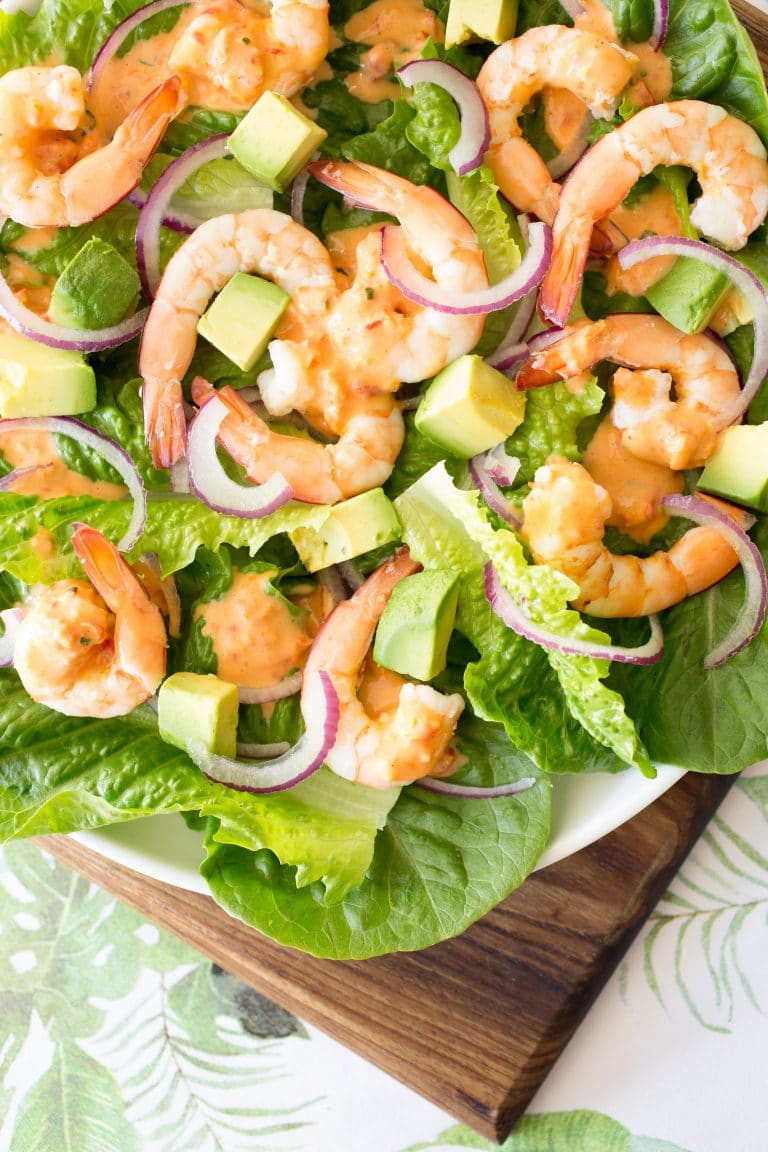 There's plenty of simple ways of making a seafood or cocktail sauce.
This version is a really special recipe, packed full of flavour and makes this fresh and delicious summer lunch or entrée an absolutely winner.
This one makes it onto many a Christmas lunch banquet table.
There is also a chicken variation for those that don't like seafood.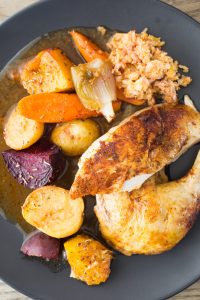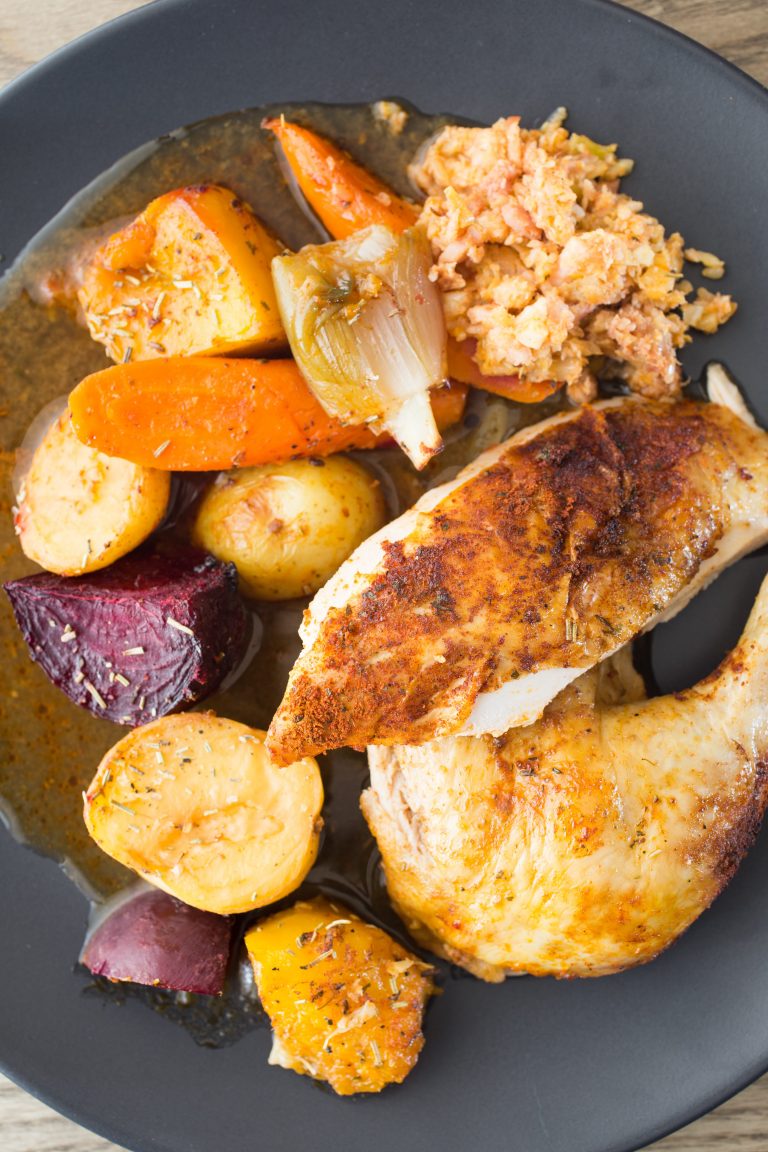 I remember when Nikalene developed this recipe.  We were standing in the kitchen and when we both tasted that stuffing… well… it blew us both away!
This is far from the soggy, breadcrumb filled stuffings that most of us might be thinking of.
An amazingly simple way of creating a really special Sunday night meal (perfect for any evening!)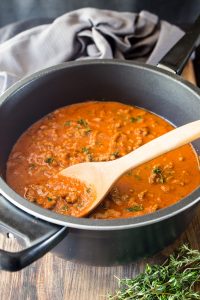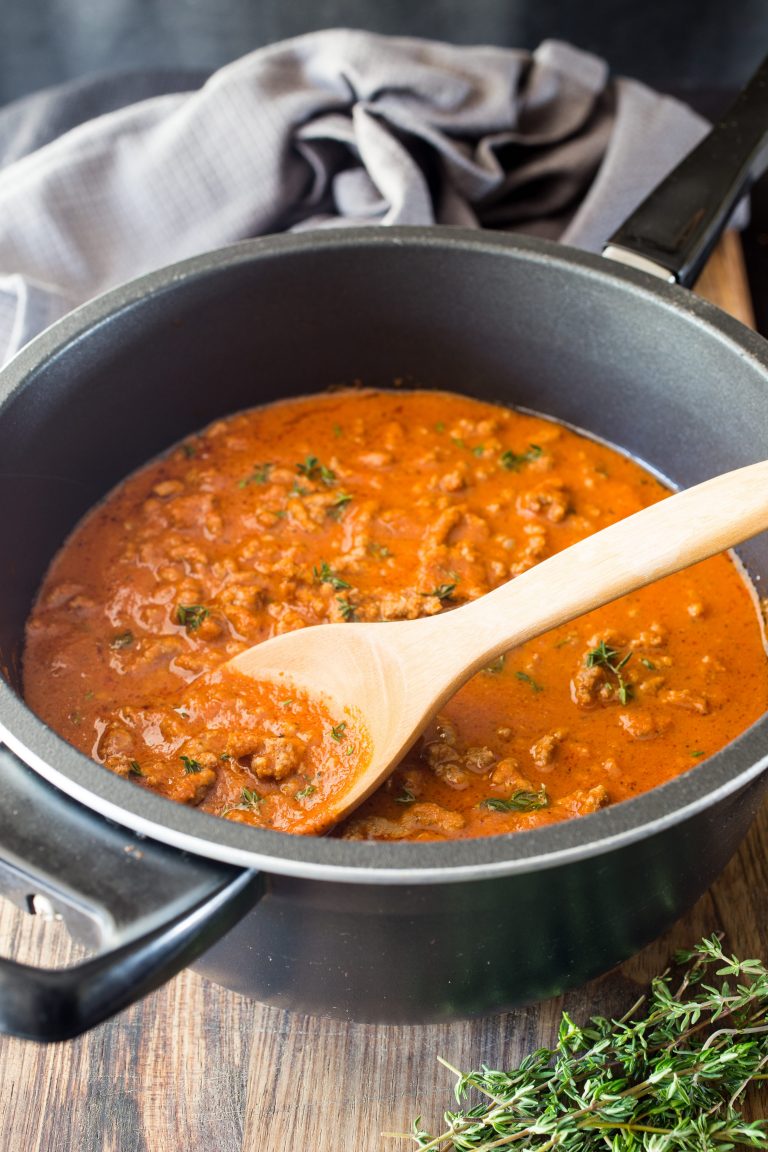 This is a really versatile bolognese style sauce, full of hidden vegetables.
Using a kilo of mince it is a large enough dish to use in meals like lasagne (perfect topped with the Healthy Carbonara sauce from The Healthy Mix) or served over zoodles for a lower carb option than traditional spaghetti.
This recipe is perfect for batch cooking and filling your freezer stash for weeks !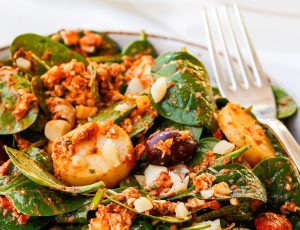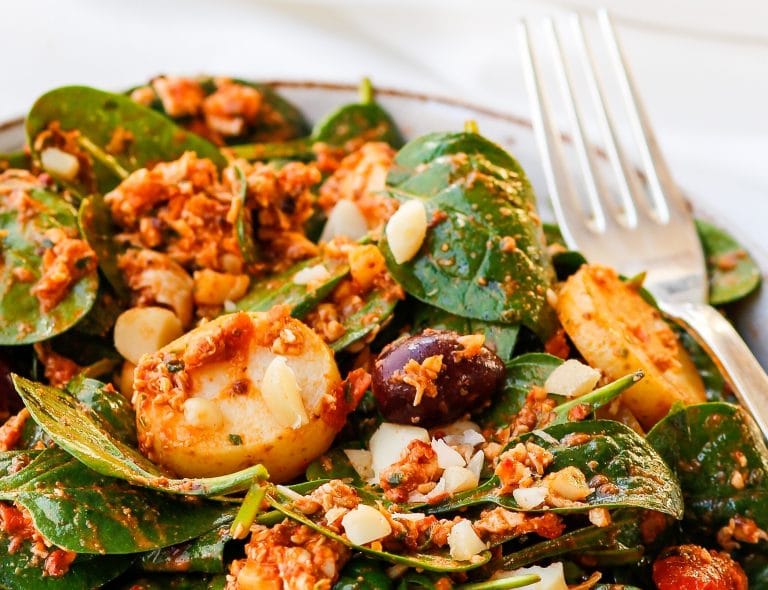 This salad was a really popular blog recipe so we vamped it up and reworked it a little for a fantastic inclusion to our third book in the The Healthy Mix Collection.
The pesto is extremely versatile (delicious stirred through pasta or as a dip) and the beautifully tender steamed chicken is delicious.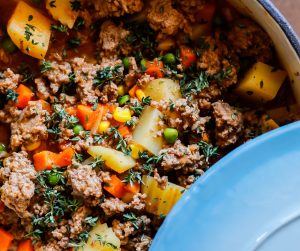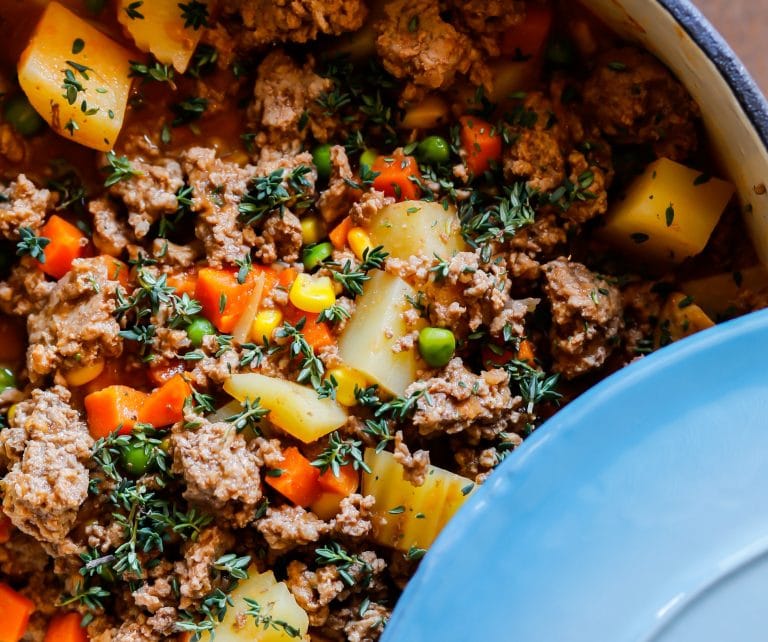 This recipe will feed an ARMY!  A delicious take on an old family favourite that can be tweaked to suit your family's taste.
Tip: I add a spoon of Babas curry powder to mine to make it more of a curry style!
A great budget buster, full of flavour and vegetables – it ticks ALL the boxes.
You can use frozen vegetables or any vegetables in your fridge. A fantastic base recipe and one that helps fill that freezer stash!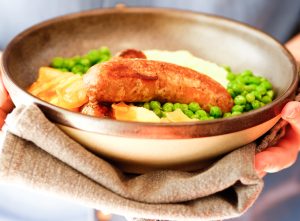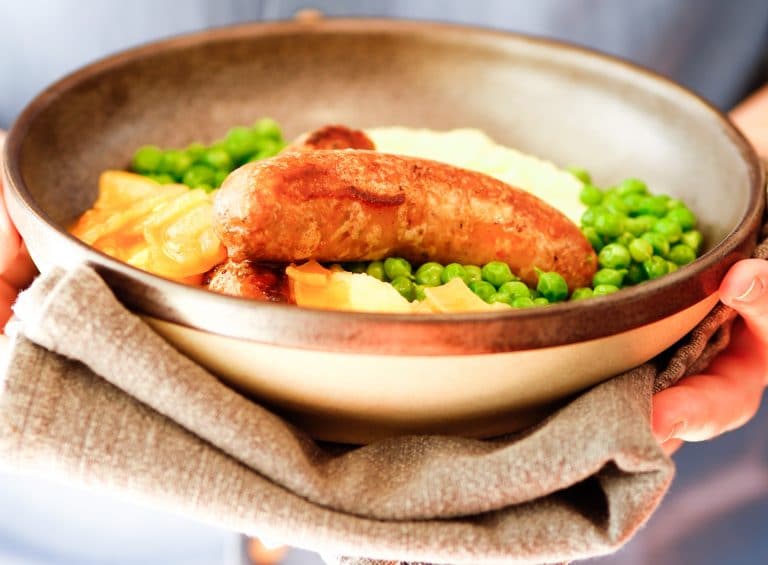 Another great meal to make the most of your machine!  All in One meals are always popular as they generally save on dishes and time but still provide a full complete meal.
Sausages, mash and gravy must be one of the ultimate comfort food meals. And this one with a chunky onion gravy is sure to be a winner.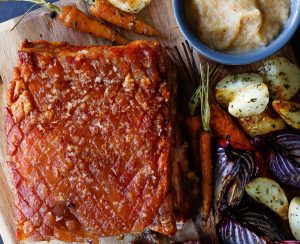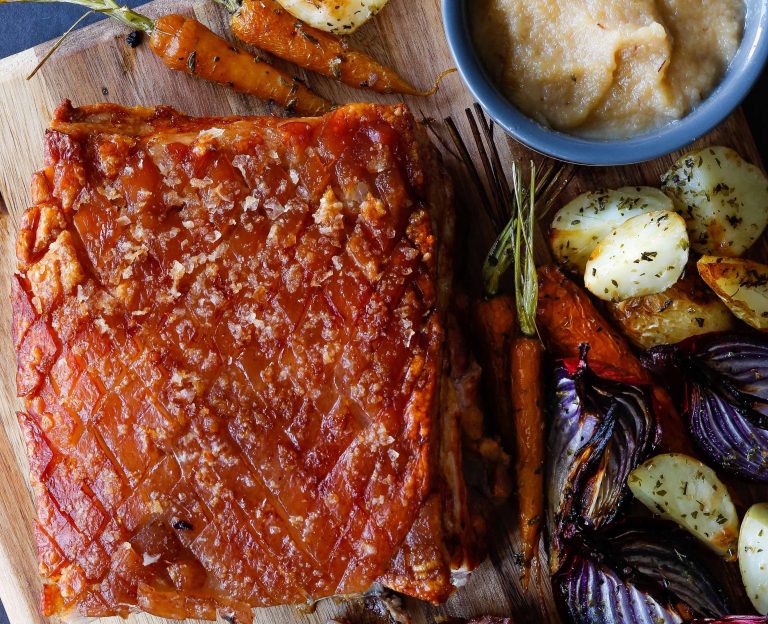 This popular blog recipe made it into the Top 10 list for the last three years running!  We've added vegetables into the recipe to make it a complete meal recipe in The Healthy Mix III.
Using the steaming tray to cook the pork that is just then finished off in the oven, BBQ or air fryer to finish off the crackle means a really moist roast with a beautiful crunchy crackle and the apple sauce is delicious too.
Meals from the website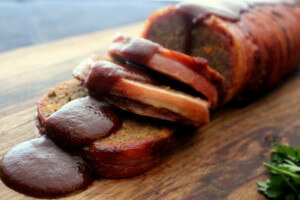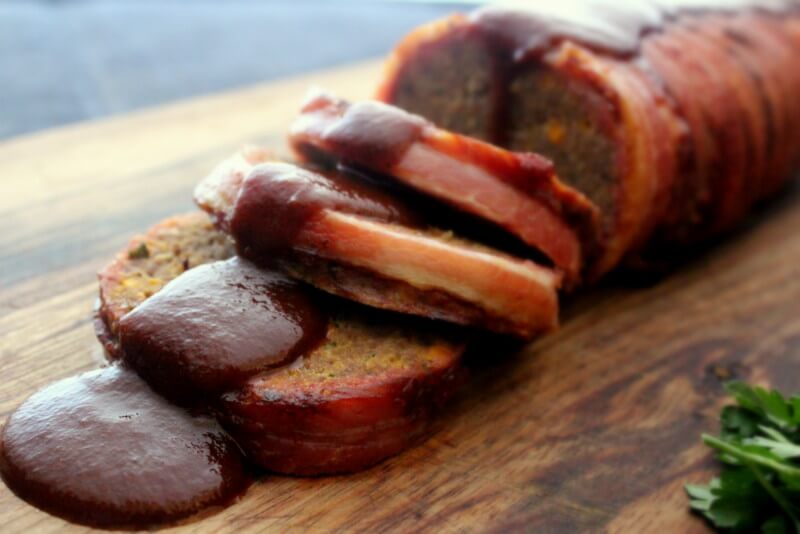 When I told my kids we were having meatloaf, they groaned and said in unison 'Noooo, not meatloaf!!!!' so I was a little apprehensive serving this up. But we do have a policy of trying dishes before refusal so they both tentatively had a taste and next thing I knew, their plates were empty and they were looking for more!!!
I blame too much Youtube for them thinking that meatloaf wasn't something they were going to like, but really glad they were impressed and have even asked for it again many times.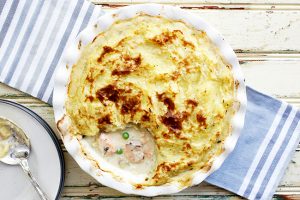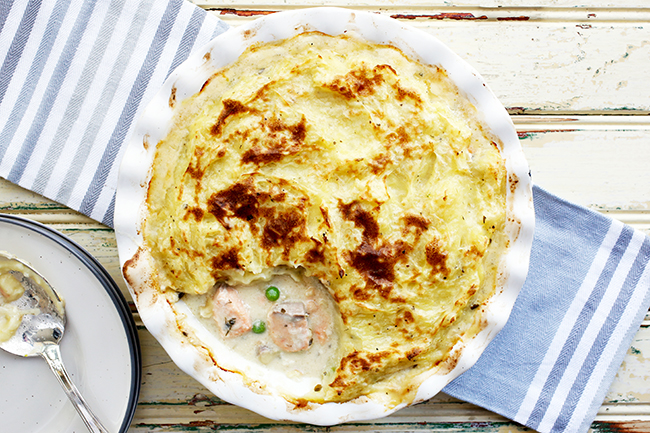 Fish is a protein that we don't eat often enough in our house and this Fish Pie is a really yummy way to eat it
The beautifully creamy sauce with dill, mustard and lemon is delicious and topped with mash makes it a complete meal.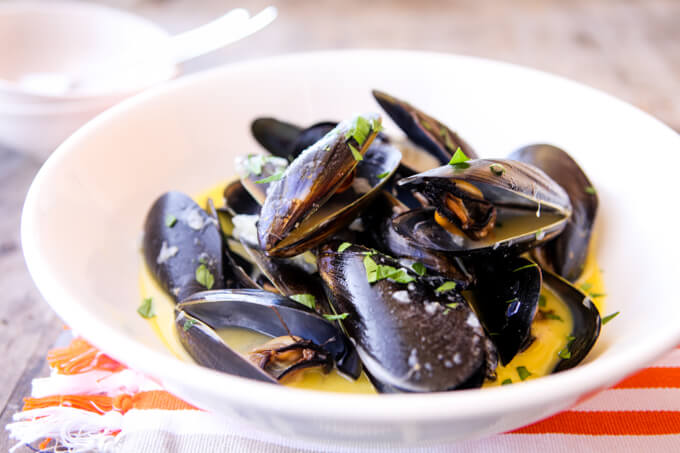 Mussels are one of our favourite seafood dishes – they are inexpensive and delicious when done well.
Steaming them means the mussels stay plump and juicy and finished off with a beautiful French style sauce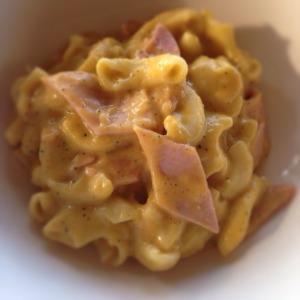 This is a winner with everyone!
Not only will the kids love it, but parents love it too because it is jam packed with hidden vegetables.
It makes a huge amount so be ready to freeze some portions for quick fakeaway meals on busy nights!
There is a dairy free alternate recipe available here also!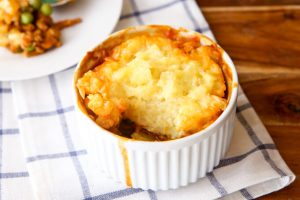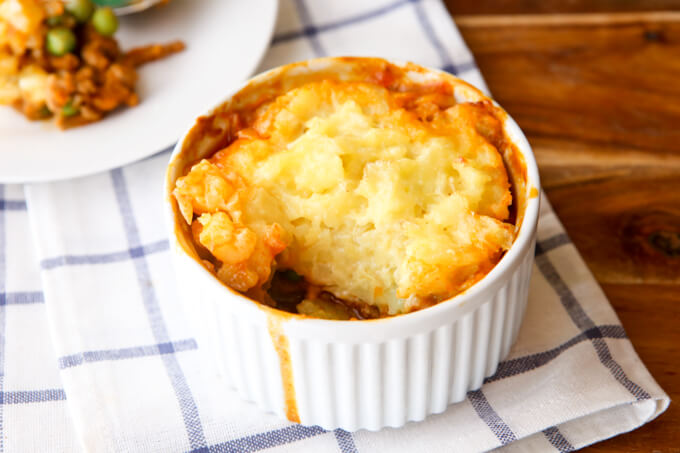 This is probably one of my most often cooked website meals. At least once a fortnight this is on the rotation and requested by the kids!
I've used sweet potato mash for a lower carb option and you can even replace with a cauli mash for a true low carb option.  Steaming veg on top during cooking can also extend the meal further.
PS – lamb mince is amazing in this dish 😉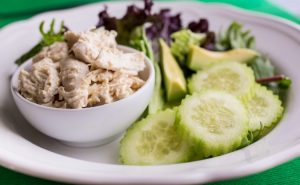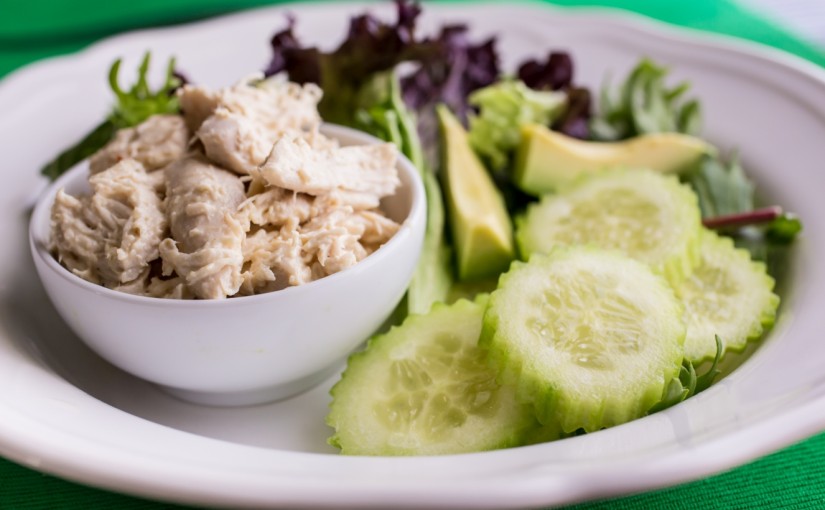 This chicken is delicious as part of a salad, on a sandwich or just enjoyed in a little bowl.
You can change it up a little by adding seasoning to the chicken before cooking, my personal favourite is Mexican Spice Mix.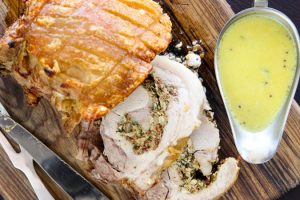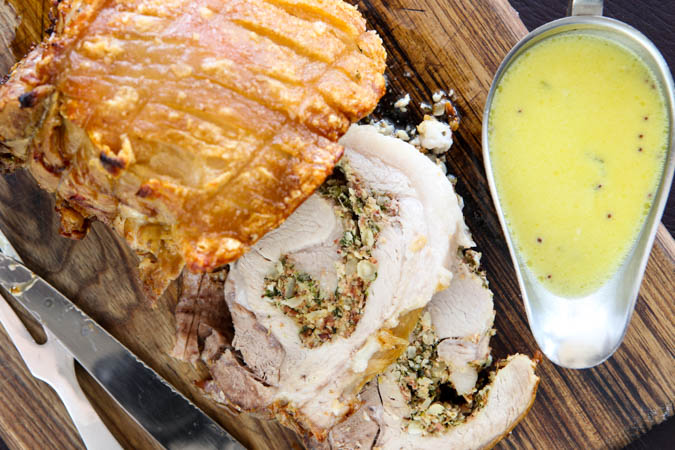 A special occasion meal that will absolutely knock your socks off!
The stuffing is amazing and steaming the pork keeps it super moist and delicious.
Perfect for the keto / low carb crowd, this twice cooked roast pork is definitely worthwhile for your next special occasion.
Desserts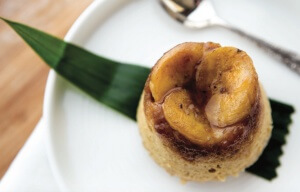 Desserts with bananas are not generally big favourites in our house, but this lighter take on the traditional Malaysian dessert is really tasty.
The perfect light finish to any Asian meal.
A great way to use up ripe bananas in the Thermomix that isn't banana bread!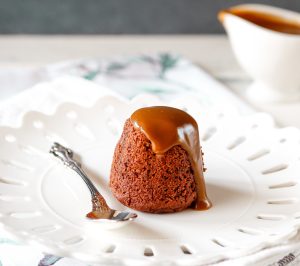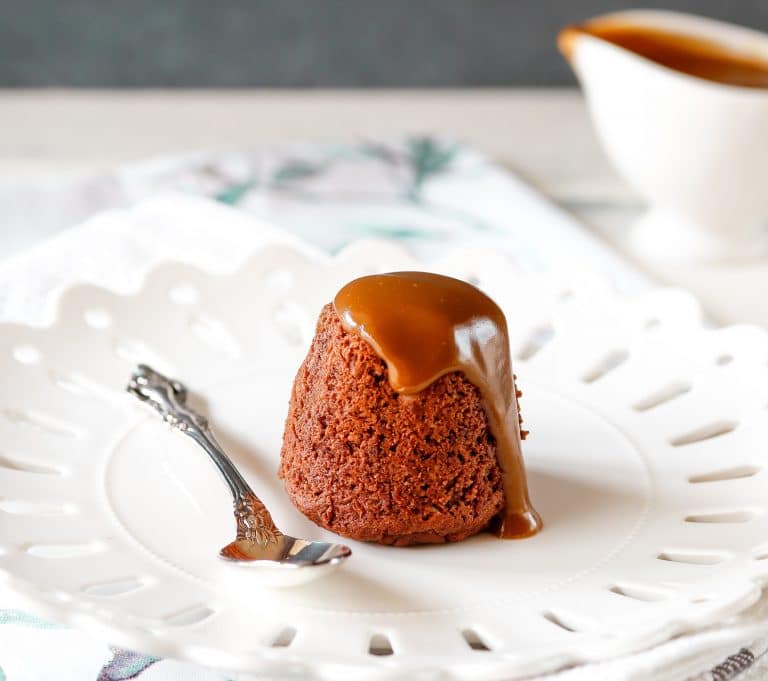 Not sure I need to write anything about these ones!
Chocolate and caramel in the same dessert – must be an absolute winner.
Decadently rich means it's easier to keep your portions under control.
For even more ways to use your Steaming Trays/Varoma, please see the list below 🙂