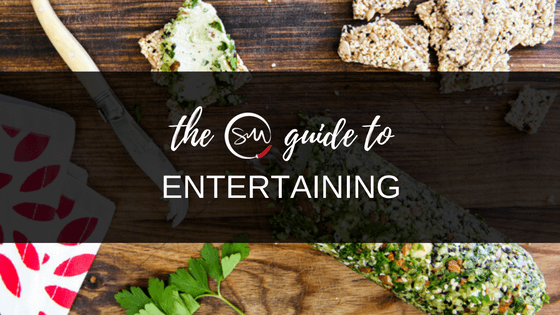 You have guests coming for a BBQ or Dinner Party and need something to serve to impress? Look no further. We've put together a complete list of Skinnymixers Thermomix recipes for a dinner party /entertaining. Whether you are having a couple of people over for a cheese platter or have a party to cater for, there should be something in this guide for you.
---
Thermomix Dip Recipes
Everyone loves a good dip. Whether you are dairy free, gluten free or LCHF; we've got something for everyone.
---
Cheese Platter Must Haves for your Dinner Party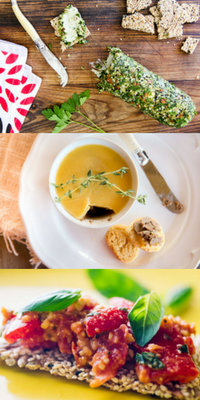 Add some extra flavour to your cheese platters or entertaining spread with one of these cheese platter must haves.
Recipe from the files: Kerry's Low Carb Seed Crackers
1 cup of sunflower 

seeds

1 cup of sesame 

seeds

1/2 cup of water (may not need it all)
Process sunflowers to a fine meal speed 10, 10 seconds
Add sesame 

seeds

 & using kneading function slowly start adding the water slowly until a stiff dough is formed.
Spread out on a baking tray (I lined mine with baking paper & used the back of a spoon to press the mix out) & bake in 180 oven for around 15-20 minutes for thin 

crackers

 or longer for thicker ones.
These are great flavoured with your favourite salt/herbs. Sprinkle with rosemary & sea salt or cumin seeds, chilli, garlic powder.
---
Finger Food – Savoury Thermomix Recipes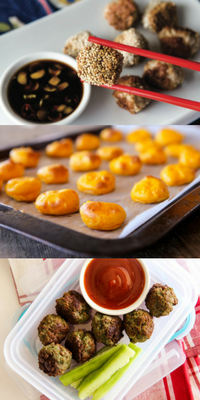 Think outside the box and create bite sized versions of your favourite Skinnymixers recipe to create healthy Thermomix Finger Food. The perfect solution when someone asks you to bring a plate!
---
Finger Food – Sweet Thermomix Recipes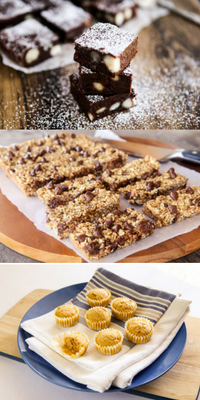 You've been asked to bring a sweet plate to a party but don't know where to start? Here is a list of some Skinnymixers favourites.
---
BBQ Marinades & Rubs Thermomix Recipes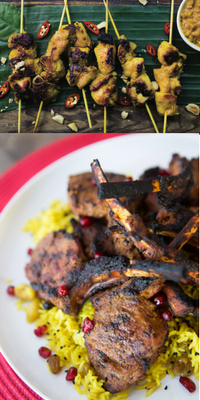 Take your next BBQ to the next level with these delicious, healthy Thermomix marinades and rubs.
---
Main Event – Thermomix Recipes for Dinner Party
skinnymixer's Twice Cooked Pork Roast
Thermomix Salad Recipes & Sides for Sharing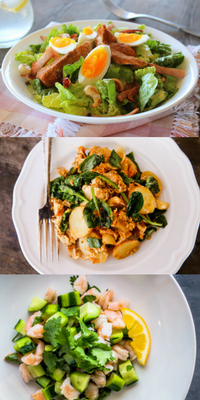 Whoever said you can't make friends with salad has clearly never tried any of the Skinnymixers Salads.
---
Dessert Thermomix Recipes for Entertaining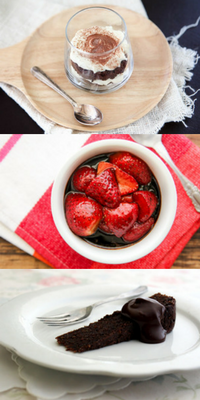 Impress guests with these sweet treats that are sure to impress.
---
Drinks
What would a party be without a couple of drinks?
---
Edible Gifts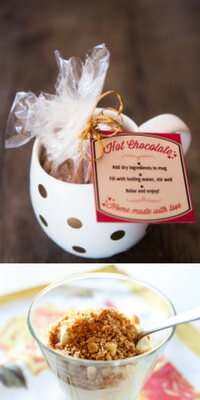 Share the Skinnymixers love with these edible gifts.